WhatsApp has become the most used app (and beyond) and the most used means of communication by all of us. Hardly anyone uses the old SMS or MMS anymore. With WhatsApp it is possible not only to send text messages but also photos, videos, documents and make calls and video calls for free. More than that, you can't really ask for anything.
The WhatsApp app, however, has some limitations when it comes to having to use it to do mass sending of messages or when you want to use it to do even "marketing" actions (considering that the app is now also used by shops, businesses and companies of various types to communicate with their customers).
One of the most frequent requests concerns the ability to send a message to multiple contacts at the same time, perhaps even to contacts not saved in your address book. We have already seen how to do a send messages to contacts not in the address book. Here instead we want to understand what are the solutions to send a message to all your Whatsapp contacts.
How to Send a Message to All Whatsapp Contacts
There are two ways to send a message to all Whatsapp contacts:
Way 1. Send message to Whatsapp contacts via Broadcast list
Way 2. Send messages to Whatsapp contacts via WhatBot
Way 1. Send message to Whatsapp contacts via Broadcast list
In WhatsApp there is the function Broadcast, a function that allows you to send a WhatsApp message to multiple contacts at the same time.
WhatsApp Broadcast it is a very simple and intuitive feature to use. Before proceeding, however, it must be clarified that it is not possible to send a WhatsApp message to everyone at once. There is a limitation on WhatsApp Broadcast, which allows broadcasting only to those people who have your phone number saved in their address book. This was done to ensure that this feature is not used for spamming.
Having said this, let's see how a Broadcast list is created:
a) Open WhatsApp
b) Tap the Menu button to open the main menu
c) Select New broadcast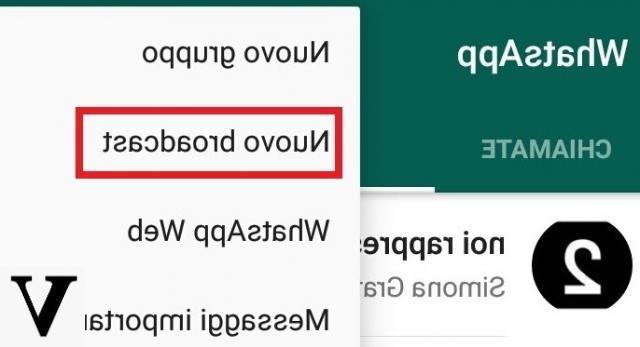 d) Tap the plus sign (+) to select the contacts you want to send the message to
e) Tap Done and then click Crea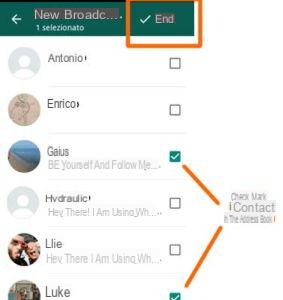 f) Now WhatsApp will open the message screen with all the selected contacts added as recipients. Type your message and send it. That's all!
This sending will be saved like any other chat conversation. You can open this list and send more messages in the future.
If you want to remove or add contacts in a Broadcast List it is doable like this:
Apri broadcast list
Tap the Menu button
Select Broadcast Information
To remove a recipient from the list, select it and then click Delete. To add another one, click on "Add Recipient" and select it from the address book.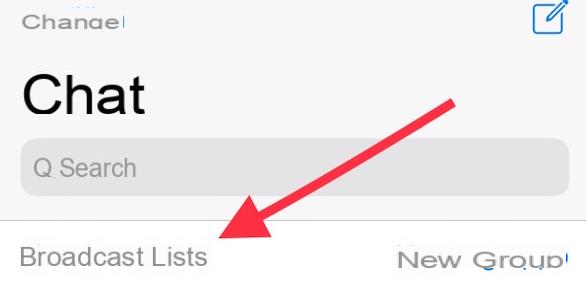 Way 2. Send messages to Whatsapp contacts via WhatBot
WhatBot More is a program designed for those who do Whatsapp marketing and for those who want to send mass Whatsapp messages directly from their computer. With this program you can also send messages to all your Whatsapp contacts. Unlike the solution described above (broadcast), WhatBot allows you to send messages to all contacts, even those who have not saved your number in their address book. This is a huge plus!
Step 1. Download and install the program

What you will download is a free demo version. With this version you can understand how the program works even if the Whatsapp contacts import function is not enabled. License must be purchased to have all functions active.
This is the main window of WhatBot Plus: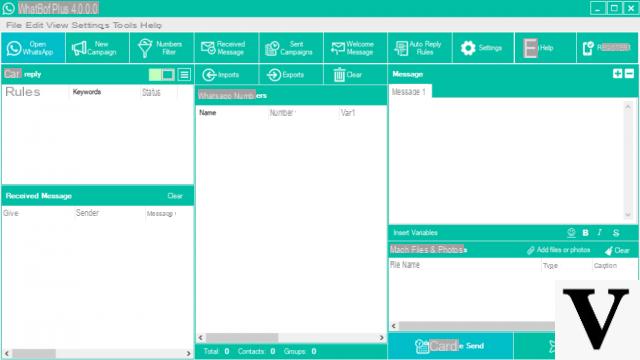 Step 2. Activate the program
Click on the top left on "Open Whatsapp"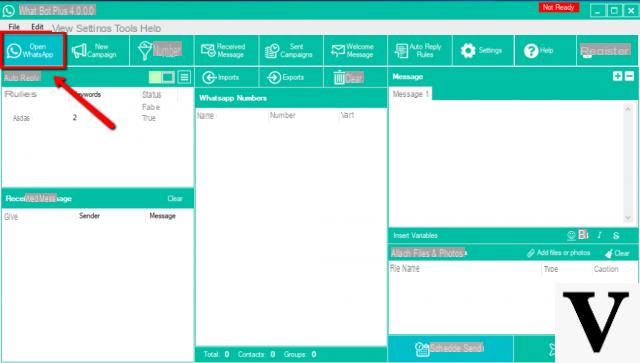 A Whatsapp Web window will open with a QR code that you will need to scan with the scanner in the Whatsapp app of your mobile phone (in the Settings >> Whatsapp Web menu). After scanning the QR code, the program will be ready to work and to send Whatsapp messages from your PC.
Step 3. Import Whatsapp Contacts
Click on the button Imports and then Imports Whatspp Contacts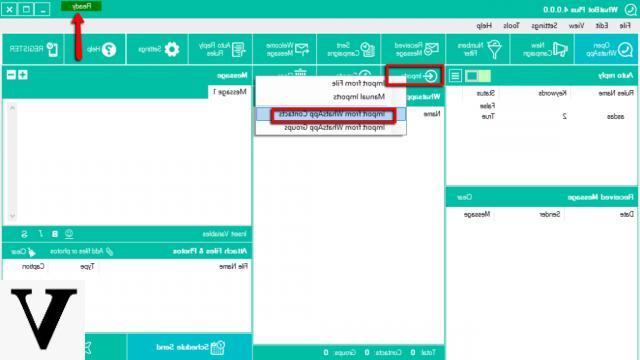 All Whatsapp contacts will be automatically imported into the program. At this point you can write the desired message and click on SEND NOW to send it to all your contacts: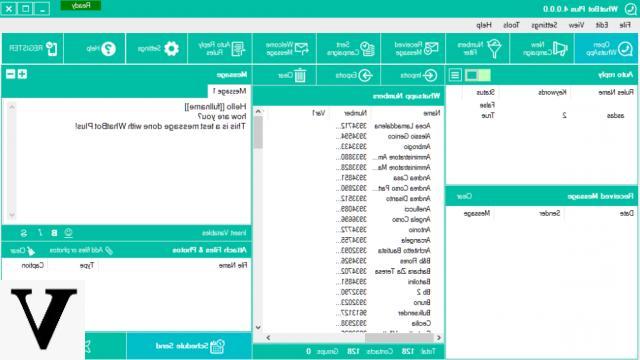 Does it work even if I have almost 1000 contacts saved in my Whatsapp address book? Is there a risk of being banned using this tool?
Yes, you can also send to 1000 contacts. The risk of being banned is only if multiple recipients report the message as spam. It is therefore advisable to write the message carefully and insert the name of the recipient as a variable in order to personalize the message itself and reduce the risk of suspension.
How to Send a Message to All Whatsapp Contacts -