One of the most popular messaging applications in the world (and which also allows you to make free video calls) is definitely Whatsapp. Whatsapp is used by millions of people every day for both business and personal use. Often the need for record video calls made on Whatsapp both for further future checks and to capture the most important memories such as the video call with a child who lives far away, etc ... To save these moments or important discussions, the video call via Whatsapp is the best solution, also because free.
In this article we will see how you can record WhatsApp video calls using video call recording very valid. We will see how to do this registration on both Android and iOS (iPhone) devices.
In reality it would be possible to make this recording also on the computer (PC or Mac), using Whatsapp Web to connect to Whatsapp and then any of the PC screen recording to record everything that happens on Whatsapp. However, below we will focus on mobile devices and then we will see how to record Whatsapp video calls directly from the mobile phone.
Record Whatsapp Video Calls on Android
Record Whatsapp Video Calls on iPhone
Record Whatsapp Video Calls on Android
Today, almost everyone has a mobile phone and most of them have an operating system Android. On these devices there are perhaps the best Whatsapp video calling functions however, one disadvantage is that Android does not have a built-in recorder. So you have to look elsewhere, and to be precise in the Google Play Store. Here you can find one of the most popular call recorders for Android - we are talking about AZ screen recorder. Let's see how you can record Whatsapp video calls on Android with this app.
1. Go to the Google play store and search AZ Screen Recorder. Once found, proceed to download and install on your phone

2. After installation, open the AZ Screen Recorder app on your mobile phone. Once you tap the icon, a widget will appear in the center of the screen and stay there.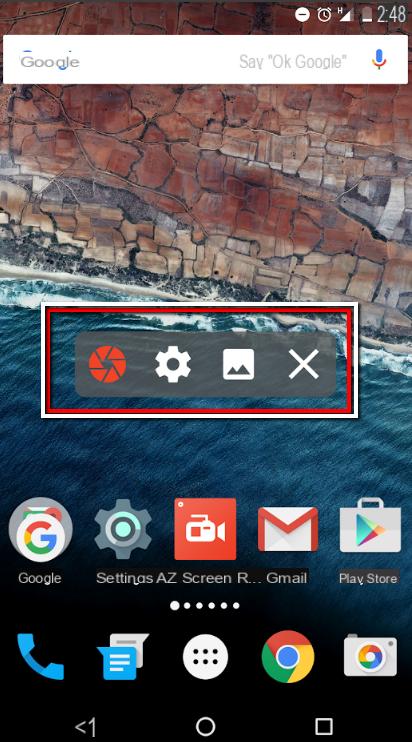 3. Before proceeding, it is advisable to click on the gear motor icon to access the app settings and from here make sure that the audio is enabled. To do this, go to the "Audio configuration" section and activate the button next to Record audio.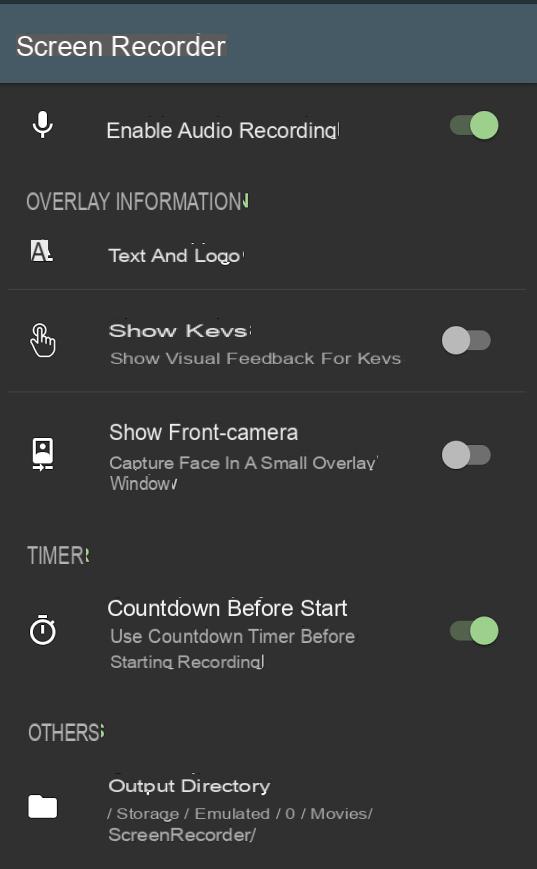 4. Well, now open the Whatsapp application and make a call to the person you want to record with through the AZ Screen Recorder app
5. Once the call (or video call) has started, touch the red icon on the widget and the app will start recording both video and audio. After finishing the call stop the recorder from the notification panel at the top.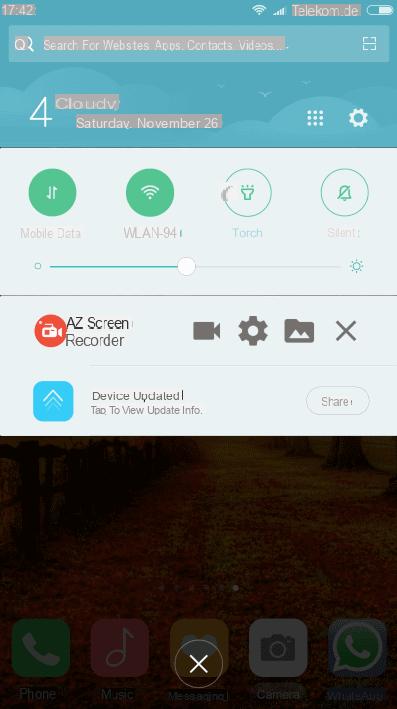 That's all. If, on the other hand, you want to record an incoming Whatsapp video call on your Android device, you can directly open the AZ Screen Recorder app by tapping the app from the application panel to immediately record the incoming video call.
All recordings will automatically be saved on your device and can be viewed and shared in the same way as all other video / audio files.
Record Whatsapp Video Calls on iPhone
From the iOS 11 version onwards, the iPhone has an integrated function that allows you to record Whatsapp video calls. That's right. Follow these simple steps to find out what we're talking about!
1. Go to Settings> Control Center> Customize Controls, then tap

20 "/> 20" /> next to Screen recording.
2. To record Whatsapp video call on iPhone, click Control Center swiping your mobile home screen (up or down)
3. Tap the Screen Recording button and wait 3 seconds to start recording. At this point you can open your WhatsApp app on iPhone, find the contact with whom to make the video call and make the call directly.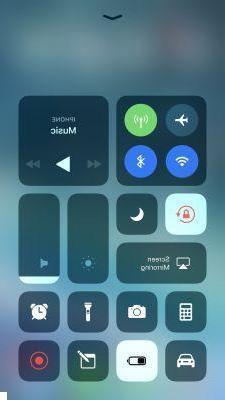 4. To record audio while making Whatsapp video call on iPhone, press the record button on the screen and tap Microphone.
5. You can touch the status bar (red colored) at the top of the screen and then press stop to stop recording.
Done. Try recording video calls on iPhone now with this built-in feature!
hello in the home screen I don't have the keys you mention why ????
Is there a way to protect yourself from recording the video call, if my interlocutor uses this software or similar without informing me that he is recording?
The control center is grabbed by swiping your thumb from the home button at the top.



After about 30 seconds sic closes the video call
nicola I did not understand this control center where you get it
Same problem as everyone else does not record audio.
I have checked the settings and it is active.
How can this be solved?
exact also happens to me like this, but my friend can record with the audio of video call

Settings - Control Center - Customize Controls - Screen Recording

this allows you to have the icon in the Control Center panel which you view by swiping from bottom to top.
The icon is the one formed by a double circle.
To activate the recording audio…. because by default it is disabled…. just hold down the screen recording icon (the one with a double circle) and a screen appears with the microphone deactivated at the bottom…. just tap once and it activates.
Good registration everyone 😉

Although you do what indicated, the audio stops as soon as the video call starts. Do you have another idea? I am desperate I want to record my chats with my grandmother that I can not go to find quarantine cause 🙄

Sorry but I don't see personalize controls

I don't record audio either and I don't have any of those voices. I have a redmi note 5 pro with android 9 custom rom.

I did everything you said, but when the video call starts the audio with iphone 8 plus stops.
Are we sure that the video call can be recorded? Helpooo
I read in the settings that, due to privacy concerns, Apple does not allow audio recording in wsapp video calls. I'm afraid it's impossible (as far as I know)
hello, I have activated the audio setting in az screen but it does not record the audio of watsup on android can anyone help me?
When I start the video call in whatsapp the audio recording stops….
Not even I can record audio even though I have checked to record it
I pause the video if I record why
But audio is not heard in screen recording 🙁 activating microphone from settings
Record video but no audio is heard.

I in the list den menu I see messenger zoom but I don't see wuattsapp

I have the same problem and when I activate audio it asks me to choose between microphone or audio internsl .. depending on it does not record anything or only my voice. In short, it seems to me that it does not work
Done. But it only records the video and not the audio. Can you help me?
Thank you
In the app settings make sure you have activated the option to also record audio (by default it is disabled)

The audio on the other side is not heard. I only hear my voice cm ever
How to Record Whatsapp Video Calls -