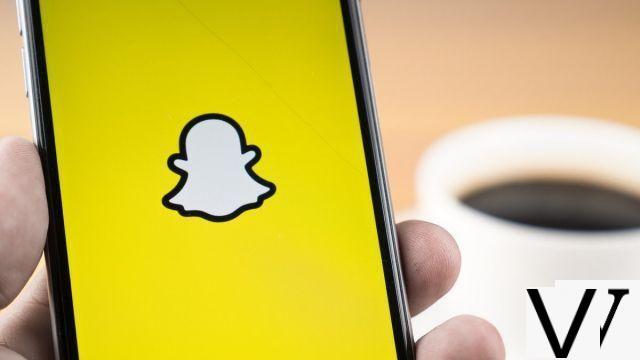 Mastering the parameters of the social network you use is essential, and it's like everything: it can be learned! Each application has its own functioning that should be tamed to ensure pleasant and fulfilling use. In this article, we therefore take stock of the settings of the favorite application of 11-20 year olds so that everyone knows how to get started with Snapchat and afford the luxury of setting it up well.
Like all apps, Snapchat has settings that allow users to configure the program as they wish so that it best meets their personal expectations. Making a few adjustments will allow you, for example, to save battery (a significant aspect if your smartphone is not very enduring), to personalize notifications, themes and other points of detail not so accessories that will offer you a better overall social network experience.
Keep Snapchat up to date
First and foremost, as with all software, the best thing to do is to keep Snapchat up to date. Indeed, whether in terms of security, performance or simply to take advantage of the latest features developed by the application, it is necessary to use the latest version. Also, to proceed with the updates, you will need to return to the store. No need to travel, of course, it's just a matter of taking a tour of the Google Play Store for Android users or the App Store for Apple enthusiasts. Once the application is open, all you have to do is search for "Snapchat" in the search bar before selecting the " Update profile ". Do this regularly and you will be sure to always be up to date.
We take this opportunity to remind you that it is always strongly recommended to go through the official store to get your applications, and especially when it concerns such popular social media. Indeed, Snapchat being one of the most downloaded programs, it is also one of those which present the highest risk of being infected by a virus (whether on Android or on iOs).
Sometimes it is tempting to turn to this kind of process and use unofficial versions of Snapchat. The latter make it possible to perform additional operations which may, it is true, seem attractive, such as opening videos without the correspondent being notified, or even automatically recording all messages without a capture notification. be sent, etc. However, from our point of view, the game is not worth the candle, the risk is really too high on this type of application and the consequences can be disastrous. Imagine that you have a poorly secured Snapchat account and it gets hacked, you just need to use the same password for one or more other accounts and you run the risk of seeing them all get hacked.
In addition, some mobile devices do not have the Google Play Store or the App Store. It's rather rare, but it does exist. In this case, you have to download an .APK file. If you are in this situation, you can rely on our software library to get Snapchat in a safe way.
Manage your notifications
Notifications are a nightmare for the battery life of your smartphone. They require a lot of energy and are not necessarily useful. At least, we can say that this is not the case for a good part of them. Also, by regularly giving you information on a certain topic, notifications tend to make you spend more time in front of your phone screen. This can have a negative impact on your daily life and we can only deplore it, the use of social networks being indeed more gratifying when your relationship with them does not become an alienation. For a more satisfying Snapchat experience, it is therefore advisable to limit the intrusion of these notifications into your everyday life. Fortunately, as with the majority of applications of this type, the preferred medium of teenagers offers the possibility for its users to stop sending notifications or to keep only the ones they want to receive. Learn how to properly manage your use of the application by discovering our tutorials dedicated to this subject: "How to activate and deactivate Snapchat notifications?" "And" How do I turn off notifications from a contact or group on Snapchat? ".
Snapchat and VPNs
The practicality and effectiveness of VPNs are well established. These virtual private networks make it possible to guarantee better confidentiality and to offer a freer browsing space on the web. So it makes perfect sense to want to combine the use of Snapchat with that of a VPN in order to protect your privacy. Unfortunately, this union is most of the time impossible to achieve for several reasons:
The app does not recognize the network in use when the mobile device is connected to a VPN.
The IP address is not recognized and Snapchat considers its location to be abnormal.
The unstable geographical position, making multiple trips, prevents the use of Snapchat.
When Snapchat notices suspicious connection behavior due to the presence of a virtual private network, it immediately cuts off its access by automatically blocking your account. If this happens to you, know that it is absolutely not detrimental. All you need to do is turn off your VPN and reconnect to the application to get everything back to normal. It may take a few seconds for this to work. If the connection is not successful, then turn to the Snapchat teams and explain your situation precisely so that they have as much information as possible to help you. You can reach the helpdesk of the social network by going to the support.snapchat.com website under the heading " Contact Us ". Note, however, that for the moment, the application only processes requests formulated in English.

Snapchat and the permissions necessary for its operation
In order for the ephemeral photo and video sharing application to work and provide you with all its possibilities, permissions must be granted to it. While some are essential for the pure and simple use of Snapchat, others are essential to access features that are only optional (which does not mean that they are lacking in interest!). Among the authorizations that you must validate, there is, first of all, access to your camera. In fact, Snapchat must be able to use your camera to take and send Snaps, the messages that characterize the application. The media should also be able to grip your microphone and be allowed to use it so that you can start communicating with your contacts by sending small videos.
Conversely, some authorizations are optional, since certain services offered by the application are optional. In this case, you are free to accept or not to provide your personal information, and especially to choose which ones. Indeed, we do not all have the same use of Snapchat, or the same relationship to social networks. Everyone can manage their account as they see fit and prioritize their desire to preserve their privacy and data or prefer to benefit from as many features as possible on the application. It's up to you to find the right dosage!
Among the features that you can unlock, you will find geolocation services. To benefit you and thus allow you to use the interactive map of the application, Snapchat must have access to your geographical position. You can then spot where your friends are as you interact with them and report your location too. Likewise, to easily find your loved ones on Snapchat and thus be able to invite and communicate with them, you will need to authorize access to your address book.
The program may also need to access certain information concerning your mobile device or your connection, for example your Bluetooth or your Wi-Fi network. This is particularly the case for the feature entitled " Show "Which requires access to Bluetooth to connect the Snapchat glasses. We will also find an authorization to access the storage space of your smartphone so that Stories or other images can be saved there, or to save your settings and cache the exchanged content. Information regarding the battery of your phone or tablet can also be useful to Snapchat and allow you to enhance your photos by activating the flash when possible.
Note that some of these permissions, and of course those that are essential for using Snapchat, will be requested when installing the application on your device. To view and modify all of these permissions, go to the settings page. There you will find a section called " Privacy Policy "In which appears a heading" Permissions ". From there, you can manage your settings as you wish, open access to a service or, on the contrary, take back an authorization previously issued.
To read also:
How to manage and secure your Snapchat account?
How to secure and manage your privacy on Snapchat?
How to manage your contacts and messages on Snapchat?