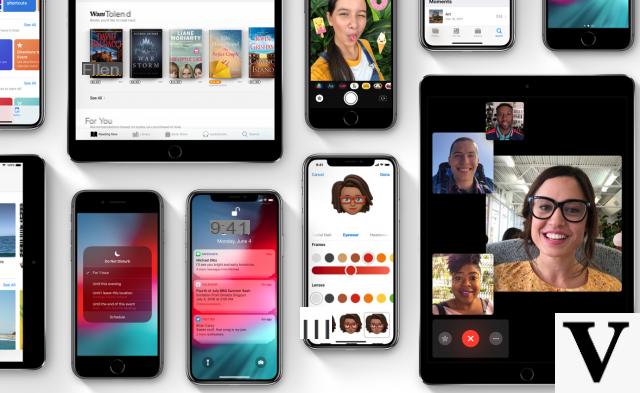 Apple's next major operating system update will go live on Monday at 19 p.m. Before installing it, follow these few steps to avoid any problem.

As in every mid-September, Apple will release the next major update toiOS, its operating system for iPhone ou iPad. This twelfth version of the software incorporates few new features, but many improvements, especially in terms of the performance of devices, even the oldest.

To read :IOS 12 test: the tour of the novelties

Updating your iPhone or iPad is not a complex task, it only takes a few minutes to install. But before taking the plunge, we advise you to carry out these few operations to avoid any problem and enjoy serenely the new features of iOS 12.


Delete your unnecessary apps
Over the months, we all install a lot of apps, but few we use regularly.
Delete the ones you don't or no longer use
. This will save you storage and space on your home screen, leaving on a device more consistent with your use.
Back up your photo library
The installation of iOS 12 may experience hiccups. It's rare, yes, but if it does happen. Better to have a backup of your photos and
avoid losing hundreds (thousands) of memories
in a few minutes.
You can let iOS back up your photos for you by turning on iCloud backup. Please note, Apple only offers 5 GB of space, then the storage is chargeable.
Hint:
Google Photos can also grab your entire library for free, but in slightly reduced quality with compression performed automatically on the search engine's servers.
Clean up your disk space
Open the Settings app, then go to iPhone storage to check your device's storage.
From this section, you can see which app takes up the most space on your iPhone or iPad. If you listen to podcasts or music,
maybe it's time to delete
those audio files that you no longer listen to and earn a few GB welcome.
Back up your device
This is the most important operation before updating.
If you are automatically backing up to iCloud, go to Settings> iCloud> iCloud Backup and click "Back Up Now". If you go through iTunes, the software will offer you a backup before you proceed to download and install iOS 12 on your device.
You are now all set! Now be patient, the update can sometimes take a little while.
Professor Layton and the Strange Village, coming soon to iOS!
Dozens of iOS apps monetize your location data
iOS 11 is installed on 85% of iDevices just before the upgrade to iOS 12