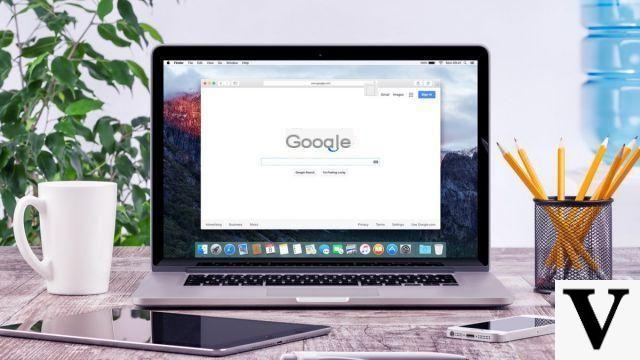 Among the various tips to learn how to use Safari properly, those relating to the optimization of navigation save precious time. Since its creation by Apple, Safari has successively gained in fluidity and in functionalities allowing its users to be more efficient in their research on the Internet.

Unfortunately, not many of these users take full advantage of all of these features. Find out how to level up in this new tutorial!


Keyboard shortcuts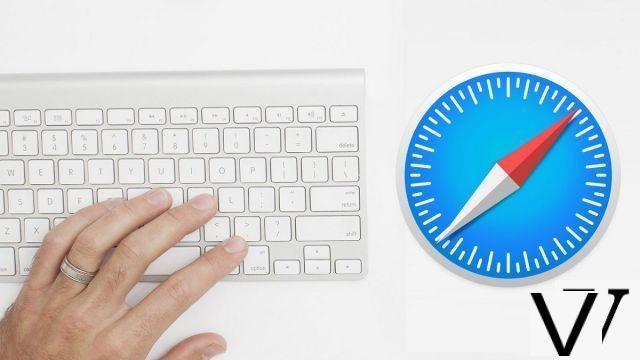 There is a before and after learning keyboard shortcuts. This is true for any computer software, and even more so with Safari, in that it saves you precious time while browsing.

Among the essential keyboard shortcuts on Safari, we will of course find the most classic allowing you to open a new tab or quickly display your browsing history. But we can also switch the Safari interface to full screen in order to minimize distractions and focus on the content of his page.


Tabs for smoother and more intuitive use of Safari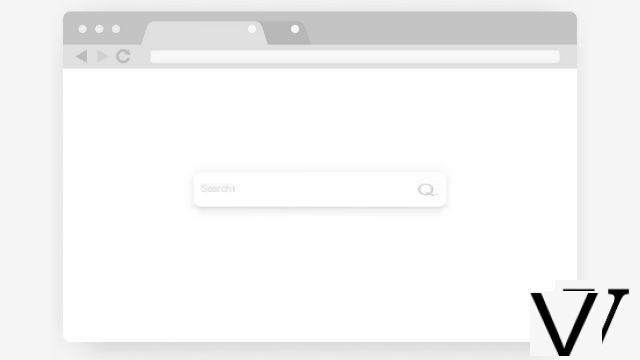 Originally presented as a differentiating factor from Internet Explorer, tabs are now a basic feature in all browsers on the market.
A tab corresponds to a page that you are visiting. You can, of course, navigate exclusively on a single tab, but it is much more convenient to open a new tab in order to consult two websites simultaneously. Convenient for comparing prices, cross-referencing sources of information, or playing a video in the background, for example. Also we will quickly learn how to open and close a tab on Safari in order to save time and improve productivity while browsing the web.
But it is not uncommon for some web pages to inconvenience us by showing autoplay videos. All the more annoying when it happens on a tab that we have just opened, we invite you to consult our tutorials to learn how to mute a tab on Safari.
Modular, the tabs can also become windows in their own right. Convenient, especially for putting two Web pages side by side and comparing them in real time. To do this, learn how to open a tab in a new window on Safari.
Finally, if you happen to accidentally close a tab, we will teach you how to reopen a tab on Safari with our dedicated tutorial.
Organize your favorites to access your favorite sites in one click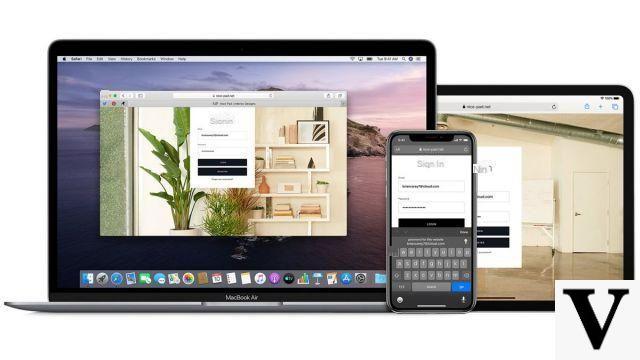 Favorites, or "bookmarks" in the Safari Lexicon, are a great way to keep track of the websites that matter to you. We also wrote you a tutorial on how to add a site to favorites on Safari.
But favorites / bookmarks are also a great tool for getting organized. Thanks to the files, you can categorize your favorites and therefore create a real architecture ranging from the most general to the most specific. All of this is possible, and more, by taking a look at how to view your favorites on Safari.
You come from another browser and do not know how to import and export your favorites on Safari ?, we have prepared a tutorial for you.
Synchronize your Safari favorites
This is one of the peculiarities of Safari: it is fully integrated into Apple's application ecosystem. In other words, if you are signed in to the same Apple account on a Mac and on an iPhone, you can find your bookmarks, your history, and even share web pages in the simplest way.
In addition, your passwords saved in iCloud Keychain are also shared among all your Apple devices. No need to remember it anymore, your Mac or iPhone does it for you. This is also true for the methods of payment or the data to be entered in the various forms present on the Web. All this information is shared between the different versions of Safari for your convenience.
Functions dedicated to reading a web page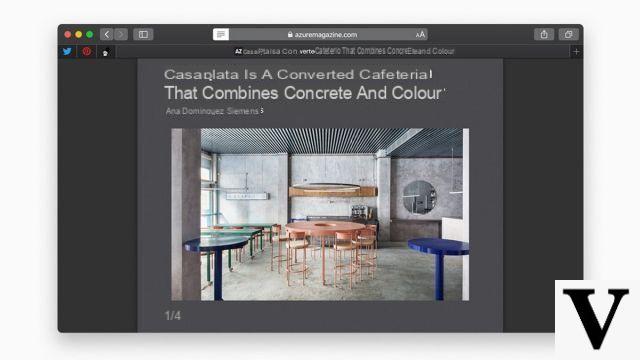 © Apple
In an effort to make website reading more natural and enjoyable, Apple has introduced a feature in Safari called Reading Mode that can be of great service.
Reading mode
In reading mode, all the wrapping of a web page disappears and the text is re-formatted so that it is as pleasant as possible to read. In particular, you can choose a new font, or adjust the size of the characters without altering the content.
Don't know how to activate read mode on Safari? We have concocted a small dedicated tutorial for you.
Full screen mode
We told you about it earlier in the chapter dedicated to shortcuts: full screen mode allows Safari to occupy 100% of the space available on the user's screen.
This allows you to fully focus on the content you are viewing in the browser. Whether it's a compelling text or an entertaining video. Learn how to get the most out of your favorite browser.
Configure Safari correctly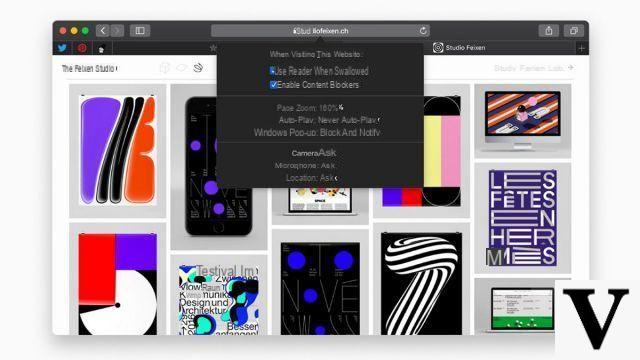 © Apple
Optimizing your browsing on Safari obviously requires a good browser configuration.
Make sure that it is up to date, that it blocks advertising cookies or that it uses your favorite search engine ... so many little things that can make your daily life easier and save you trips and unnecessary returns in Safari settings.
Extensions to streamline navigation
Extensions are essential for improving the confidentiality of your data and improving your ease of use. Thanks to them, you can add tons of useful new features to Safari for free!
Pocket will allow you in particular to compile relevant links, while LINER will allow you to highlight text in order to highlight the parts that interest you.
On Safari, the extensions can be downloaded directly from the AppStore.
To read also:
How to protect your privacy on Safari?
How to properly configure Safari?
How to manage Safari extensions?