Most programs such as Microsoft Word or Excel allow you to easily create documents in PDF starting from a Word file or spreadsheet. The situation is completely different when it comes to editing these PDF files because this format is not easily editable, if not through ad hoc tools.
We have already seen how to edit PDF on Windows or edit PDF on MacOS using a program like PDFelement. The advantage of PDFelement is that it allows you to open a PDF document and edit it just as if you were in front of any Word document. It also manages to modify those PDFs obtained by scanning and which, before being editable, must first be "scanned" using the OCR function (optical character recognition).
The only one disadvantage of PDFelement is that it is not free, it has a cost (which varies from € 59 to € 99 depending on the version chosen) for the activation of the license and all the features.
In this article, however, we want to point out some solutions free and accessible ONLINE for those who want to edit a PDF document on the fly. Obviously the PDF in question must be a non-scanned PDF.
Best Sites to Edit PDF Online (and Free)
1. PDF PRO
PDF Pro is a well-rounded tool that combines a number of PDF editing tools. For example, it allows you to edit, delete and highlight text, add new text, insert images and signatures, and also offer the ability to move text from one part of the document to another.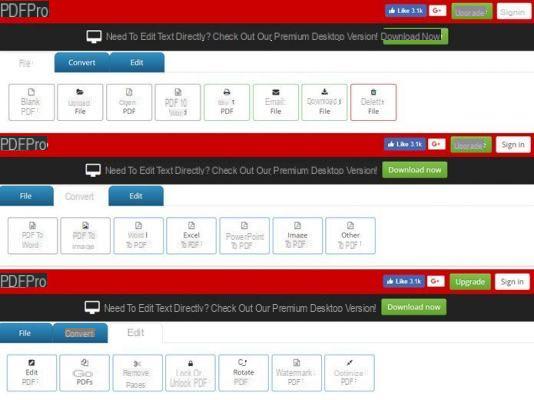 In addition to the usual editing tools, it also boasts a fantastic PDF to Word or Image merge and conversion tool. To use this editor, all you need to do is upload the PDF document and choose the appropriate editing method.
PDF Pro it is free, however, it is limited to 3 documents per month. So if you only need to edit a few documents, this is the perfect tool.
2. PDFZORRO
PDF Fox is a notch above PDF Pro. Its compatibility is great as it is compatible with all major platforms, including smartphones. It's fast, secure, and provides an easy way to edit all your PDF files.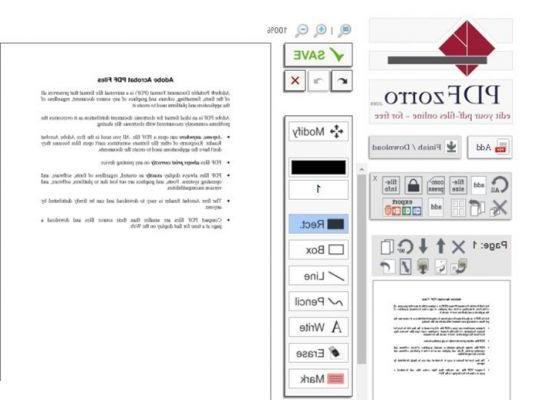 Speaking of editing techniques, this online tool allows you to add pages and text, write freehand or export PDF files to Word or Excel files. In addition, it even allows you to add a page among the existing ones (for example if you want to reorganize or complete a document)
3. PDFESCAPE
PDFescape is another one of the best PDF editors online. It offers a unique solution to add sticky notes and write comments in PDF files. However, the real power of this tool lies in its page editing tools. Users are able to delete an area of ​​any page, crop or insert any form of HTML fields such as checkboxes, radio buttons, etc ...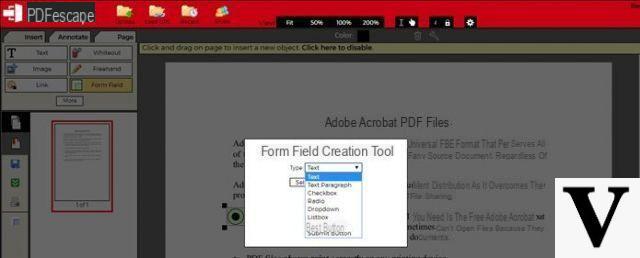 If by any chance, the document contains sensitive data, you can also protect it with a password. The only drawback is that PDFs must be less than 10MB or less than 100 pages.
4. FORMSWIFT
FormSwift not only allows you to edit existing documents, but also allows you to create your own PDF files. And it's not just a simple PDF Editor because it allows you to choose and create PDFs from templates in your library. To date, FormSwift has helped create over 16 million documents worldwide.

Another great feature is the signature section which allows you to type, draw or upload signatures, whichever is the easiest and most convenient way. Also, when editing PDF, you can insert text, images, check marks and then save, update or email the document.
5. SEJDA
Sejda is the mother of online PDF editing tools. If you're interested in serious work on a PDF, its huge library of features is sure to come in handy.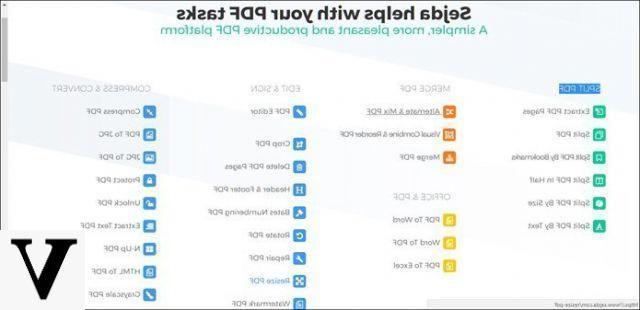 Whether it's rearranging pages in a PDF, splitting a PDF, or converting PDF to another format, this amazing tool will take care of you. Plus, the editing process is quick and easy. Sejda also offers a desktop version for small businesses.
6 Google Drive
We all know each other Google Drive as a cloud storage provider of Google Inc. People are using it to upload images, documents and short video clips. It also works as a backup archive for smartphones and tablets. However, not everyone knows that it also has a function for edit PDF documents.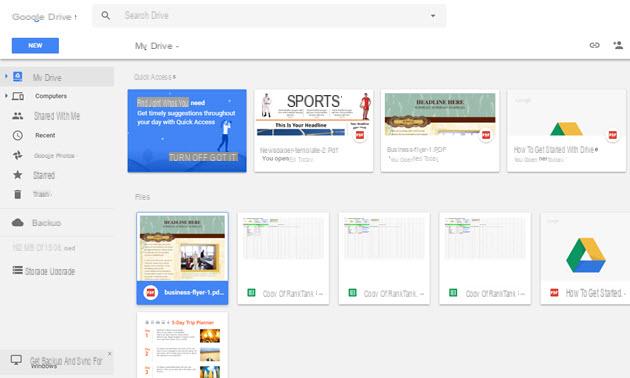 Using this service you can in fact modify or add texts, insert images, tables and drawings. This tool is perfect for correcting part of a document or supplementing it with other information. Here's how it works.
Go to Google Drive and log in with your account.
Upload a PDF by clicking on "New" and then on "File Upload"
Once uploaded, double click on the file and go to "Open with" -> "Connect multiple apps"
Find an editor to use and click "Connect" to continue
You will then be directed to the uploaded file that you can use with the editor you have selected to proceed with the changes
PDFescape in my opinion remains the best, even if these online tools have some limitations ... For example I have a very heavy document and uploading it to PDFescape is practically impossible. In these cases we must always rely on software solutions alas ...
How to Edit PDF Online (it's free) -