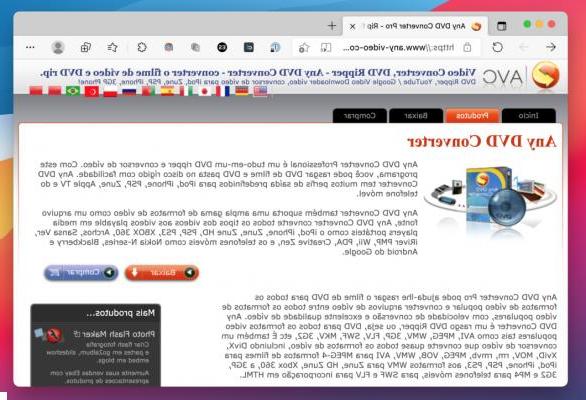 Generally the codec is a device (yes, it can be a hardware device) or an application that is capable of compressing media file data and decompresses them so that your favorite videos or audio files can be played smoothly in your audio player or video (e.g. Windows Media Player, VLC player, Kanto Karaoke player, etc.).
So, back to the functionality of a codec, when you insert a CD on your computer to listen to the new album you just bought from a music store (in case you are still buying CDs in a store), your computer will need a Audio codec media to compress the song into a compact audio file and this audio file will play through the speakers by decompressing it. Same thing happens for video files, regardless of their format, be it MP4, AVI, WMV, MOV, and so on!
In this article we will see how to download (Free ) codecs to be able to play video (and audio) on your Windows PC or Mac.
Part 1. How to download codecs for Windows
Part 2. How to download codecs for Mac
Part 3. How to convert video with UniConverter
Part 1. Download codecs for Windows
1. Media Player Codec Pack
Functionality :
Easy to install
Many types of compression to play files like MP4 MPEG4 MPEG2 x265 h.265 HEVC 10 bit x264 x264 h.264 avchd AVC DivX XviD and many more.
The types of video / audio files you will be able to play include: .mp4 .m4v .m4a .mkv .avi .flv .webm .ts .ogm ac3 .dts .alac .flac .ape .aac .ogg .ofr .mpc .3gp and etc.
2. VLC Media Player
VLC Media Player Codec Pack is the codec pack more famous on the Internet. VLC is the preferred alternative media player for all Windows users because it is very simple to use. It is developed by VideoLAN.
Key Features:
It supports almost all codecs to play all kinds of multimedia files.
You won't have to worry about any codecs anymore because its community keeps it up to date and it's one of the most popular media players on the internet.
It also plays MP4, HD and BluRay.
Download URL: http://www.videolan.org/
3. CCCP
There is a project called CCCP (Combined Community Codec Pack) which defines itself as a filter pack rather than a codec pack; they started with the problem of video playback and then spread to all multimedia files on the Internet. The project is approved by Matroska and managed by the community.
Key Features:
Large community that keeps codecs up to date and is used by many groups already on the Internet.
Easy to use - you won't need any additional work on its options to play your media files on your computer.
Download URL: http://www.cccpproject.net/wiki/index.php?title=Main_Page
Part 2. Download codecs for macOS
Here are some applications for Mac that are able to install the main codecs in the Apple operating system.
1. MPlayerX
MPlayerX is a very good option for all Mac users. This software integrates beauty and style, making it a perfect choice if you want to sit down and watch one of your favorite movies or episodes from the series.
Key Features:
Memory: Remember where you left your video and resume it if you want to reopen it.
Multiple Full Size Screens: It is not that common to find MPlayerX's ability to handle multiple full size screens among media players.
Auto Subtitle Method: The player understands the method of decompressing subtitle files so that they don't need further setup or even navigate options or menus.
Next chapter: if the files are in a typical order, MPlayerX will select the next chapter of your favorite series and play it automatically
Download URL: http://mplayerx.org/
2. DIVX
DIVX is a codec software for Mac and Windows users, widely known thanks to the popularity of the divx format and the spread of this format on the net. In fact, there are some web pages that use DIVX for streaming or playing video files and require you to download DIVX as a codec in your device.
Key Features:
DivX, MKV and HEVC support up to 4K.
DivX also supports a wide variety of devices
The only limitation we have on DivX is that the installation is intrusive and may ask you for add-ons that it will try to install
Part 3. UniConverter
If you have problems with playing videos (or audio files) another valid solution, alternative to that of searching and downloading codecs, is UniConverter. It is a software capable of converting any video / audio file to make it readable on any device. So if you have an MP4, AVI, MOV, MKV, or other movie that you can't play (or you only hear an audio / video track), don't waste time and download UniConverter on your PC or Mac. Here are the download links. :
After installation you will need to start the program and you will see this window:
Now all you have to do is import the video into the program and choose an output format (from the menu at the top right)
Finally click on the button "Converted"And the resulting file will surely be playable (flawlessly) on your computer or any other mobile device or media player.
How to Download Video Codec for Windows and Mac -