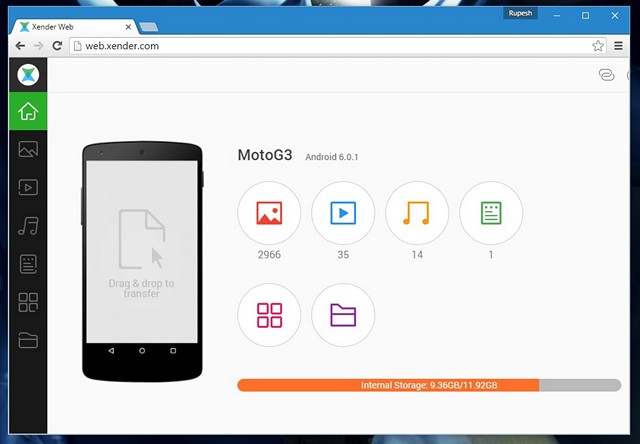 What is AirDrop?
AirDrop is an app created by Apple for file sharing. It is available on iOS devices running iOS 7 (and later) and on laptops and desktops running Mac OS X 10.7 Lion and later. It allows you to quickly and easily send photos, files and other content between neighboring iPhones, iPads and iPod touches. With iOS 8 and Mac OS Yosemite you can also use AirDrop to share files between Mac and iOS devices.
How do i activate AirDrop on Mac and iOS device?
To activate Airdrop on the device just access the Control Center by swiping from the bottom of the screen. You need to check that both WiFi and Bluetooth are turned on at the top of the panel. Finally, the AirDrop option must be selected and once it is selected, the type of sharing to be activated will be requested.
Activating AirDrop on Mac it can be done from the Finder, the Share menu, and in the Open and Save windows. When you choose AirDrop, the system searches for nearby computers that also have AirDrop selected.
How to share files with Airdrop between Mac and iPhone / iPad?
Transfer files from Mac to iPhone / iPad
1. Set up AirDrop on Mac and iOS devices.
2. In the Finder, drag the file into the Mac's AirDrop window and drop it onto the iOS device icon.
3. A warning will appear on the iPhone or iPad and the file will be downloaded.

Transfer files with Airdrop from iPhone / iPad to Mac
1. On the iOS device, find the item you want to send to your Mac and then tap the "Share" button.
2. On the Mac, a notification should appear on the right of the screen. If you are signed in with the same iCloud profile, you will not need to approve the file transfer, it will be transferred automatically and will be saved in the Downloads folder.

Transfer files with Airdrop between iOS devices
1. Unlock both devices from the iOS lock screen. Verify that the devices are AirDrop enabled.
2. From the source device select the file to transfer and click on "Share"
3. Select the target device from AirDrop
Alternative to AirDrop for Windows and Mac
For those who don't own a Mac, but have a laptop or desktop computer with a Windows operating system, is there an app similar to AirDrop? What software should Windows users use to transfer files between iOS device and PC, or between different iOS devices? Regardless of the computer's operating system, is there a viable alternative to AirDrop for Windows and Mac, which also allows you to do more things?
As you will have already understood by reading the first part of this article, AirDrop is a great tool but it has several limitations. In fact, it only allows you to share files between devices with iOS 7. It is also not possible to transfer data from an old version of iPhone to a new generation one, nor can Airdrop be used to share files between iDevices and Android devices.
Alternative to AirDrop to share files between iOS iDevices
The tool that allows you to transfer files between iOS devices even of different versions and models, which AirDrop cannot do, is called TunesGO and can be used to transfer music, roto, contacts, movies, videos, audiobooks, fiction, iTunes U, playlists and podcasts between iPhone, iPad and iPad.
TunesGO screenshot:
Alternative to AirDrop to share files between iDevice and other devices (Android, Symbian, Blackberry)
Another thing that AirDrop fails to do is to transfer and share files between iOS devices and other operating systems (eg Android, Blackberry, Symbian). If you have such a need then the best AirDrop alternative is without a doubt MobileTrans. This software (available for both PC and Mac) with one click can copy data from one device to another, no matter if it is an iPhone, or a Samsung Galaxy, LG, HTC, a Nokia or a Blackberry ...
Screenshot:
Alternative to AirDrop for Windows and Mac -