Do you have a very important PDF document on which, however, you have encountered an error or a phrase that you want to delete and remove from the document? Have you tried using Adobe Reader but noticed that you can't make any changes with it, and not even delete text on PDF?
We have already seen in a guide how to add text to PDF. Now we want to show how delete text on PDF or make other changes such as adding or removing images, inserting links, etc ... What you need is a PDF Editor program like the one we are going to describe in this article and which is called PDFElement.
PDFElement it is available in both Windows and Mac versions and can be downloaded as a free demo version from the following buttons:


Welcome screen after installation: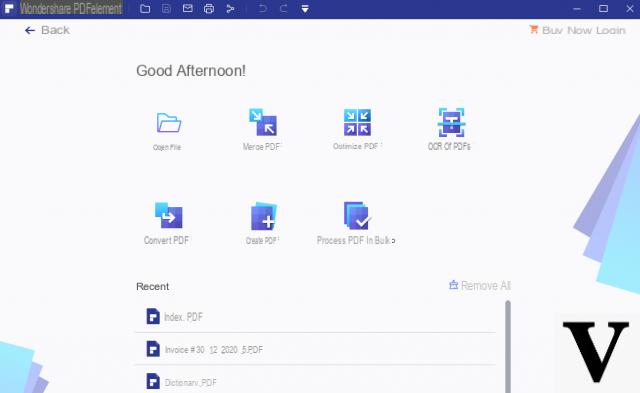 How to Delete Text on PDF
If you have a Windows PC, download and install PDFElement for Windows on your computer. When you start you will first have to import the PDF by clicking on "OPEN FILE"
After uploading the PDF, you will see the document in the main program window. At this point click at the top on MODIFICATION and then on the icon "Modification"As highlighted below: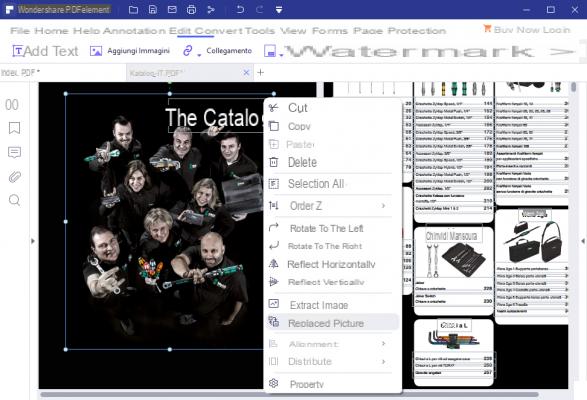 Now, with the mouse, all you have to do is position yourself on the word or text to be deleted, select it and then click on the button Canc keypad to delete it.
If the PDF text is not selectable, you can delete it by going to the Annotation menu and selecting a figure (eg rectangle) to be superimposed on the text to be deleted, giving the background color white.
If you have a Mac, the steps to delete text on PDF are similar. After uploading the PDF you will need to click on the button MODIFICATION to proceed with editing or deleting unwanted text.
NB: The power of PDFElement lies in the fact that all the operations of adding or removing text on the PDF do not compromise the quality of the document and its compatibility with all PDF readers. Also thanks to OCR function (present in the Professional version of PDFElement) you can add or remove text even on those PDFs obtained from scanning.
How to Delete Text on PDF -