Un Interactive PDF is a PDF document that, thanks to hyperlinks, addition of multimedia files, flash objects and more, manages to lose its "static" and become dynamic as if it were a website where you browse through links and menus. Here are a few characteristics of an interactive PDF document:
Presence of links pointing to websites, internal PDF pages or e-mail addresses
Presence of bookmarks
Presence of buttons with various functions (print, download, return to home page, etc.)
Adding text, forms, etc ...
Embedding of audio and video files
Adding page transitions ("flip" effect)
There are several ways to create interactive PDFs and below are the best ways.
# 1. Create interactive PDF with Flip PDF
In an article a few months ago we saw how create a Browsable PDF with the program Flip PDF. This program basically converts the PDF document into a dynamic and interactive format such as HTML 5 (viewable without problems even on mobile devices such as smartphones and tablets). If you have a PDF that you want to make interactive, the program Flip PDF it might be the best and easiest solution for sharing (the browsable PDF document can be uploaded to your website or emailed or burned to CD / DVD).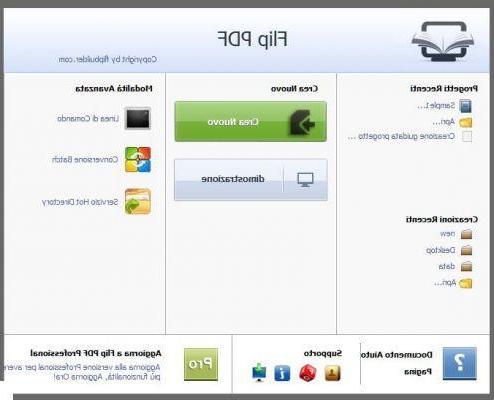 With the "Professional" version of this program, not only will you be able to create a "browsable" file from your PDF file but you can also do operations such as adding video and audio files, adding links and hyperlinks, inserting images , creation of indexes or bookmarks, etc… In short, from a static and monotonous PDF you will be able to obtain the maximum of dynamism and interactivity…. Not convinced yet? Here are some example of browsable PDF (click on the image to open the flipbook on another page):
#2. Create interactive PDF with Indesign
Adobe Indesign is one of the most popular programs capable of creating PDF documents and particularly suitable for creating flyers, brochures, catalogs, etc. With Indesign it is also possible to create interactive PDFs, that is PDFs with these functions:
Bookmarks
Bookmarks created with InDesign appear in the "Bookmarks" tab on the left side of the Adobe Acrobat or Adobe Reader window. Each bookmark leads to a page, text or graphic in the PDF file
Film and clip audio
You can add video and sound clips to a document, or you can link to streaming video files over the Internet. These movies and sound clips can be played in the PDF file.
Hyperlinks
In an exported PDF document, you can click on a hyperlink to go to another location in the same document, in a different document or on a website
Cross references
A cross-reference refers to a part of the document and is particularly useful in user guides and reference manuals. When a cross-referenced document is exported to PDF, the cross-references act as interactive hyperlinks.
Page transitions
Page transitions apply a decorative effect, such as a dissolve, when you access the PDF in full screen mode.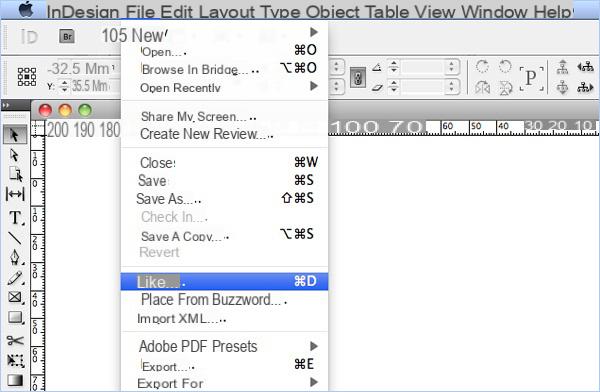 # 3. Create interactive PDF forms with PDFElement
If you want to create a PDF with fillable and interactive forms, then a PDF Editing program like PDFElement may be enough to do all of this. With PDFElement you can also insert hyperlinks or add images.
For more information here are some guides:
Create PDF Forms (http://www.pdfeditor.it/creare-modulo-pdf.html)
How to modify PDF Form (https://www.softstore.it/come-modificazione-un-modulo-pdf/)
Create PDF Fillable Forms (https://www.softstore.it/creare-moduli-pdf-compilabili-pdf-editor/)
Create Interactive Modules (http://www.mobiletekblog.it/2013/12/creare-moduli-pdf-interattivi/)
How to Create Interactive PDF -