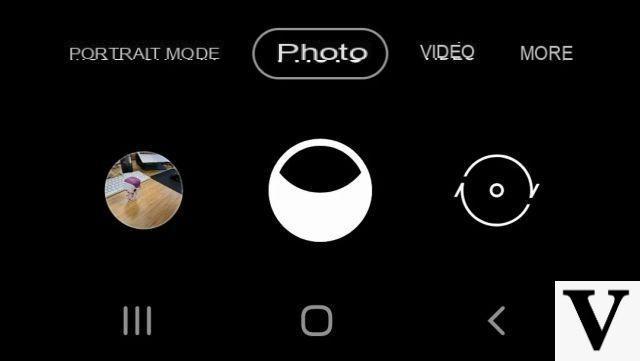 By sliding your finger downwards, the shape of the camera button changes.
Once the series of photos has been captured, go to the smartphone gallery to turn it into a GIF. To achieve this, press the three buttons at the top right and then select "Create GIF file". The more photos you take in burst mode, the longer the GIF will be, but also the bulkier in terms of megabytes.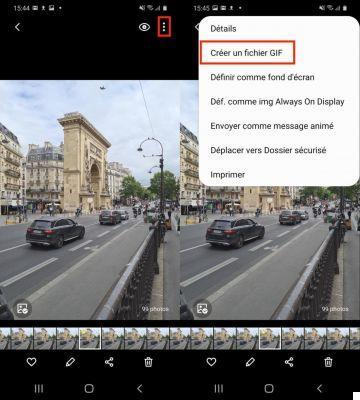 Create a GIF from a video
To turn a video into a GIF, select it in the gallery, then press "Play video". Here, a GIF icon appears in the upper right corner. Just tap on it to turn video to GIF. Be careful, however, the quality of the GIF will be lower than that of the video.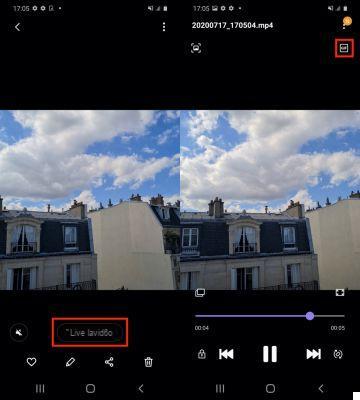 Edit GIF
An editing tool then allows you to remove certain images from the GIF, modify the format or the direction, change the speed or even add visual elements such as emojis. You can even add text directly to it.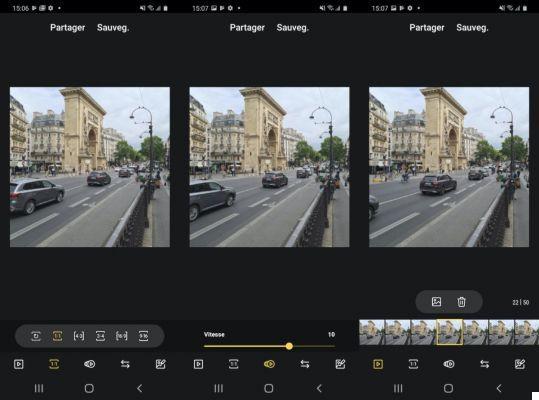 Personalize your GIF with the many editing tools.