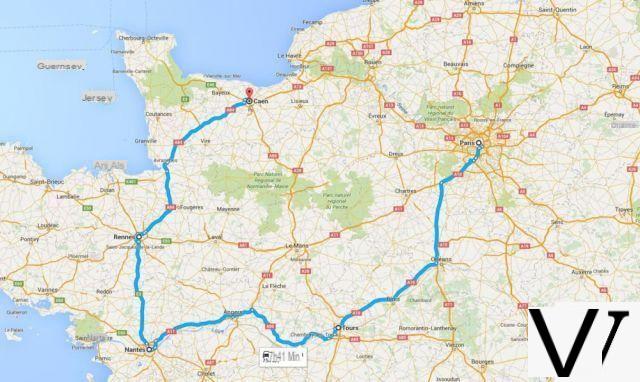 Update of June 29, 2016: Google is rolling out multi-destination route creation on its Android app. It was time !
Google Maps for Android is a very practical application, complete, but which does not always include the last innovations of the desktop version, that which one finds in Internet browser on a PC or a Mac. Officially, therefore, it is impossible to create an itinerary including several destinations directly from the application. You can just create a route from point A to point B and ask Google Maps to stop at a restaurant or gas station located near the road. However, there is a trick to be able to create a multi-destination route.
LEARN MORE
Tutorial: How to use Google Maps in offline mode?
The solution: Google Maps for PC and Mac
To do this, it is necessary to have a PC. Open Chrome or your favorite internet browser and go to Google Maps. Create your route there by clicking on the blue arrow in the search bar.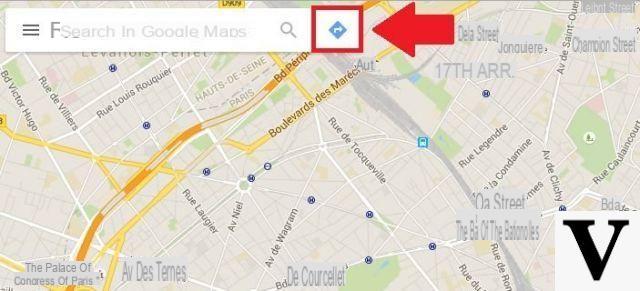 The blue arrow allows you to create a route on Google Maps in its office version.
Then enter your route, destination by destination, in order of passage. At each destination added, press Enter for the route to be created and then press the + button, located in the navy blue bar to add a new destination. In our example, we have put four destinations.
LEARN MORE
Google Maps now searches for essential stops on your route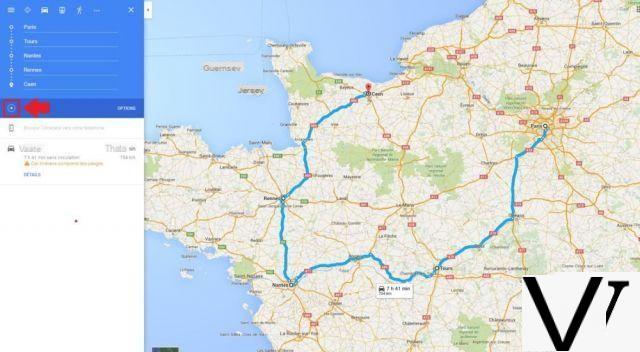 Still in the office version, press the "More" button to add an additional destination.
Once your route has been created, do not touch anything and simply copy the Google Maps url from your browser. The goal is now to transfer this URL to your mobile. To do this, send it by email or transfer it directly to your mobile using the Pushbullet application, for example. Once the URL in question on your mobile, open it with the Google Maps application. Congratulations, you now have access to a route with multiple destinations displayed on the screen.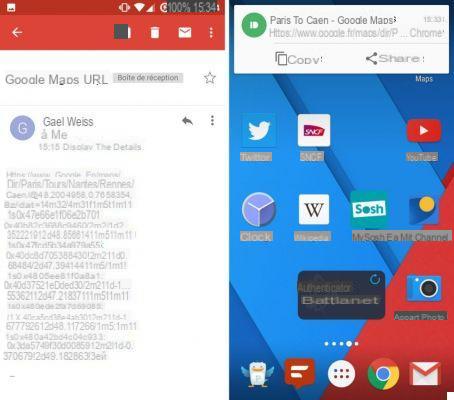 Then all you have to do is send the url of the route created on Google Maps on PC to your mobile ...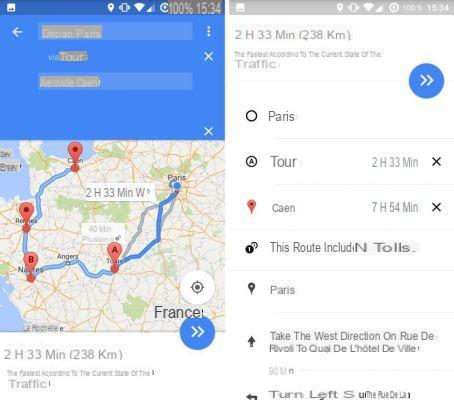 … To enjoy. On the other hand, not all the cities are directly indicated in the details of the itinerary.