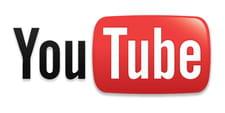 Creating a Youtube channel is a relevant choice for communication. First reason: the punching power of the video social network, more than a billion users use it every month. Internet users are therefore fond of video, as are search engines including Google (the parent company ...) which always ranks videos very well on search results. To create a Youtube channel, it is imperative to have a Google account.
Our video
YouTube
Why create a YouTube channel?

To be visible
Animating a community
Offer quality content
Present products
Recruit employees

How to create a channel on YouTube?

Prerequisites
Steps to follow
Customize the url of your Youtube channel

Sources
Our video
Loading your video "FAQ: How to create a Youtube channel?"
YouTube
YouTube is a video hosting platform on which users can watch and share video sequences, and acquired by Google in 2006. Its French version has been in existence since 2007.
The principle of channels allows users of the site, individuals and professionals, to group the videos they post under a single public profile.
Each month, the YouTube site is visited by more than one billion unique users and 80% of the traffic is generated outside the United States. Every day, millions of Internet users subscribe to channels. This growing figure has more than tripled compared to 2013.
Loading your video "FAQ: How to create a Youtube channel"
Why create a YouTube channel?
Creating a YouTube channel is free and offers many opportunities for professionals to improve their communication.
To be visible
In terms of visibility, a YouTube channel is particularly advantageous by belonging to a powerful search engine, among the first in the world.
By being well referenced, and with quality content, the YouTube channel can increase the number of visits to an associated website.
Animating a community
A YouTube channel allows, like existing social networks, to federate a community around a company.
Offer quality content
On the Web, videos are recognized as dynamic, original and quality content. Often shared on social networks Facebook and Twitter, they have a potentially greater reach than a blog post or a single photo.
Present products
In e-commerce in particular, videos have a strong impact. Demo, unboxing video, or even troubleshooting video can support sales because they provide useful information.
Recruit employees
The YouTube channel can also be used for recruitment and employment purposes, by creating a dedicated playlist. Videos posted in this way can provide information on careers and occupations within the company.
How to create a channel on YouTube?
Prerequisites
To create a YouTube channel, it is necessary to have a Google account. Users who do not yet have one can simply create one (see our tip: create a Gmail address)
It is recommended to have some content before creating a channel on YouTube: depending on the importance given to the future channel, having between 5 and 10 videos to post is a good minimum to start.
Having graphic elements such as a logo to put in a profile picture (preferably 800x800 pixels) is also one of the prerequisites for creating a YouTube channel.
Steps to follow
The first step in creating a YouTube channel is to go to the "All my channels" page, being logged in to the Google account. You can choose between creating a new channel, or creating a channel linked to an already existing Google+ page.
For the creation of a new channel
Some information must be provided: the name of the channel and its category (product or brand, company, establishment or organization, arts, shows or sports, other). The name of the channel is particularly important since it will appear in the URL link. A short, easy-to-remember name is more effective.
Other information is to be filled in such as the description of the channel. As the first sentences appear on Youtube, it is advisable to indicate the most important information from the start. Moreover, a precise description, containing relevant keywords is recommended.
For a channel linked to an already existing Google+ page
You just have to tell Youtube this choice and follow the instructions. The synchronization of the channel and the Google+ account will be done automatically.
Presentation text
The "about" section is used to present the channel, its objective, its publisher (you).
It is the ideal space to present your company, to link to your website and your professional social networks.
Visual organization
The chain illustration
The chain illustration is essential for the appearance of your chain. It must be chosen so that it adapts to this particular very elongated format (like on Facebook) and in good definition even in large size: 2560 x1440. Maximum size of 2MB. Create channel illustration
Chain icon
It always uses the icon used on Google +.
Organize your content
Upload video
Uploading a video to Youtube is relatively easy. You have to define the level of confidentiality (public or private video), choose the file on your computer
The different types of content accepted
Videos. Not all formats are accepted. Those who are:
.MOV
.MPEG4
. Avi
.WMV
.MPEGPS
.FLV
3GPP
WebM
For others, it is possible to convert with Youtube troubleshooting tools.
It is possible to upload videos from webcam, mobile devices, but not audio or images, unless you associate them with a format compatible with Youtube.
You can add tags for
change the appearance of videos.
Create a playlist
Create a channel allows you to organize your channel and organize your videos by theme, date ... Just create it by giving it a name and select the corresponding videos. You will notice that you can also embed videos of other users in your channel.
The chains
Your channel can subscribe to other channels which will then be displayed in the "channels" tab if you decide to make your subscriptions public (not an obligation).
Like on a social network, subscribing to other channels allows you to bond with other members but also to show these areas of interest.
Videos over 15 minutes
Youtube may ask you for a phone number may be able to load videos longer than 15 minutes. The procedure is here.
Customize the url of your Youtube channel
Evolution of the activity, of the editorial line ... certain reasons may lead to the change of the name of the channel. For this, the Creator Studio of Youtube offers to customize the channel url. Accessible under certain conditions, this functionality provides a simple and easily recognizable address, adapted to the channel's activity.
The terms that can be used: the name of the channel, an already existing personalized url, the name of the associated website, the name of the brand, company or personality ...
Note: to benefit from a personalized channel URL, certain criteria must be met (for example, more than 500 subscribers and an existence for at least 30 days).
The channel can also benefit from a custom url if the official web page has been linked to the channel or Google + page.
To access the customization of the url, connect to Creator Studio and click on the mention "obtain a new personalized url".
To go further: the Youtube settings FAQ.
Sources
Tips for creating a channel made in Youtube