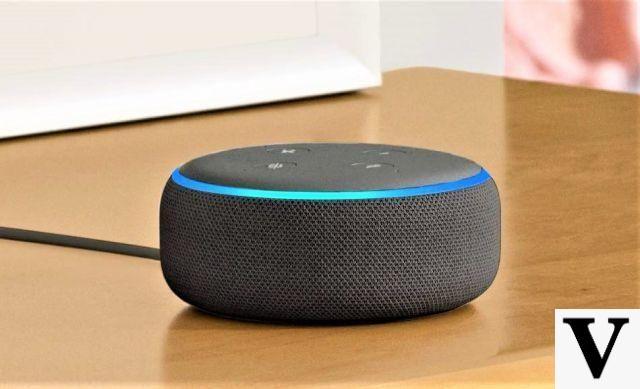 With Alexa and an Echo speaker, it is unfortunately not possible to directly control your TV even if it is connected to the Internet. However, there are several solutions that allow you to do with Alexa, all that you would do with a remote control is what we will see without further ado.

Although the skill for Logitech Harmony is not yet available in Spain, it is still possible to control your television in several ways. First, if your Echo is connected to the US version of Amazon and you speak English, then it is quite possible for you to activate the skill Harmony. Here, we will be satisfied with the skill Yonomi, compatible with more than 60 connected devices including hub Logitech Harmony or the remote control Fire Stick TV d'Amazon.


1. Start by installing and configuring your Logitech Harmony hub. To do this, go to the Alexa menu, then "Add a device"
2. Select "Hub" then "Others" so that Alexa searches for your new device.
3. Once installed, activate the Yonomi skill. A window opens for identification, create an account if this is not already the case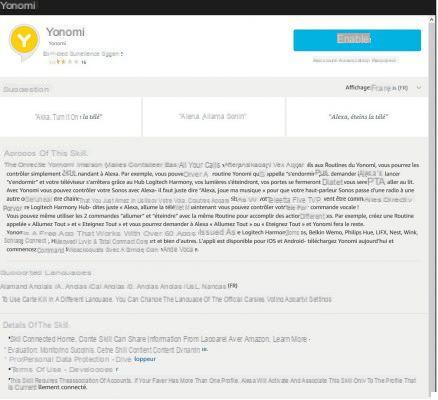 The configuration of your connected objects (such as your television) will be done via the Yonomi application available on the Play Store or the App Store.


4. Amazon's Fire Stick TV The other solutions are less convincing for the moment. The Amazon Fire Stick TV, for example, is unfortunately not compatible with voice search in Spain. Requests via Alexa on the Fire Stick TV are in fact only accessible in the United States, United Kingdom, Germany and Austria. However, this product will allow you to simply enjoy your subscriptions and the services of Netflix, Molotov, YouTube or even Amazon Prime Video. However, you can control the Fire TV Stick in a limited way with the Yonomi skill.



5. The Fire TV CubeNot yet available in Spain - will it ever be? - the Fire TV Cube is a multimedia box inhabited by the voice assistant Alexa. This is the most convincing solution here since, in addition to integrating everything that the Echo range does (microphones, speakers, voice assistant), the Fire TV Cube also allows you to stream content on your television ( in 4K please!) but also to control it by voice.



6. TVs compatible with Alexa The last solution to use the voice assistant on a TV is to directly buy one that is compatible with Amazon's voice assistant! It's not really the most economical solution, but a few interesting products have recently hit the market like the Panasonic 4K UHD TVs released in 2018.


Also read: see our comparison of the best 4K TVs