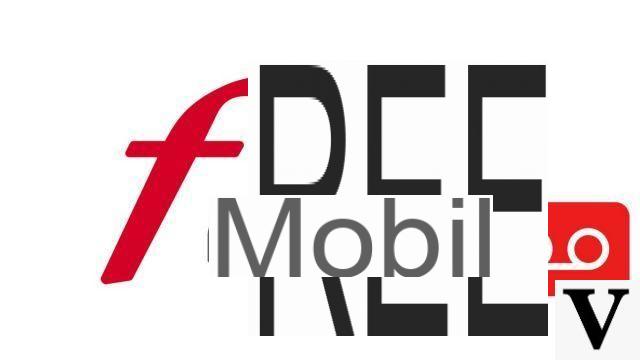 The Free Mobile offer allows its customers to configure their voice mailboxes using several tools.

Personalizing the answering machine consists of modifying your voice message, but not only that. You can apply several options to your answering machine, such as call forwarding or a security code to access your voicemail messages.


Configure your Free Mobile answering machine directly from your number
One of the three solutions offered by the Free operator is to call the
666
or +33 695600011 from abroad, number dedicated to voicemail for Free mobile subscriptions.
By calling this number, you can of course check your messages, but also personalize your greeting. You can also configure your messaging system in order to secure your access to it using a code to activate or deactivate messaging options, such as announcing the calling number or announcing the call. time and date of call.
Configure your Free Mobile answering machine from your subscriber area
On your Free Mobile subscriber area, you can also configure your Free answering machine. To do this, all you have to do is connect to your subscriber area and click on the "
Manage my account
">"
messaging
". From here you can view, delete or record your voicemail messages. The personalization of your messaging is also possible from this space thanks to simple buttons
ON / OFF
to choose which option you want to activate or not.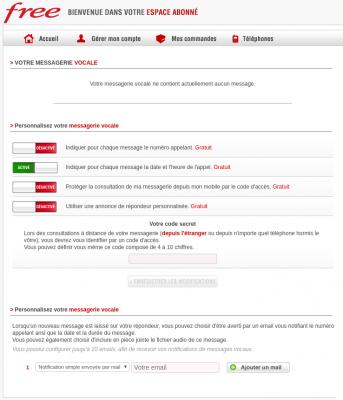 Configure your Free Mobile answering machine from the Free messaging application
The mobile operator Free also offers the possibility of managing its voicemail using a mobile application called Visual Voicemail, which can be downloaded from the Google Play Store and the App Store.
This application will logically request a good number of accesses to your mobile data during the installation. Once installed, it will allow you to consult your voicemail messages and also to personalize your welcome announcement or even to personalize your messaging system, as offered by the other Free solutions. This application goes a little further in personalizing your voicemail by allowing you to modify notifications when receiving a new voicemail message. You can also manage call transfers to voicemail if you do not answer, or if you are already online.
This solution replaces the use of the answering machine, because the application emits a notification to each message received in addition to keeping them recorded. Navigation is much easier, because visual unlike the answering machine which is used exclusively with audio.
Whatever solution you choose, you will always be able to consult, personalize and secure your messaging system. The mobile application solution still offers a little more customization options to satisfy the most fussy among us.
Useful information about Free Mobile:
Free Mobile network: what 4G, 3G and 2G speeds for the telephone operator?
Free Mobile network: what is Free phone coverage worth in Spain?
Itopdroid supports you during your steps at Free Mobile:
How to activate Free Mobile call forwarding?
How to configure the APN Free Mobile on my smartphone?
How to configure your Free Mobile answering machine?
How to contact Free Mobile customer service?
How to connect to your Free Mobile customer area and manage your account?
How to recover your RIO Free code?
How to activate your Free SIM card?
How to cancel your Free mobile plan?