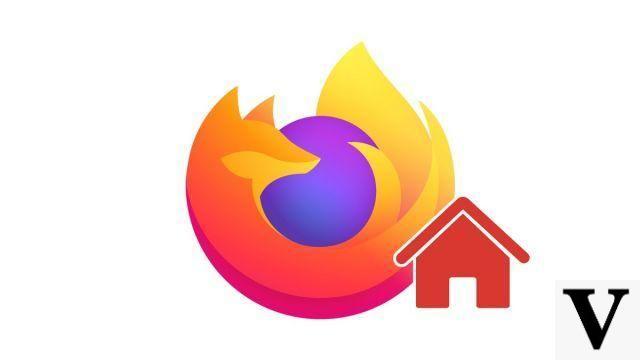 Firefox offers a default home page that is nice and consistent. It displays the most visited sites and key elements concerning our navigation. However, it is possible to customize your home page so that it meets each of our needs!

Find out how to properly configure Mozilla Firefox and how to change its home page with our tutorial.


Change the home page on Firefox
Open the Menu then select Options.


Choose Home in the left panel, then click the drop-down menu to the right of Home page and new windows where it is normally written Firefox home page (default).


You have three options: keep the Firefox home page by default, apply a completely blank page by choosing Empty page.


You can choose to install a web address by selecting Personalized web addresses ....


By opting for Personalized web addresses you can write or copy and paste the desired address in the frame Paste an address ....


You can also select a bookmark as your home page by clicking Bookmark...


Then select the one you want to apply by bringing up the folder choices and selecting the desired bookmark.
Customize the home page on Firefox
Open the Menu then select Options.


Choose Home in the left panel. Go down to Firefox home page content and simply uncheck the items you no longer want to appear on your homepage.
Note:
For clarity, the elements that make up the Firefox home page are listed in the order in which they appear on the page. Example here, so we have unchecked boxes two and three:
Most visited sites
et
Key points
which were previously between the two remaining elements:
Web search
et
News
.
Change Firefox home page in two clicks
Go to the page you want to set as your home page. Select its URL address and drag your cursor while holding down your mouse button until your cursor is on the icon representing the small house that corresponds to Home.


Just click on Yes. Your home page will be changed.
You now know how to change your default home page. To return to the original Firefox home page, simply choose the entry
Default configuration
that appears when a change is made. You will find it at the top of the menu page
Home
.
Find other tutorials to help you configure Mozilla Firefox:
How do I remove a synchronized device from my Firefox account?
How to create and synchronize a Mozilla Firefox account?
How to synchronize its settings on Mozilla Firefox?
How to install a theme on Firefox?
How to update Firefox?
How to switch Firefox to Spanish?
How do I set Firefox as my default browser?
How to remove Yahoo from Firefox?
How to remove Bing from Firefox?
How to change the search engine on Firefox?
How to reset Firefox?
How to activate or deactivate the synchronization of my account on Mozilla Firefox?