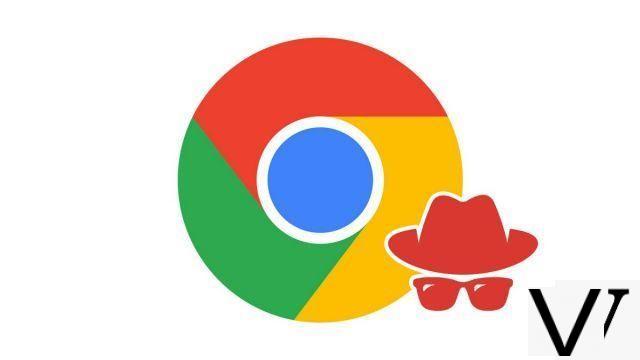 Ideal for going on the web incognito, the private browsing mode of the main browsers including Google Chrome allows you to leave no trace on the data entered and the websites consulted. A useful feature to protect your privacy on Chrome.

Whether in the office or at home, it can be useful to carry out research or to visit sites anonymously, so as not to leave any traces on the computer for example. To do this, the private browsing of Google Chrome is a mode in which the browser does not save the history of the sites visited, the cookies, the passwords as well as the information entered in the forms.

However, this incognito mode does not allow complete anonymity of the user, his online activity being all the same visible on the network, by the Internet service provider and by the sites consulted.


Access private browsing in two ways
For manual access, simply go to the menu, via the icon symbolizing three dots at the top right. Then click on New incognito window to open a new window on the screen.



For faster access, the user can perform the keyboard shortcut Ctrl + Shift + N in Google Chrome to open a new incognito window.


To stop private browsing, click on the window close icon (crosshair) or select the icon " Private navigation " and click on the option "Exit private browsing mode".
Find other tutorials on Google Chrome:
How to delete passwords saved on Google Chrome?
How to delete frequently visited sites on Google Chrome?
How to delete previous entries on Google Chrome?
How to change a password saved on Google Chrome?
How to clear history on Google Chrome?
How to clear the cache on Google Chrome?
How to view saved passwords on Google Chrome?
How to delete cookies on Google Chrome?