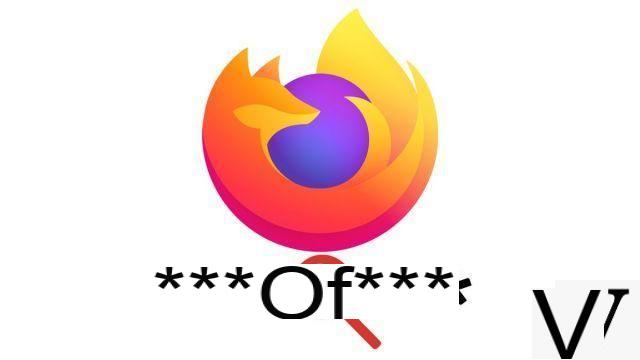 To protect our various accounts on the internet, we have yet to find anything better than passwords. But with use, they accumulate! It is therefore not always easy to retain them all. Among the most important security rules for knowing how to protect your privacy on Mozilla Firefox, it is recommended to change them regularly and make them more complex. The memory of browsers is therefore very practical.

To be able to view and manage our passwords, let's take a look at how to display them in Firefox.


View saved passwords in Firefox
Go to the icon Menu located at the top right of the screen and select Usernames and passwords.



Your different identifiers are displayed in the new window. Click on Show passwords then confirm the operation. To hide them, click on Hide passwords.Notes : In this window you can also delete the registration of one or all of your passwords, but also import them to other browsers.
To secure your accounts, consider
regularly change your passwords
and to create them by following some safety rules. The good idea is to start with a sentence, condense it and add special characters to it. To limit the number of your passwords, you can choose to create variants of your secret code for each site.
Find other tutorials dedicated to protecting your privacy on Mozilla Firefox:
How to activate private browsing mode on Mozilla Firefox?
How do I delete frequently visited sites on Firefox?
How to delete previous entries on Firefox?
How do I change a password saved in Firefox?
How to clear the history on Firefox?
How to clear the cache on Firefox?
How to delete cookies on Firefox?
How to delete passwords saved on Mozilla Firefox?