The new iOS is out, how to install it?
Updating an iPhone (from iPhone 5) to iOS 10 can be done in two different ways. The "Over The Air" update: where everything takes place "wireless" from the smartphone or directly from iTunes, which requires connecting your smartphone to a PC or Mac equipped with iTunes.
For the "Over The Air" update from the iPhone:
+ On the terminal, go to the "Settings" app,
Click "General",
Then "Software update": click on "Download and install" and let yourself be guided.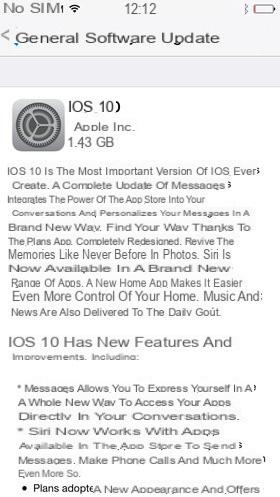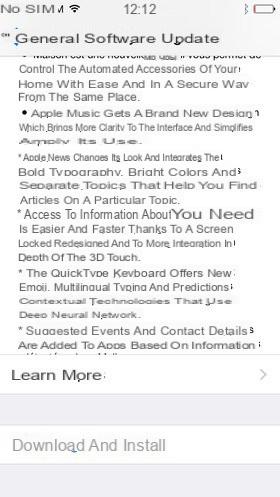 For an update from a computer:
On a machine with the latest version of iTunes, plug in your iPhone then select it and click the "Check for updates" button. Let yourself be guided.
In either case, the process is still relatively long with a few restarts. The good news is that your data is preserved.
Find the rest of our tips for iPhone:

iPhone: back up your data in just a few clicks
iPhone: simply save your contacts
iPhone: save photos easily
iPhone: restart a blocked application
Reselling your iPhone: how to prepare it
Find a lost iPhone in a few clicks
iPhone: create a medical card for emergencies
iOS: uninstall Apple apps
Set up a VPN on an iPhone
iPhone: change store for applications
iPhone: turn off physical activity tracking
iPhone: configure the flash to signal calls and notifications
Restore iPhone easily