More than an online storage service, Google Drive is becoming a backup service for computers, with the launch of a "Backup & Sync" application for Mac and PC. Here is a tutorial.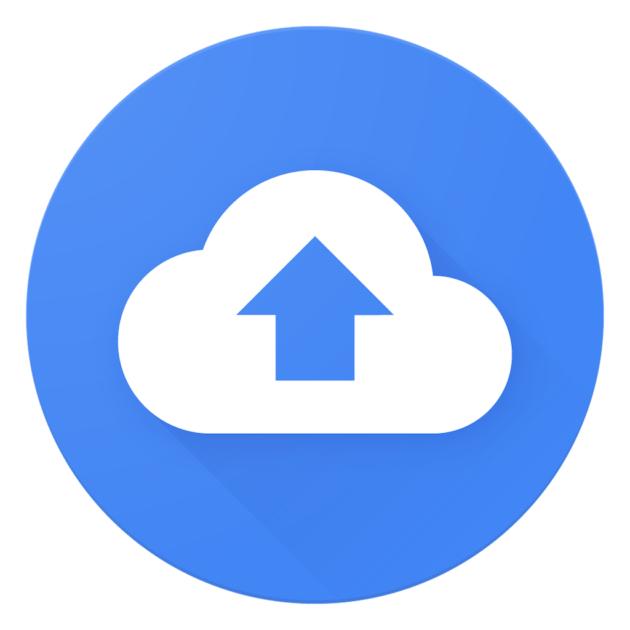 What is Google's Backup and Sync Program?
Google launched in July 2017, a little behind schedule, the "Backup and sync" application for Windows and macOS. It allows you to import photos and files to your Google Drive account, to save them (failure, loss, theft) and to view them from several devices.
As such, it replaces the two existing synchronization applications, one dedicated to photos, the other to files. And unlike the latter, which was limited to the single "Google Drive" folder, like Dropbox, the new application allows you to import any folder on the computer, or even an entire hard drive, like Backblaze or Crashplan.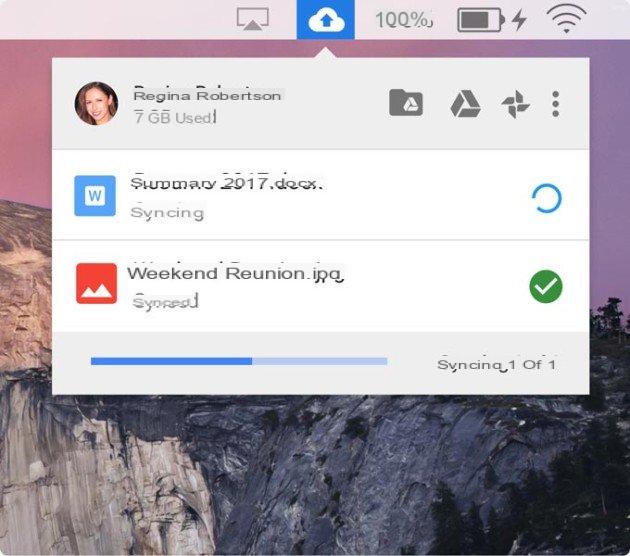 Google Drive plan pricing
Google Drive is thus one of the few services, along with SugarSync, to combine backup and synchronization. Under these conditions we quickly exceed the 15 GB free of a Google account, it is necessary to subscribe to a Google Drive storage plan:
| Volume | Price |
| --- | --- |
| Go 15 | Free |
| Go 100 | € 2 / month |
| 1 To | € 10 / month |
| 2 To | € 20 / month |
| 10 To | € 100 / month |
| 20 To | € 200 / month |
| 30 To | € 300 / month |
Read also
Amazon Drive is killing unlimited storage, here are the alternatives
How to back up your computer to Google Drive?
Here's how to save photos, videos and all kinds of files from your computer to Google's servers:
1. Download and install the "Backup and synchronization" software from the Google Drive website
2. Log into your Google account
3. Select the computer folders to "continuously backup" in Google Drive. The application automatically selects your Desktop, Documents folder, and Pictures folder. You can add other folders or entire volumes. Unfortunately, at the time of writing, it is not possible to exclude subfolders from a folder.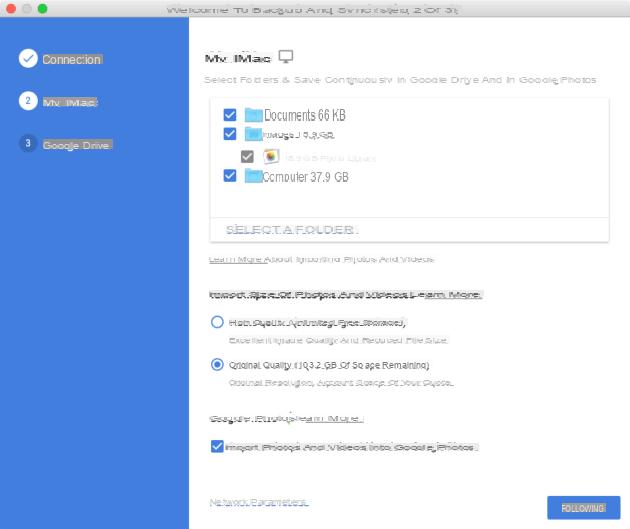 4. Choose how to import your photos: by default, your photo library is imported to Google Drive, but not to Google Photos. You can check the corresponding box if you wish, and choose whether your photos are imported in their original quality, in which case space is deducted from your plan, or if you want to recompress them and benefit from unlimited free storage. .
5. Click "Network Settings" if you want to limit the speed at which files are imported. We recommend that ADSL subscribers limit the upstream speed to 80% of their maximum speed, so as not to saturate the connection. Be careful with conversions: 1 Mb / s is equal to 125 kb / s, and not to 1000 kb / s (1 byte contains 8 bits).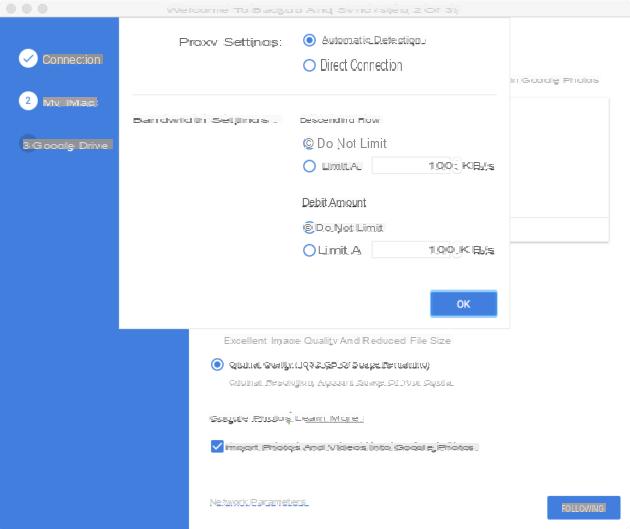 6. Choose if you want to sync the My Drive folder. This still has the advantage of making it possible to sync the same folder across multiple devices. Indeed, it is unfortunately impossible to link the "Documents" folder of your fixed computer to the "Documents" folder of your laptop computer, as proposed by iCloud or SugarSync.
7. Click on "Start". The application resides in the taskbar. It allows you to view the progress of imports, the storage space used, and to open the Google Drive folder on the computer, Google Drive on the web or Google Photos on the web.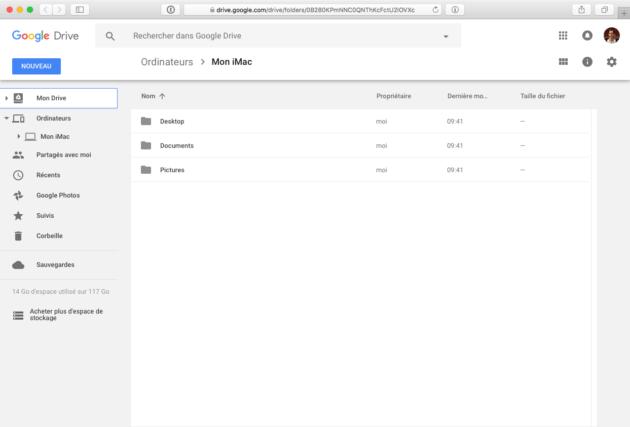 After a few hours or a few days, depending on the amount of data to be saved and the transmission speed of your Internet connection, your data will be accessible from any device, through the new "Computers" sub-folders of Google applications. Drive on the web, on smartphones and tablets.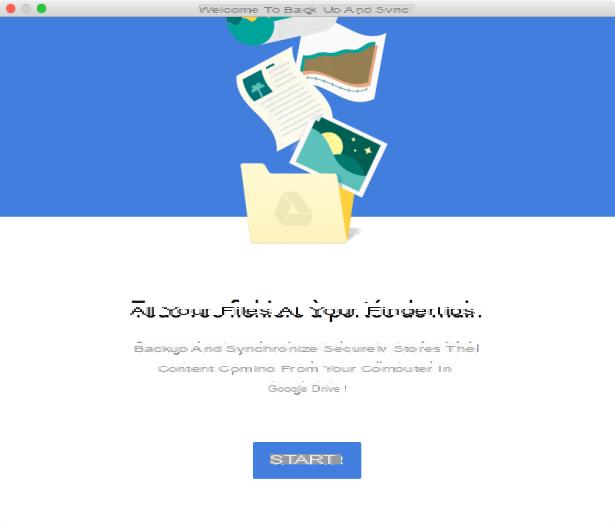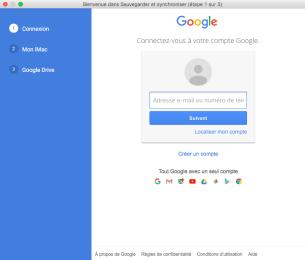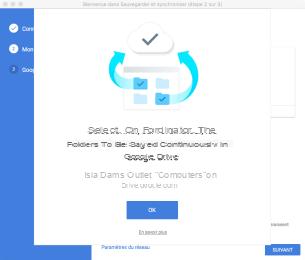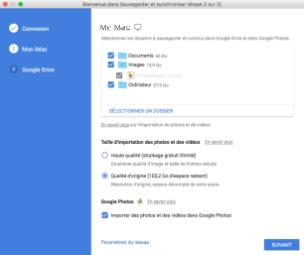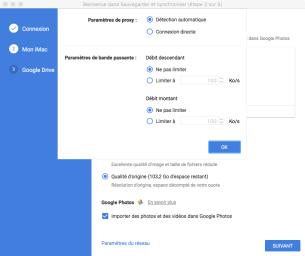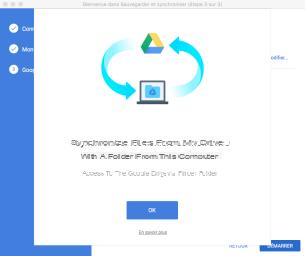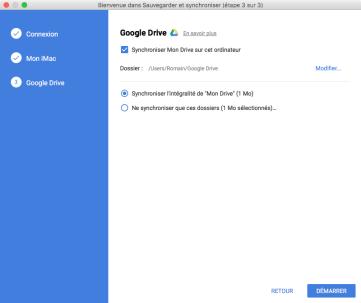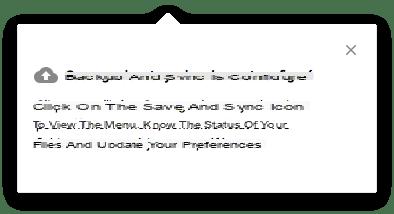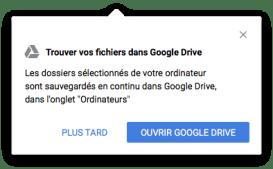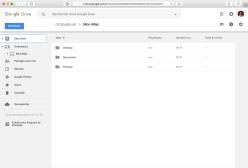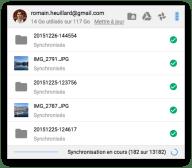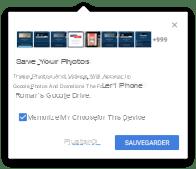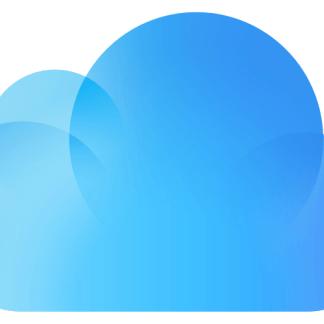 Apple iCloud now cheaper than Google Drive, who would have believed?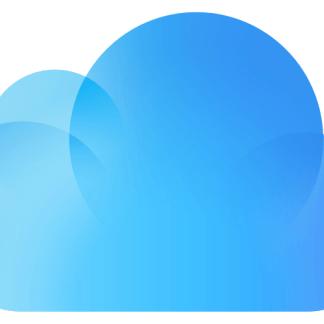 Apple has long taken advantage of the exclusive native iCloud integration with iOS and macOS to charge high prices. Many users were willing to pay much more for the convenience of the service ...