Internet Explorer will definitely die in June 2022. If for a few years, Microsoft has done everything to remove the august browser, the last nail in its coffin will be planted next year with the end of support. The last resistance fighters are encouraged to go to Edge.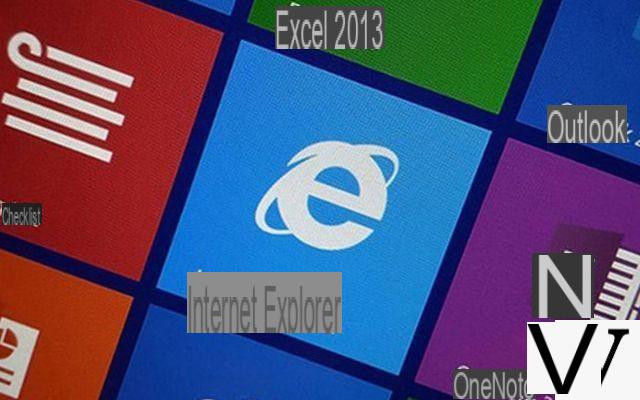 Internet Explorer has been pushed towards the exit for many years already, but this time, its final end has been recorded. Microsoft has indeed announced that it will withdraw the Internet Explorer application from Windows 10 and stop its support on June 15, 2022.
At the beginning scheduled to stop in August 2021, the software is entitled to one year of rab in order to give time to the last diehards to make up for themselves. The Redmond firm is publishing a blog post today saying Microsoft Edge is the future. From August 17, 2021, Microsoft 365 applications will no longer be compatible with the browser.
Today, Edge is installed on all Windows 10 PCs and offered by default to users. However, we still find Internet Explorer 11, well hidden and findable thanks to the search bar. When you open it, you are assailed by a pop-up urging you to use Edge and if you ignore it, a tab automatically opens on Microsoft's site extolling the merits of the new browser.
Internet Explorer is in its final year
Launched in 1995, Internet Explorer was one of the first browsers in the history of the net public. During the 2000s, the appearance of new competitors, such as Google Chrome or Firefox, made it completely out of date. Internet Explorer was often mocked for its slowness.
Read also - Edge would have seduced 600 million users according to Microsoft
In 2015, Microsoft has decided to start on new bases with Edge, installed by default on Windows 10. This Edge then evolved into a Chromium version in 2020, removing the previous iteration. During this time, Internet Explorer has always existed.
2022 will mark its final end, but it has been a long time since IE was retired, with many sites now more compatible. Today, Internet Explorer no longer represents that 0,71% of the market share browsers around the world. A number which should drop to 0 in the future.