We mentioned it a fortnight ago, the new version of Facebook Messenger brings some important changes to the application of Mark Zuckerberg's social networks. On the program, a revised design and a dark history of phone number. What to think of it?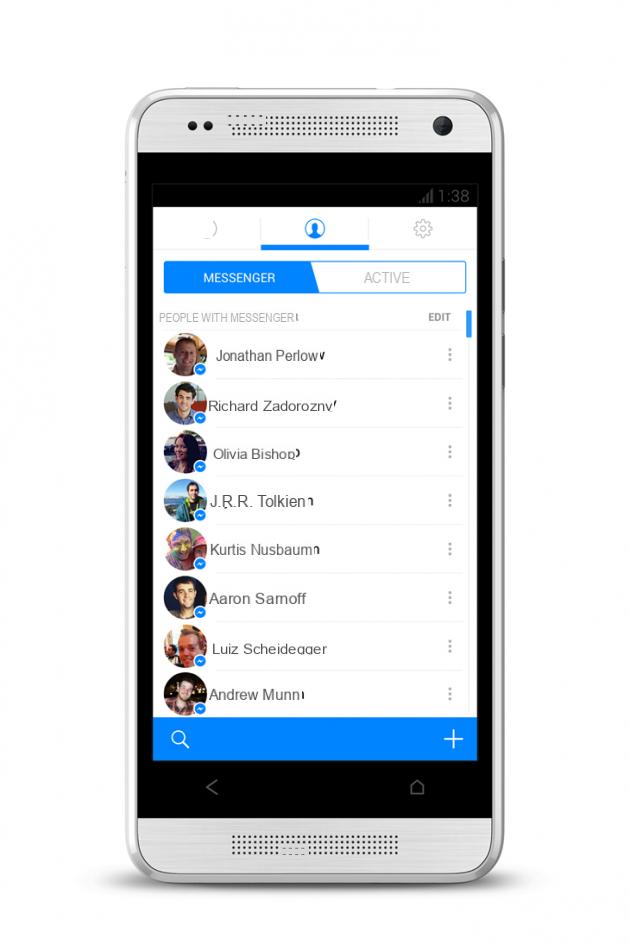 From the outset, the remark is obvious: the design for which Facebook has opted is strangely reminiscent of the latest version of iOS. To its credit, a cleaner and more airy interface, with messages displayed in the form of bright blue bubbles for your messages, and grayed out for those of your interlocutor, all on a white background. Small reserve all the same, it does not hurt a lot of white to display… It will be necessary to see, for the big users of the service, if it does not show itself too greedy in battery on smartphones and tablets having AMOLED screens. Also note that the Facebook team promises an improvement in terms of speed of up to + 30%.
Small novelty in the personalization of the service, the possibility of choosing the sound assigned to the notifications. If you are tired of Messenger's default little "plop", you can, in the Application Settings> Notifications, go dig into the ringtone bank of your smartphone. To do this, simply check "Use system sound", then choose from the different ringtones offered in the pop-up that will open.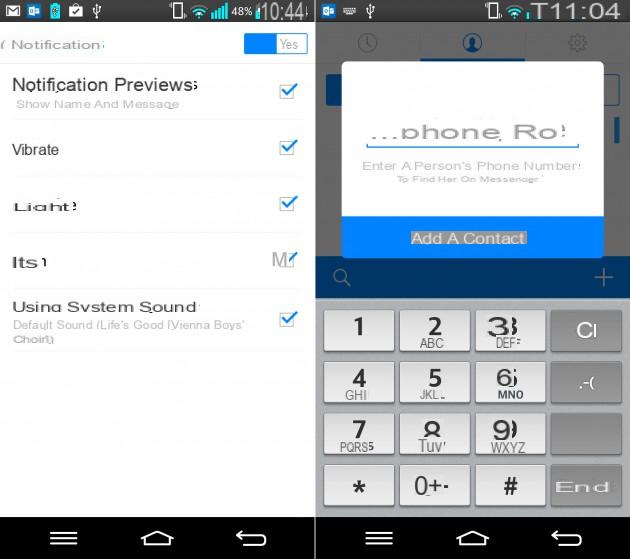 Phone numbers in Facebook ...
After the update, the Facebook Messenger app asks you a question that will certainly leave more than one on the shelf: do you want to add your phone number to your Messenger app? Distrust or not, you have the choice at the first connection: indicate your mobile number or skip the step. Do not be mistaken, however, because in case of regret, it is unlikely that a going back is possible ... However, if you have chosen not to communicate your data to Facebook, it is always possible for you to do so later. , and this to make it easier for those who would like to contact you via Facebook Messenger using your phone number. Quite frankly, the question of Facebook's intrusion into your privacy is not at issue, the social network asking you on certain occasions for your phone number to verify your identity (especially when connecting from abroad). However, the problem raised is parallel: a person registered on Facebook can find you on Messenger by entering your phone number, even if you are not friends on the social network. In fact, if you have chosen a nickname that cannot be found, you will no longer be able to go unnoticed by anyone who has your phone number ... Be careful with your confidentiality settings. The same goes for your profile picture!
Increasingly close to an alternative messaging service to the usual SMS / MMS sending applications, Facebook Messenger is tending to approach a WhatsApp type application, by opening up communication via its application to an ever-increasing number of people. mobile users. As such, it should be remembered that its competitors WhatsApp or Snapchat are recording significant growth, and that as such, Facebook has tried to buy said Snapchat for an amount of three billion dollars.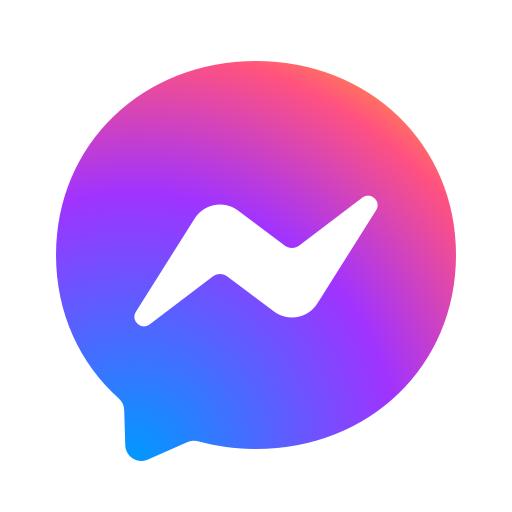 Messenger
Download Messenger Free APK
Also at Facebook, note that a minor update is also available since yesterday on the Android application. While bug fixes have been made and reminders for TV episodes have been added to participating pages in the US, it is possible, wherever the user is located, to access their privacy settings by clicking on the padlock that appears next to his name (gesture to the right to display the gray navigation bar). Likewise on Facebook Home, Flickr, Instagram, Pinterest and Tumblr photos and publications make their entry on the lock screen of interested parties.