After more than 500 million phone numbers have been compromised by one of its databases, Facebook explains this controversy and tries to reassure its users.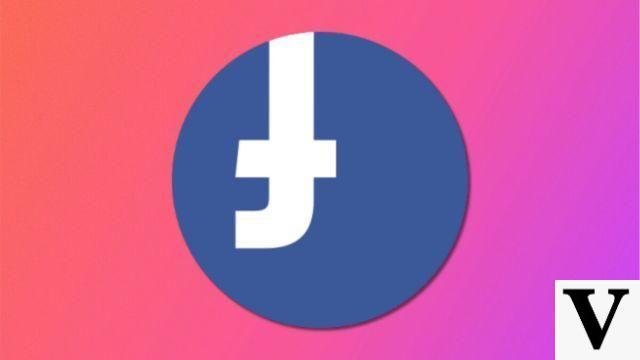 Facebook logo upside down
533 million phone numbers compromised due to a security breach on Facebook. This is the great information that marked the start of the week in the digital sector. In this regard, the firm founded by Mark Zuckerberg has issued a press release to explain this case.
First of all, let us remember that this is a serious matter. The case in question affects Spain in particular - around 20 million numbers affected in the country. That is why it is important to verify if your data has been exposed. If this is the case, it is important to take the necessary steps to remedy it.
To learn more
How to (permanently) delete your Facebook and Instagram accounts?
If your name appears on this list, you may become the target of fraudulent text messages and abusive sales canvassing. To protect yourself from it, changing your phone number while keeping your mobile plan can be a good solution. Worse, some users could be victims of SIM swapping. A technique used by hackers to impersonate a person and access their sensitive personal data.
You will understand, it was therefore important for Facebook to explain its version of the facts.
Not piracy, but scraping
"It is important to understand that malicious actors obtained this data not by hacking our systems, but by extracting them from our platform before September 2019," read the press release from the web giant.
Facebook thus evokes a method of scraping. The verb "scrap" in English literally means "to scratch". In this context, the term scraping rather designates a technique allowing to extract large quantities of information from a website automatically thanks to computer programs designed for that.
This is another example of the enduring and antagonistic relationship that tech companies have with fraudsters who intentionally violate platform policies […]. Thanks to the measures we have taken, we are confident that the specific problem that allowed them to extract this data in 2019 no longer exists.
A Facebook function questioned
The firm focuses on the tool at the origin of this leak. She believes that malicious hackers have recovered the phone numbers from an option to import contacts on the social network Facebook. "This feature was designed to help people easily find their friends with whom to connect on our services using their contact lists," says the company.
The latter promises that the offending software was updated as soon as the flaw was spotted, in September 2019. However, thanks to the flaw, the fraudsters "were able to query a set of user profiles and '' Obtain a limited set of information from the public profiles of these users. This information did not include financial information, health information or passwords ".
To learn more
How to secure your smartphone, tablet or PC? The ultimate guide!
A somewhat meager consolation and which will undoubtedly not restore the image of Facebook regularly pointed out for its management of the personal data of its users. Witness the controversy around WhatsApp.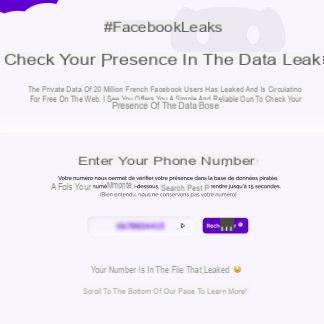 Facebook Leaks: Here are the two tools to check if your number is in the wild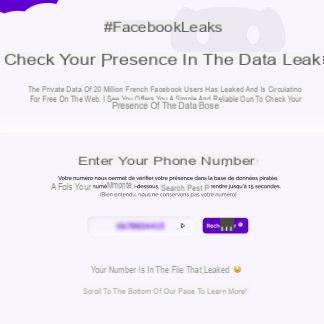 Almost 20 million Spanish numbers are among the affected Facebook users. We offer two tools to check the presence of your number as well as some advice if your number is in the…