Updating firmware can breathe new life into a component or peripheral. Here are some tips for finding and installing them safely.
How to find Firmware?
Firmware is firmware embedded in the computer hardware essential for their operation. A sort of operating system specific to each component or peripheral (optical drive, graphics card, processor, SSD drive, printer, digital camera, etc.). Updating their firmware can correct a major technical, compatibility or operating problem, improve performance, or even bring new features.
Manufacturers regularly offer new firmware that they make available on their website, but it is not always easy to find them there. You can also find them on specialized sites like Itopdroid which list them by type of product and brand.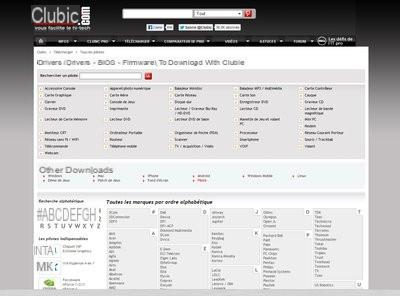 Beforehand, it is necessary to note the model and the exact reference of the material, as well as the version of its firmware. If you can't find it, the easiest solution is to go to a site such as TousLesDrivers and download the little Ma-Config utility: this allows you to detect all the components and peripherals of your machine and display in particular their serial number and the reference of their firmware.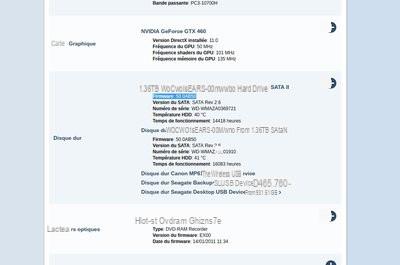 Installation
The installation procedure depends on the type of components and peripherals. Each manufacturer uses different, more or less complex methods to flash firmware. In the case of an external hard drive, for example, go to the manufacturer's website and click on the "Assistance" menu then "Download". Enter the model name or its serial number in the search field and validate.
Once you have found the correct model, click on the download link to save the firmware. It is generally an archive containing an "iso" or "exe" file, as in our example. Launch the executable and follow the instructions that appear to update your equipment.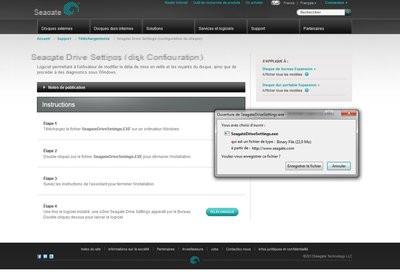 What are the risks ?
Installing firmware is not trivial. It is imperative that there is no interruption during the installation procedure and that there is no power cut. If you delete a firmware from a device without being able to replace it with a new version, the device will no longer be able to function. It is therefore better to be extra careful and possibly contact an after-sales service in case of doubt.
Conclusion
Before updating the firmware of devices containing data (hard drives, SSDs, MP3 players, smartphones, etc.), always remember to make a backup beforehand to avoid losing them in the event of a problem.
You might also be interested in
Why is it so hard to get new video games?
Urban legends, preconceived ideas, untruths ... this new web series unties truth from falsehood in the high-tech world with sometimes crazy theories




Plus de détails


Take charge of the smartphones of tomorrow
In the world of smartphones, it's not always easy to make the right choice. However, if there is one brand that is doing well, it is HTC!

Plus de détails

A colorful selection
we have selected among the hi-tech novelties a speaker kit and a smartphone whose colors will not go unnoticed.

Plus de détails