Already a partner of various Internet players such as Allocine, Pagesjaunes, Lequipe or MAPPY, SFR has decided to join forces with six new brands - Windows Live, Dailymotion, YouTube, eBay, Myspace and Google (Maps) - to offer new services to its customers via an offer called "best of web".
Accessible from the operator's Vodafone Live portal, some of these services are Java software (Windows Live by Miyowa / eBay Mobile / Dailymotion Mobile) or most of the web services adapted to small mobile screens. Announced by Frank Esser, CEO of SFR, the latter aims to "launch a new world on mobile, a web 2.0 world". To achieve this, SFR intends to capitalize on its 4 million active customers per month who access the operator's mobile portal, on the 14 million terminals equipped for mobile multimedia and finally on the 3,5 million 3G customers.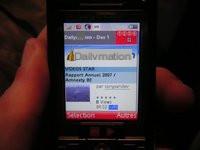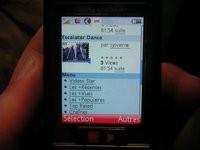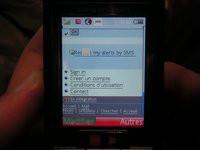 "Dailymotion Mobile"
In the category of new video content, Dailymotion and YouTube will be available on Vodafone Live, Dailymotion having signed a 6-month exclusivity with SFR but will not be accessible until August 22. Conversely, YouTube has not signed an exclusivity and is accessible as of today. On the other hand, the two services will not offer their entire video catalog but rather a selection of "a few thousand of them" as reported by Didier Rappaport, the co-founder of Dailymotion who plans to use the content of his best contributors. web to offer them on mobile.

In this regard, it took two months of development to launch Dailymotion Mobile via a Java application that allows you to send your own videos via the phone. By the end of the year, a rich media application will be available and which will be more like web browsing than a portable browsing tool. In addition, it will be possible to send videos more quickly, to read the content of other mobile users or to send comments.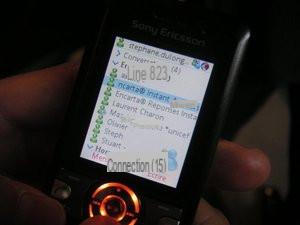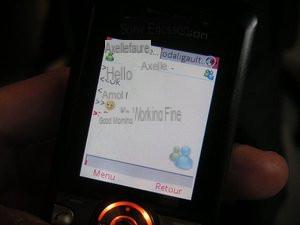 « Windows Live Messenger »
Windows Live Messenger is also available from SFR, having already been available from Bouygues Telecom and Orange for some time. Free until November, the service will then be offered at an unlimited price of 4 euros per month for the first 50 users of the offer. Apart from this option, sending an instant message will be billed at the price of a text message and included in the SMS / MMS packages. With 000 messaging users at Bouygues Telecom, Microsoft therefore intends to significantly increase its number of mobile customers through SFR.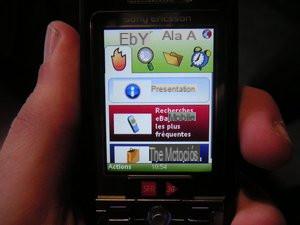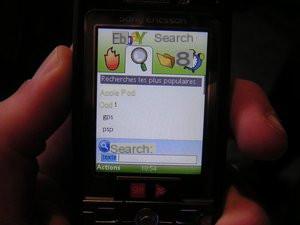 « eBay en version mobile »
In the category of other services available exclusively (for 1 month - until the end of August), SFR is now offering access to a mobile version of the eBay auction portal. Access to the service is free (excluding connection costs) and allows you to access auctions, search for products, select items or bid. In the same vein, Google Maps will be available on July 17 for download via java software to access digital routes and maps.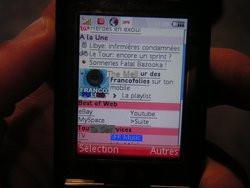 New Vodafone Live portal Finally, the most atypical offer available today is that of the Myspace social network accessible in mobile version on the SFR networks. This indeed allows access to all Myspace messages, but also to videos or music and instant messaging, but has the particularity of being chargeable. It will take 3 euros per month or 0,5 euros per day to access it ... even though the classic version of the website is obviously free. Asked about the subject, Marc Mayor, CEO of Myspace France, said that this economic model has worked very well in the United States because it brings added value. Likewise, if the princinpal website is financed by advertising, this is not (yet) the case for its mobile version, which explains why the choice of paying was made. It should be noted in passing that it is indeed SFR which invoices the customer directly.

Regarding the economic model proposed by the six new SFR web partners, Jean-Marc Tassetto, General Public and Marketing CEO of SFR, specifies that a sharing of advertising revenues will be relevant, as well as a model based on the subscription in addition to the longer-term advertising. Finally, the creation of "SFR Régie", to market and manage the operator's mobile advertising spaces, is being set up in order in particular to amortize the development costs of the Vodafone Live portal. "We have created a team for mobile marketing and the development of the mobile advertising market. the turnover of this sector of activity will undoubtedly remain marginal in the next three or four years, but it is important to develop it, "he adds.

To access these new services, SFR will revamp its DATA package offer associated with unlimited connection to the Vodafone Live portal from August 22. SFR will then offer a 2 MB DATA session for the act for 0,5 euros or two "Vodafone Live + unlimited emails" packages with 5 MB or 25 MB of additional DATA data for respectively 5 euros and 9,90 euros per month . Finally, to quickly recruit new subscribers, a "Pass Surf 2.0" package will be offered to the first 50 subscribers and which will allow unlimited surfing on Vodafone Live, unlimited receiving and sending of emails. unlimited access to all "best of web" services. For 000 euros per month, it will therefore be possible, among other things, to watch YouTube or Dailymotion videos, or even to feed his Myspace blog without worrying about his exchanged DATA data. This last package also includes 9,90 MB of additional DATA data for the "off-portal".