Mark Zuckerberg's social network officially launched this Wednesday, February 24, its "Reactions", a new feature to share your mood. A slightly more complete means of expression than the very limited "I like".
Now, Facebook members can specify their state of mind regarding a publication on the social network. By hovering the mouse over the "Like" button, Internet users will see several icons appear indicating their mood. Gradually, the mobile versions of the social network will offer an update to activate the function, it will be enough to keep pressed on the icon representing the famous thumb to unfold a list of five reactions.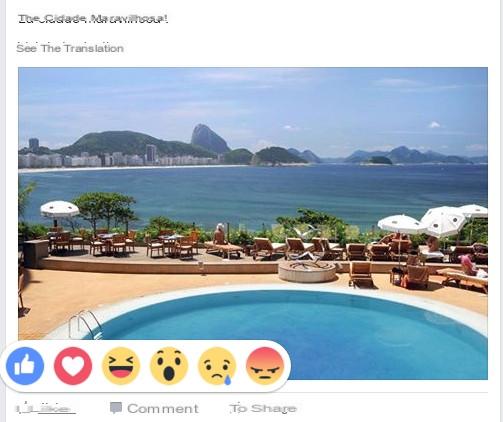 They can thus associate their "like" with a heart ("J'adore") or with smileys. One laughs ("Haha"), the other is taken aback ("Wow"), the next one cries ("Sad"), while the last is angry ("Grrr"). These various moods have been scrupulously determined by a study, which sought to find out which ones internet users would most like to share.

Sharing your mood on Facebook is nothing new. Until now, the social network allowed to comment on its status by selecting a state of mind from a list of several proposals, such as "I feel wonderful", "delighted", among others.


Download Facebook for Android
Download Facebook for iOS