If you want to start posting content online, one of the most important things to consider is to make this content interesting and interactive. Readers will certainly be more "attracted" by your products and by the "digital" content published (ebook, catalog, brochure, flyer, magazine, etc. ..). A fun and interactive way to promote your services or products is that of the FlipBook, that is, browsable file online. The flipbook it is a perfect platform to connect with your readers, improving their experience of reading your content. But what exactly is a FlipBook and how you can implement one for yours digital content?
A FlipBook can be created from various files and documents, including Office documents. PDF, which is the most common file format used to represent digital content, is commonly used to create and share many types of documents, including eBooks and other reading material. In this article, we'll look at just how create Flipbooks from PDF for free and directly online.
What is a Flipbook (or Flip Book)?
A FlipBook is one interactive platform which allows you to publish digital content and read it as if it were a real book (complete with a "flip" effect). Flipbook readers typically turn pages virtually on the screen, mimicking the action of physically turning pages into a book. There are many benefits to using this format, including cross-platform accessibility, improved virtualization, convenience, and intuitive navigation. The beautiful design and the ability to include objects such as animations, background sounds and characters help your readers get more out of your content and be "attracted" to your products advertised in the flipbook.
How to Create Flipbooks from PDF for Free
Actually we have already written a detailed guide on how to convert PDF to Flipbook for its online reading as if it were a book. Below we will deepen the topic by reporting a service totally Free that allows create flipbook from PDF directly ONLINE without having to download and install any software.
The service is called FlipbookPDF.net, accessible at the following url: https://www.flipbookpdf.net
When you open the site you will immediately see a form where you can upload your PDF and convert it into a Flipbook by clicking on CONVERT NOW. Nothing simpler !!

After clicking on CONVERT NOW you will have to wait for the conversion process. At the end, a page with two links will appear:
Link del Flipbook: by clicking on it you will immediately see your sfogliable file online and you can use this link to share and promote your flipbook how and where you want
Link ofarea in ADMIN where you can customize the Flipbook

Below you will also notice a button "DOWNLOAD"Which allows you to download the flipbook to your computer, should you then want to upload it to your website.
The area of ADMIN it is very useful for customizing the flipbook and, as you can see from the image below, it allows you to change the title of the flipbook, add a description, insert a logo (complete url), decide whether or not to show the Download button and set the format of the Flipbook (standard PDF A4, or format A5 used for example for brochures).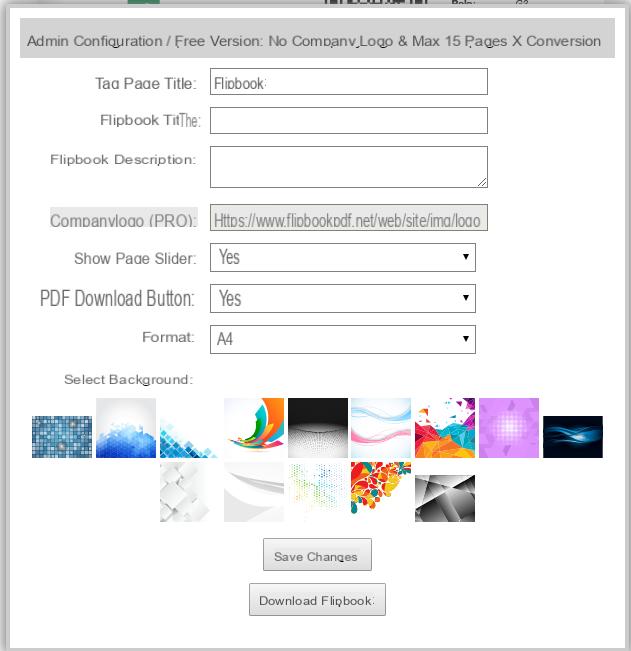 This service can be used in its FREE version (completely FREE), but if you want more functions we recommend that you register for the version PREMIUM which costs only € 29.90 per year but allows you to manage UNLIMITED flipbooks, of any size and weight.
Here is a video tutorial of this service: Online PDF to Flipbook Converter
How to edit PDF before conversion
Before creating the Browsable PDF, if you want to make changes to the catalog / magazine, you can make use of a software such as PDFelement which is able to edit text / images and every part of the PDF. This program can be used for everything from PDF conversion, to editing and creating documents. Users can convert PDF files to Microsoft Office documents, images, eBooks and HTML files and also create PDF files from these file types. PDFelement also allows you to merge different PDF files and extract and insert pages to and from PDF files while creating or editing files. It also features OCR technology to help you edit scanned copies of PDF files.
Before converting the PDF to a flipbook you can then try to use PDFelement to make any corrections or changes to the PDF, so that the browsable file created is just as you want!
You can download PDFelement for PC or macOS from the links below:


Guide: how to edit a PDF with PDFelement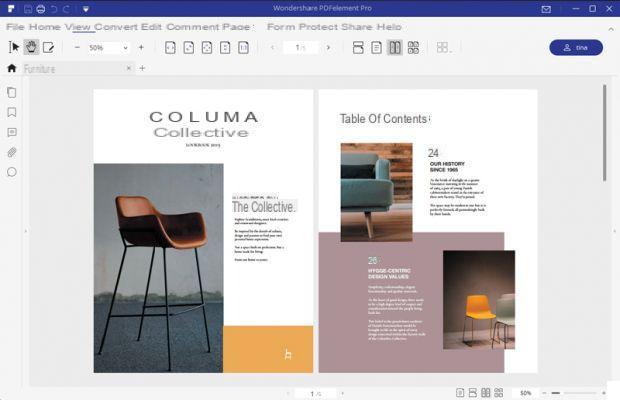 PDFelement allows you to edit and remove annotations, bates numbers, hyperlinks, watermarks, bookmarks and other elements that could reduce the quality of the finished document. You can also use it to edit headers and footers and remove editing restrictions, digital signatures and redactions that have been placed as a security measure on the original PDF documents.
Create Flipbook from PDF for free -