Are you looking for an easy way to create EDITABLE PDFs (i.e. fillable) directly in PDF format? If you search online you will find solutions that allow you to create editable pdfs starting first from a Word document (or similar formats) and then converting them to PDF… but in this way you risk compromising the original layout of the document. Here instead we show how to create editable PDFs in a few minutes thanks to the program PDFelement, One of the best PDF programs currently on the market.
It is a complete and professional tool that allows you to create editable PDFs (fillable PDF forms) in a really simple and intuitive way. You can create Editable PDFs starting from ready-made "templates" or create a PDF form from scratch by customizing it with the text fields and buttons you want.
First download and install PDFelement on your computer (PC or Mac):


Besides the great functionality of creating editable PDFs, PDFelement also gives you the ability to edit and convert any PDF document. You will be able to add, delete and edit text, images and pages in PDF format, annotate your PDFs with a wide variety of marking tools, convert PDFs to Word, Excel, PPT, text and many other formats.
Returning to the subject of our article, let's see now how to create editable PDFs with PDFelement. There are only three steps to follow:
Step 1. Create PDF from a ready-made template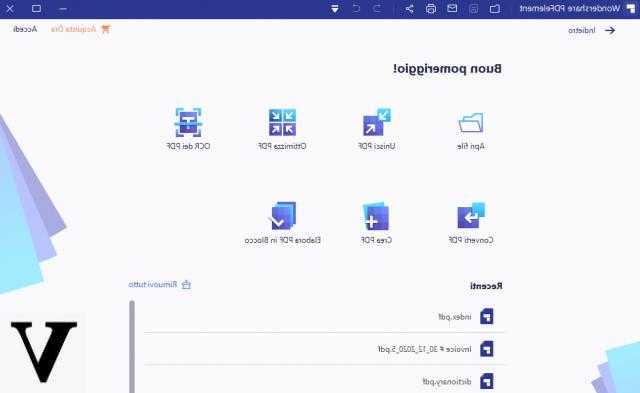 To save time and energy and avoid creating an editable PDF from scratch, we recommend using a "PDF template" that is a PDF document that is close to what we want to create and that we can customize with PDFelement. On this site you will find many editable PDF templates to choose from (eg commercial invoice, proforma invoice, complaint form, self-certification, etc ...).
Once you have saved the PDF to start on your computer, from the program's initial screen click on the "Create PDF"And select the PDF to upload it.
Alternatively, you can start creating an editable PDF from scratch by clicking on "File> New" at the top
Step 2. Crea PDF editabile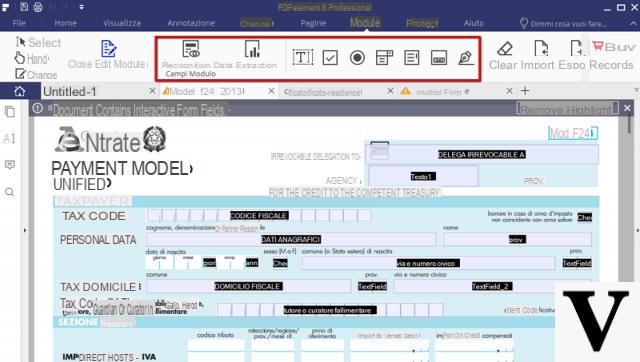 Click on the section "FORMS"To view all the tools you need. By clicking on "Modify Form"You will be able to create a fillable form in the PDF. Choose the form element to insert or edit and apply it to the part of the PDF page you want. For each field or check box entered you can change size, color, style, etc ...
Step 3. Add Text to Editable PDF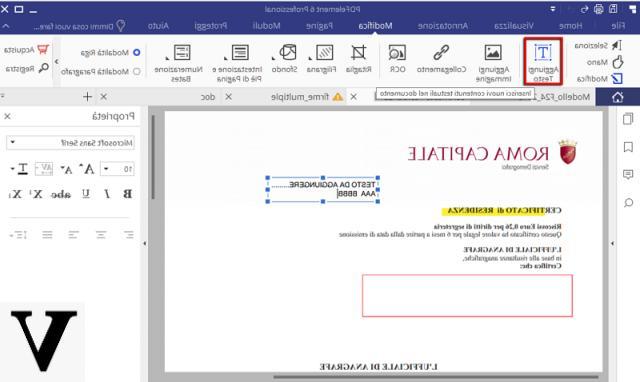 To insert the text in the PDF go to the section "Modification"And click on" Add Text ". Then with the mouse click on the part of the PDF where to insert the text and type what interests you.
Once the PDF is completed you can save it by clicking at the top on FILE -> SAVE AS ... The PDF saved on your computer once opened will have all the fields of the form editable, and you can then send it and share it with whoever you want.
How to Create Editable PDF -