Many people rely on Google to find an effective way to convert their files PDF in URL-accessible HTML documents. After all, this is the best way to share any PDF document with others: by posting it online, just send a link to make it accessible to everyone. Below we want to point out who the two are for us best ways to transform or convert PDF to URL, getting a link with which anyone can access the contents of the PDF document directly online.
The two methods we will discuss in this article are as follows:
Method # 1. Convert PDF to URL with FlipbookPDF.net
Method # 2. Convert PDF to Link with PDFelement
Convert PDF to URL with FlipbookPDF.net
Do you want to make your PDF document, catalog or magazine easily accessible online to anyone? Well then the following method will surely be what you are looking for because it allows you to turn the PDF into an online browsable file. That's right! Your PDF can be automatically converted and uploaded online for online viewing from any browser and any device. In addition, the user who accesses the file via link will be able to "browse" your PDF as if he were in front of a real paper document. Here are two examples of browsable PDFs created with FlipbookPDF.net. (Click on the image to open the PDF and view it)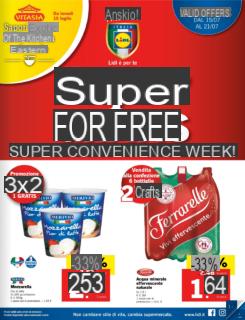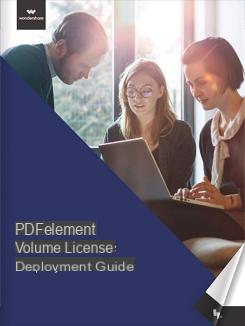 To create a similar thing from your PDFs, here are the simple steps to follow:
Step 1. Access the FlipbookPDF.net website (https://flipbookpdf.net/it/)
Step 2. Click on the CHOOSE FILE button and select the PDF to convert
Step 3. Click on CONVERTED

Immediately after the conversion, the system will show you two links: the first is yours flipbook flipbook and the second is the area link ADMIN from which you can make some changes such as changing the logo, changing the background or changing the aspect ratio of the book.

Done, your PDF will now be easily shareable via link. Copy that link in your emails or Facebook / Twitter posts and show your documents to anyone who wants!
You will also be able to enter the Browsable PDF even on your website or social page, by simply pasting a code generated automatically by the system. Here is an example of what you will see:

Convert PDF to Link with PDFelement
Step 1. Import PDF to convert to URL
PDFelement is a program designed to edit and convert PDFs. With this program you will be able to convert PDF to HTML pages, pages that you can upload to your website to make the PDF accessible online via URL.
First download and install PDFelement on your PC or MacOS from the following links:


Open the PDF file you want to convert by clicking "Open file ... " on the Home tab. Once the file is open in the program, click on the "Modification"In the upper left corner to enable edit mode if you want to change or edit the content first. You can edit the document before converting it. There are options to add or edit text and insert images as well.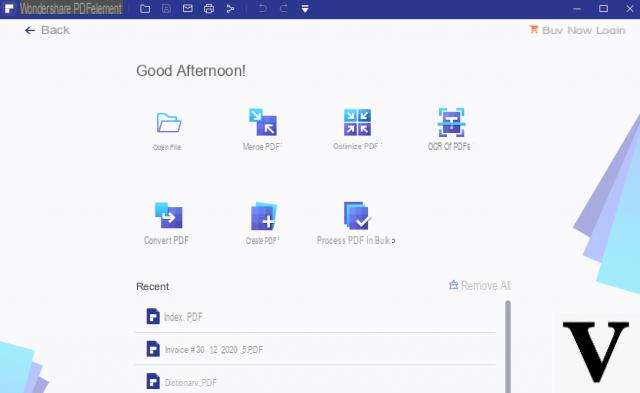 Step 2: Converti PDF in URL
When you are ready to convert the file, click on the "HTML" icon in the "Converted". A window with various options will appear.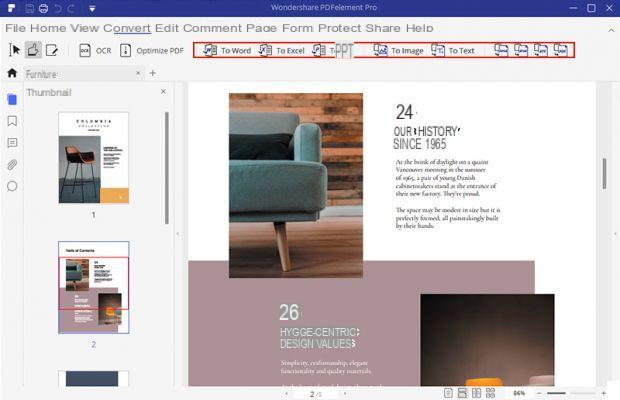 Step 3. PDF to HTML conversion settings
In the window that opens you will see some advanced settings that you can apply to the document. When all changes are complete, click "Save"And wait for the program to complete the conversion process. The PDF file converted to URL will be located in the output folder. Now that your PDF has been converted to HTML format, you can easily add it to your website and share it via a simple link (URL)
Convert PDF to URL (Link accessible online) -