Summary
Configure your iPad
Configure your Android tablet
Configure your Windows tablet
Shelves are always in demand under the Christmas tree, and you might be planning to buy one for your children or those close to you. You can turn to specific models, offer them a tablet "for the grown-ups" or opt for a family tablet shared in the house. In all cases, precautions are necessary to regulate the use and the applications available, or to avoid unpleasant surprises on the part of children eager for "freemium" games. We tell you everything to prepare your gift and accompany your children in its use.
In a few years, the tablet has imposed itself, despite a recent downturn in sales in a significant number of households. And if you have kids, chances are it has passed through their hands before. We will not go over the relevance of this choice: we have already discussed it with psychologist Serge Tisseron. The keys are moderation of use, support, and respect for infancy, where exposure to screens can be harmful.
Without wanting to put a tablet in the hands of your children to occupy them, we can consider it from the angle of the family object that we are going to circulate in the home, or as a gift that we are going to give to a child from 7 to 10 years old. Remember: at that age, you were probably not far from a joystick or a mouse, which you had managed to get your parents to buy because "it could also help you with homework"!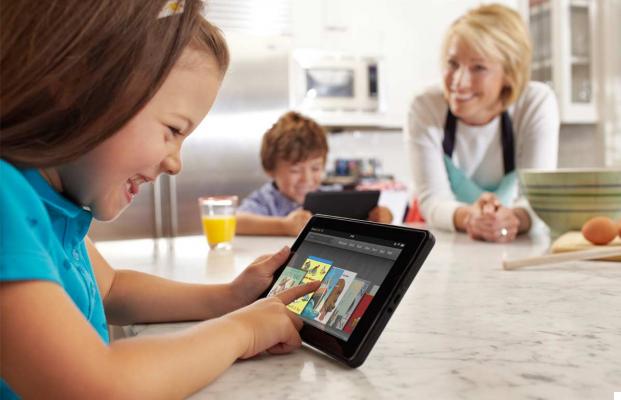 The purchase of a tablet for family use nevertheless requires to respect a certain number of rules, and to monitor the use made of it by your children in particular. The possibilities of filtering and control vary according to the systems: the iPad is not housed in the same boat as Android or Windows 8 / RT, and manufacturers do not hesitate to offer their own applications to complete the basic functionalities. . Some are limited to blocking apps or content, others allow you to impose time limits, switch to a "special children" environment or even create several accounts.


A tablet for your children: what for?
Play
The uses of a tablet by children obviously include games, which we immediately think of. And there is good ... and less good. Publishers are aware of the addictive side of mobile devices, and in the case of games, some are doing everything to keep children (and adults!) Captive, but also to extract money from parents. We explain below how to remedy what can quickly become a big problem, if your offspring are addicted to Candy Crush and others.
Fortunately, not all games are in-app machines: if you go for an Android tablet or iPad, you can't miss Monument Valley, UsTwo games' 3D isometric gem.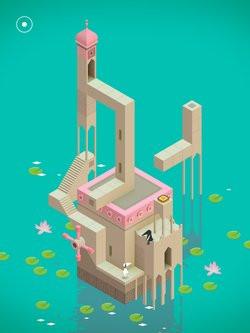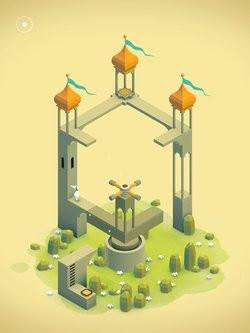 Thought to be accessible to all players, this optical illusion-based puzzle is perfect for playing with your child: the puzzles are complex enough to make them think without putting them off, and the game mechanics are based on the manipulation of the decor in the manner of a wooden game. Only one in-app purchase is available: the purchase of additional levels. The game already pays off, but the investment is worth it!

In the puzzle genre, and to add a bit of math review, we like Threes, or its often free copy, 2048. Both games are based on the same principle: get the highest score possible by associating boxes marked with a number (2 + 2 = 4, 4 + 4 = 8 and so on), without being blocked. Threes introduces a variant that its "emulator" has not integrated: you can only associate multiples of 3, so you have to start by making a 3 by associating a 2 and a 1! And the game has more personality, with animated boxes and an original sound environment.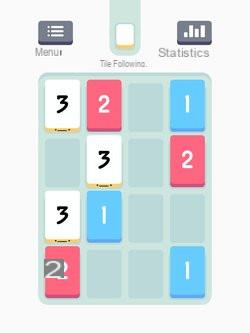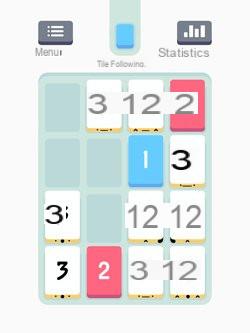 For rather young children, the games of the publisher Toca Boca are very popular: Toca Hair Salon, Toca Kitchen or even Toca Labs are "virtual toys", which have no purpose, a bit the equivalent. digital game of the dinette or the hairdresser. Some, like Toca Kitchen, have a free trial, most of which are sold for around 2,99 euros. In all cases, we find the same very playful style and its characters to feed or comb, and the same "gameplay" based on interaction with objects. And this time, it's available on iPad, Android and Windows 8 / RT!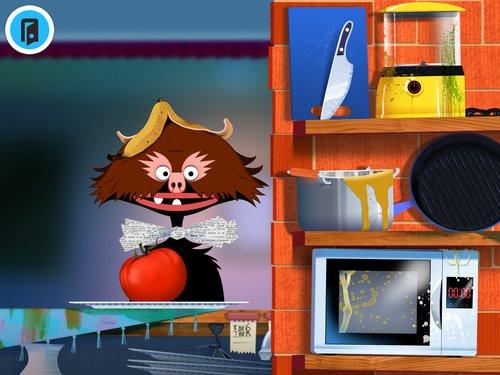 We can obviously mention the classics: Cut The Rope, Where is Swampy, Jetpack Joyride or those damn Angry Birds remain safe values ​​to install on the tablet of his children. Among the multitude of "runners", our favorites remain the very good Rayman Jungle Run and Fiesta Run: the crazy universe is irresistible, but beware of the nervousness and frustration at certain twisted levels!

We do not recommend Minecraft, your son / daughter / nephew / niece will beg you soon enough to buy it.


Watch videos
Loading your tablet with films and cartoons requires you to focus on a few details. All tablets have online stores where you can rent or buy films, but their viewing is linked to the platform: you will not be able to buy a film on iPad and watch it on an Android or Windows tablet, and vice versa.
Netflix is ​​a tempting option: the subscription service allows you to watch a lot of cartoons through its relatively extensive Kids section. Be careful though: as for adults, Netflix is ​​good, but it can be consumed endlessly!
If you choose the good old fashioned way of transferring your existing videos to tablet, the techniques vary. We start with the most restrictive: the iPad. If you don't want to bother with an alternative player, the videos should be transferred via iTunes, and encoded in MP4 / H264 format. There are many free software available to convert them to the right format, such as Freemake Video Converter.
On Android, it's simpler: your tablet, connected to your PC, is recognized as a hard drive. You just have to drag and drop your files into the correct directory from Windows Explorer. Small subtlety despite everything: on Mac, you will need an Android File Transfer utility, to perform the copy. Depending on the model, the compatibility of certain files can pose a problem, particularly in terms of sound tracks. If that doesn't work, we recommend the use of an alternative player like MX Player.
What about Windows? It's even more straightforward: a Windows 8 tablet is a PC, and most even include a USB port, on which to connect your hard drive or key. If you're using a Surface 1 or 2 (not Pro), which doesn't allow installation of Windows alternative players like VLC, the Xbox Video app now supports most formats, including MKV.
Learn
Yes, even if we have tried to turn you to games that stimulate a minimum of thinking, tablets are obviously a great way to learn and work. The field is too vast here: just the presence of a web browser opens up infinite possibilities ... On condition of course to monitor the activity, which we explain to you in the following pages.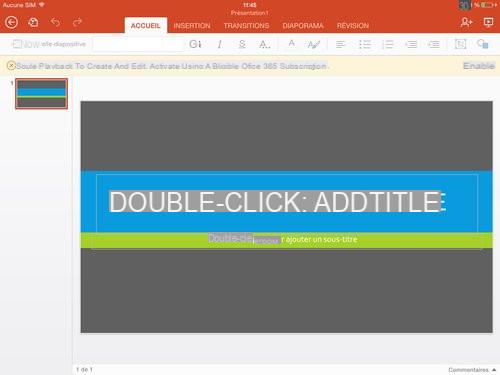 We can still cite a few classics like Google Earth or Wikipedia, and remember that on most small Windows tablets, a Home and Student version of Microsoft Office is integrated. IPad also has Word, Excel, PowerPoint, and OneNote, which are now free to use for most features. A tablet version for Android is not yet available, but should be soon. In the meantime, we can obviously use Google Drive apps to create and edit documents.
Configure your iPad
When it comes to use by children, the iPad is a paradox: it is undoubtedly the tablet offering the greatest number of quality games and applications for children, but it is also the only one that does not allow no need to create multiple user accounts.
If you buy an iPad for the whole family, then you will have to manage the activation and deactivation of the "restrictions" yourself. This name, moreover rather vague, is found in an equally vague section of the preferences: the General menu.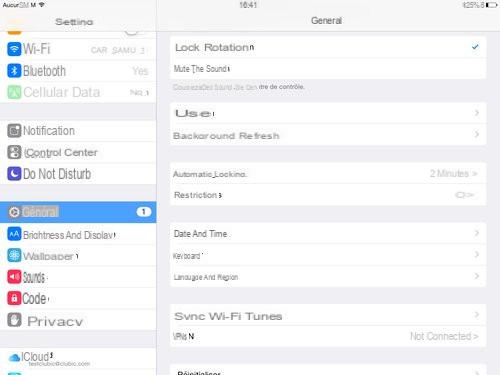 What can be configured in this menu?
Activation of the main system functions (Safari, camera, Facetime, Siri and Airdrop)
Content catalogs: iTunes Store, App Store, iBooks Store and Podcasts. You can also prevent the deletion of applications
Filtering of content according to their classification on iTunes, and blocking of "adult" web pages (blacklist managed by Apple) and specific pages
Access to certain services or features: location, contacts, calendar, microphone, Bluetooth, Twitter, Facebook ...
Game Center: activate multiplayer or add friends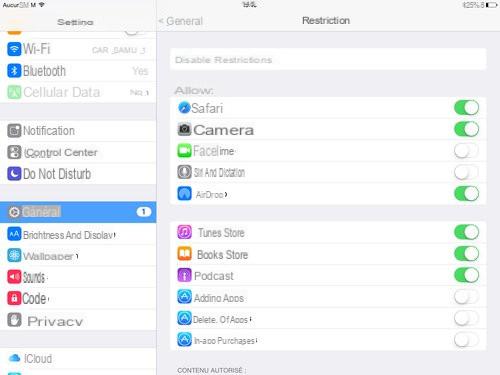 The panel is quite complete ... As long as you remember to activate the functionality, which protects changes by password.
Apple's approach lacks a management of authorization or blocking time slots. Again, oversight is your responsibility.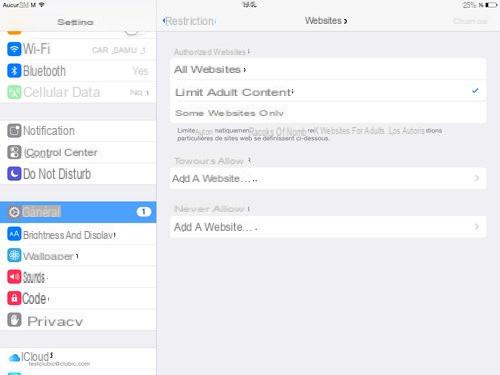 iPad Air 2 and iOS 8: safer for in-app purchases
iOS 8 brings additional security for app purchases, and also a little more flexibility and dialogue between parents and children. Family Sharing brings together several features that allow access to content purchased with an iTunes account on all other iOS devices in the family, and everyone can still keep their own account.
But above all, it allows all purchases to be linked to the same bank card, and to submit them to your authorization. You then know what your child wants to buy, and you can accept or decline his request: no more unpleasant surprises on Candy Crush, or Clash Of Clans!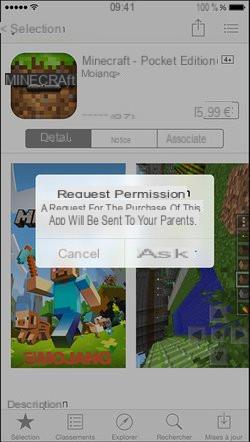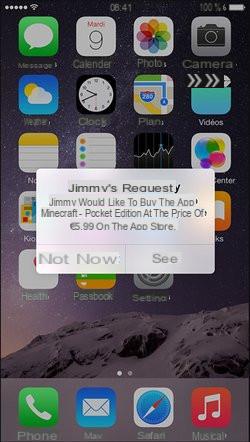 And if you opt for a shiny new iPad Air, it comes with the TouchID fingerprint sensor, which you can use in place of your password to validate purchases. Be careful, however: it seems that some children redouble their imagination to discreetly slide your finger over the sensor!
Configure your Android tablet
Android tablets (Samsung, LG, Sony, etc.) have benefited from multi-user management since version 4.2, and above all from the creation of restricted profiles since version 4.3. If you want to share a tablet with your kids, so make sure it runs this latest version ideally.
Multi-user management allows you to create an account for your children, without them touching your content, and with personalized access to the apps of your choice. To do this, go to Settings, then Users. From there you can create a new profile, but more importantly a limited profile that interests us here.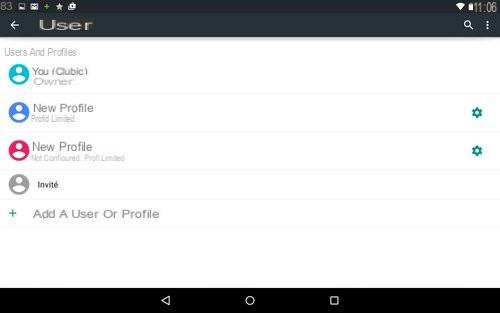 Unlike the "normal" profile which has its own apps, the limited profile only has access to those of the main user, and you can activate or deactivate them individually, both those integrated into the system and those downloaded from the Play Store. Google also had the good idea to completely deactivate certain apps: a limited account will not be able to use the mail client, Gmail, Hangouts, the calendar, Google Keep, Google + or the photo gallery.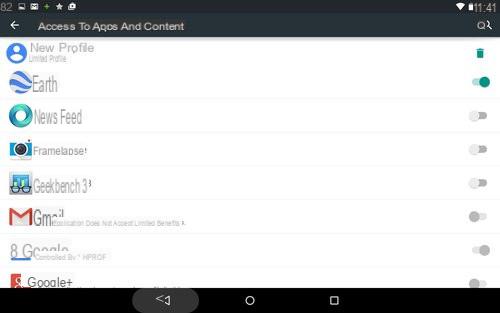 Some apps like Google Play Movies allow content to be filtered by classification.
For the filtering of purchases or downloads of apps, on the other hand, it is on the Play Store that you have to go. From the preferences, you can set the blocking according to the three levels of app classifications (Large, Moderate, Strict) which are applied by the developers, and which correspond to certain degrees of language or violent or adult content.
Another important parameter: require the password for purchases, to avoid unpleasant surprises. Android does not offer a case-by-case authorization mechanism to establish a dialogue between the child and the parent on these purchases.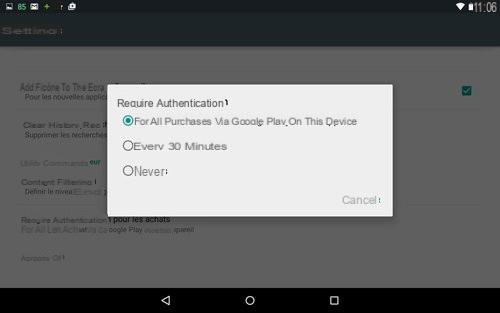 Kindle Fire HDX and Galaxy Tab S: two special cases
Android being an open system, manufacturers do not hesitate to add their own features. This is the case of Samsung, which has equipped its latest tablets, such as the Galaxy Tab 4 or the Galaxy Tab S, with a Kids mode.
This combines a simplified interface with fairly extensive parental control features: in addition to the restrictions on the applications, we can set a time range of use, and consult activity logs to find out what use your children have made of. your tablet (the screenshots below were taken with the Galaxy S5, but the functionality is similar on a tablet).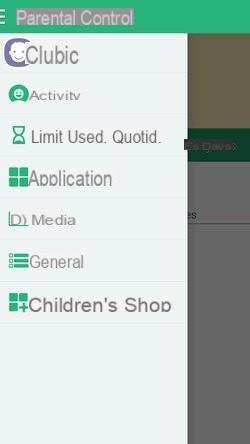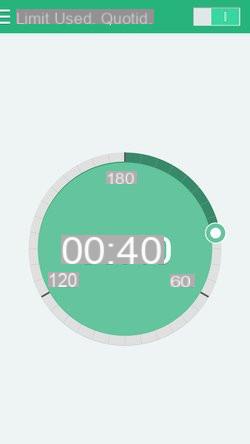 Despite an interface designed only for young children, this mode is a nice addition that makes Samsung tablets a good choice for family use.
Amazon, which uses a completely customized version of Android, does not allow you to create multiple user accounts, but does offer fairly comprehensive parental control options. From the Parental control section of the settings, you can lock the web browser, communication apps, sharing on social networks, the camera, certain types of content (books, videos, music, photos, etc.) and, of course, purchases on Amazon.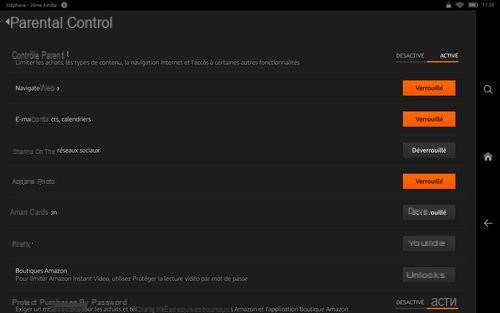 Configure your Windows tablet
Windows tablets are a rather delicate case to manage: with the exception of Microsoft's Surface 2 RT, they are "real" PCs, and especially devices that are much less locked than an iPad, or even a tablet. Android. We can install a third-party parental control solution.
However, not necessarily worth looking elsewhere: Microsoft includes its own interface, Family Safety, accessible on the web. It may sound weird, but it has a definite advantage: the ability to administer it from anywhere.
The first step is to create a Child account, which this time is done locally (Settings> Modify PC settings> Accounts). It's a bit tricky to access the web interface: the easiest way is to search for "Parental Control" via the Windows 8 search module.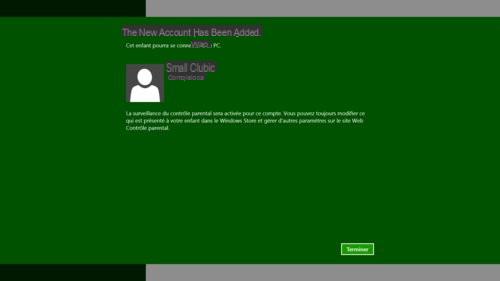 The Family Safety interface is undoubtedly the most complete that can be found as standard on a tablet: normal since it is supposed to manage "real" PCs. For each child user, web sites can be filtered according to a gradation ranging from a simple warning to blocking all sites except those explicitly authorized by parents.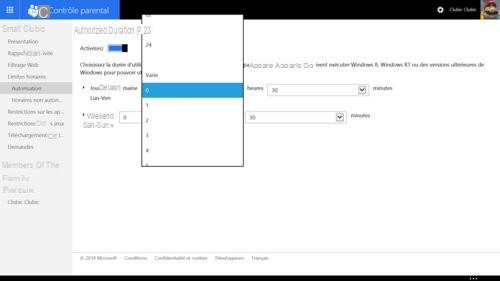 As for the hourly limits, you can set an authorization period, but also blocking periods throughout the week.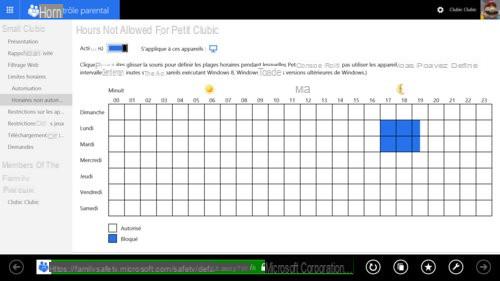 The application filtering options take into account the two types of apps that can now be used on Windows: the Restriction on applications part allows you to block "traditional" software running on the desktop, and the Restriction section on games refers to games and apps downloaded from the Windows Store.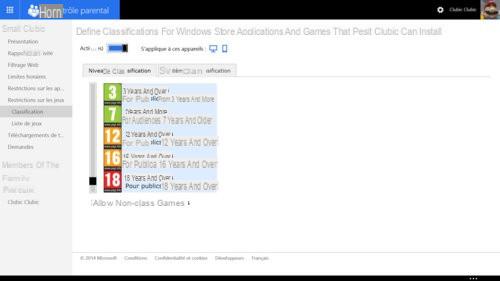 Finally, Windows handles the most important: the ability to request permissions on a case-by-case basis for children. Filtering content and monitoring activity is good, but being able to discuss what you can or cannot authorize is better!
Download Clash Of Clans for Android.