Boston Dynamics is yet another demonstration of the capabilities of its robots by showing a Happy New Year video in which its machines… dance.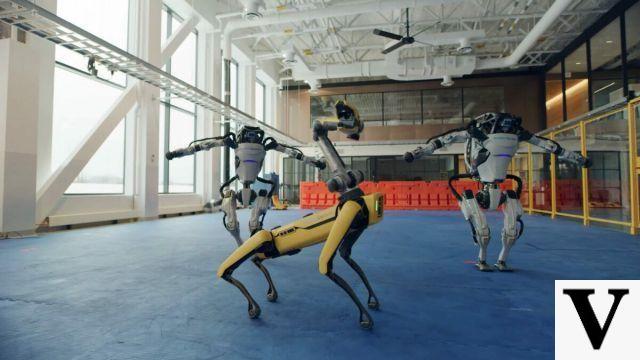 Boston Dynamics wishes you a happy new year // Source: Boston Dynamics YouTube channel
Have you ever dreamed of dancing as well as Patrick Swayze and Jennifer Gray in Dirty Dancing? Your requirements will have to be revised upwards. Now you would like to dance like a Boston Dynamics robot.
Dancing robots
The many-time-bought American company (most recently by Hyundai) posted a video on its YouTube channel to "celebrate the start of what they hope will be a better year." We see four robots (two Atlas humanoids, a Spot dog and a mobile Handle "gripper") dancing to the song Do You Love Me by The Contours.
YouTube linkSubscribe to Idroid
The interesting point of this video is the agility of these robots that we already knew capable of doing parkour and back flips. The perfect mastery of the people at the controls (unless it is a pre-recorded sequence?) Allows the machines to sway their hips in rhythm with impeccable precision, perfect synchronization and above all simultaneous control of all their members. A very nice demonstration of the capabilities of these robots.
As for those who are afraid to see the robots of Boston Dynamics rise up and take over humanity, that certainly won't console them, but they will appreciate the fact that these machines can emancipate themselves in style and achieve, after us. having all killed, a little dance… a bit like Fortnite players after all.