You know you can run the WhatsApp backup & restore also on Google Drive? In fact, in the latest version of WhatsApp for Android this feature is present and it is obviously worth taking full advantage of it! Thanks to this function you can have all your WhatsApp conversations saved on Google Drive and you can transfer whatsapp chat from android to android via backup and subsequent restore from Googel Drive! In addition to text conversations, images, videos, voice and audio notes can also be saved.
By backing up on Google Drive you can at any time restore and report conversations on another Android device, obviously after you have downloaded and installed WhatsApp on it.
How to Backup WhatsApp to Google Drive
After updating WhatsApp on your Android device, you will notice a notice inviting you to make a copy of backup su Google Drive. To activate it, simply choose the frequency of updates (daily, weekly or monthly) and select the Google account. You can also enable this option by going to "Settings -> Chat & Calls -> Chat Backup"
In "Backup"Instead you will be able to see when the last backup was made both on the phone and on Google Drive (it can only be done via Wi-Fi or via Wi-Fi and Data). In each backup, WhatsApp will upload the new conversations and files and delete all the conversations and files that are no longer on the device from the cloud. You will therefore always have an exact copy of your conversations and files, and this data will be hidden in Google Drive. In other words, only WhatsApp will have access to them, so no one will be able to see them if they were to access Google Drive.
Restore a backup from Google Drive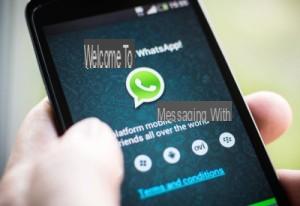 Once the backup has been activated and saved on Google Drive, every time you install a new WhatsApp on Android, the option to restore messages and files from your Google Drive account will appear, so that you can restore the application with all its old contents. It is advisable to set up and backup WhatsApp on Google Drive every day in order to always have everything safe and you will not have to resort to software whatsapp chat recovery in case of accidental loss or cancellation.
Useful information on WhatsApp Backup
> Remember that backup files are good for seven days after they were last saved. It is important to make a new backup within 7 days if you don't want to risk it.
> The Whatsapp backup files are saved in the "wa" folder and are called "MsgStore.bak."
> Whatsapp backup files are working only with the same phone number.
> Only if there is enough space will the backup files be saved in the internal memory of the device and on the SD card.
> Backup files are kept in a format that can only be viewed via WhatsApp. To read the messages on your PC, you need to send them as a text file from WhatsApp to your inbox
Backup and Restore Whatsapp with Google Drive -