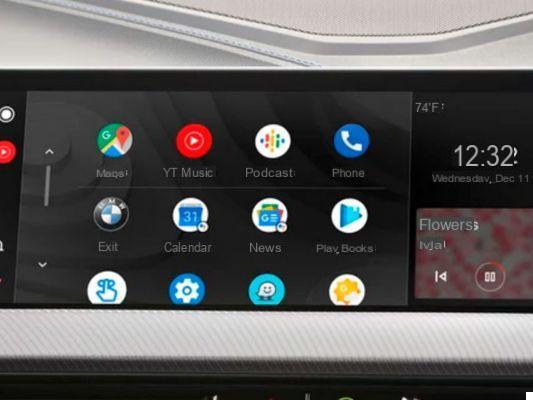 Android Auto, Google's automotive OS, welcomes new applications. On the menu: a more functional appointment diary, the search for charging stations, parking spaces, and Sygic, a GPS application.

In July, the BMWs will be compatible with Android Auto wireless. © BMW

Appeared in 2014, Android Auto, the infotainment platform signed by Google for the automobile, was given a facelift in 2019 (a new home screen and a toolbar). We must admit that it was not user-friendly, especially against Apple Carplay.
Indeed, just like CarPlay at its inception, the range of applications offered by Android Auto - more than 3 in Google Play - was far from "fun". Between the different messaging, podcast, radio and audio playback applications, there's nothing to jump to the ceiling. In the meantime, there has been Waze, a famous community app owned by Google. However, this could not boost Android Auto on its own.
Google has therefore decided to "open up" by offering applications in line with the automotive world. Thus should appear the SpotHero, Chargepoint and Sygic (GPS) applications. The first concerns the search for parking spaces while the second is aimed at electric vehicles looking for charging stations. However, no information on the possibility of booking and paying online for these two applications.
A more functional agenda and choice of GPS navigator
The appointment calendar is getting a makeover. Previously, Google Assistant would only take care of speaking appointments without displaying them. In addition, Google Maps became intrusive by systematically suggesting destinations linked to the calendar when searching for a place or a route.

© Android Auto/Google

With the new agenda, we will be able to see the list of appointments displayed on the screen in order of time with a colored chip. The whole thing is accompanied by two icons. The first allows to activate the GPS with the choice of the navigator (Maps, Waze, Sygic, TomTom…) while the second allows to make a call in the event of a delay, a cancellation…
A real setting
Another novelty - so to speak - is the Settings function, materialized by the famous toothed wheel. Previously, this function was only a shortcut for the settings related to the Android smartphone, plugged into the vehicle's USB port. The Settings function now appears directly on the vehicle's central screen.

© Android Auto/Google

It will enable or not the notifications linked to Android Auto, the display of the weather forecast, the temperature or authorize the resumption of the audio player after just a notification.
These new features should be integrated from next month and concern Android smartphones, from version 6.0 (Marshmallow) and beyond. However, we do not know if this update will take into account the specificities of each country.