Amazon closed a customer's account for asking for too many refunds. This is the improbable story reported by our colleagues from the newspaper Le Parisien. Thibault Tardier, a Marseille user addicted to the e-commerce site, has also lost all his Amazon Prime privileges. The account of her spouse and her mother were also suspended without reason, which raises questions about the management of the personal data of this customer.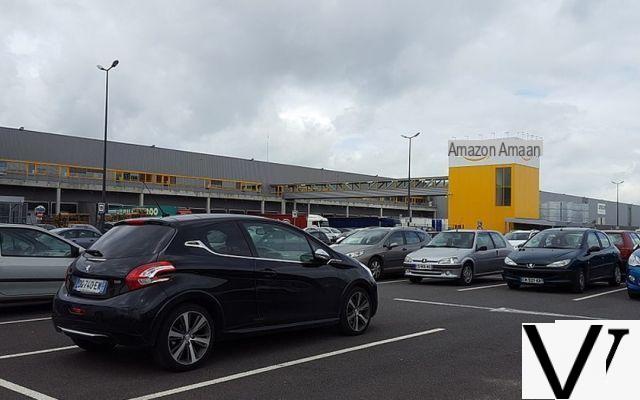 Amazon doesn't seem to like requests for refunds. However, as the law specifies, the consumer benefits from a right of withdrawal of 14 days for any purchase made on the Internet, by telephone or by mail. A deadline which passes to 30 days besides on Amazon. Thibault Tardier knows the law and still does not understand the decision of the e-commerce giant.
This Marseille customer has just lost access to his account. The reason ? To have too many requests for reimbursements to his credit. "We took this step because you kept asking for refunds for your orders. We can accept an occasional problem but we can no longer continue to reimburse you for such a large number of orders ", explains the American company.
Thibault Tardier is all the more enraged because he was a more than regular user of the merchant site: nearly € 200 per month of order for him, € 200 for his parents. Decorations, vases, lights, children's toys, a smartphone… Purchases are varied. According to him, he would have returned "only 20 to 30%" of his articles, because "they were damaged or defective".
Read also: Amazon - Jeff Bezos was hacked on WhatsApp by the Prince of Saudi Arabia
Amazon also closes mother and spouse's account
Far from giving up, Thibaul Tardier decides to create a new account, then a second. A ploy that only worked for one or two orders, before the account was deleted once again by Amazon. Only, what Thibault Tardier cannot digest is to see that his mother and her spouse were housed in the same boat. Closed accounts for both. For no apparent reason, since unlike Mr. Tardier, there were no "excessive" requests for reimbursement.
"I am wondering about the management of personal data," says the Marseille client, worried to see the accounts of his relatives closed without cause. In addition, there was money left on both profiles: € 26,98 on her mother's account and a € 50 gift card on her spouse's side. The sums were definitely lost.
Read also: Amazon undertakes to report all counterfeits on its site
Determined to respond, Thibault Tardier decided to appeal to the consumer association UFC-Que Choisir as well as to the federation of distance selling Fevad. The young bank collection agent wants the sums of money remaining in the accounts of his mother and his spouse to be reimbursed, as well as the amount of his Amazon Prime subscription (49 € per year) in proportion to the time remaining ( his subscription ran until May 2020).
For now, Amazon remains adamant: "We want everyone to be able to use Amazon, but sometimes our service is abused over a long period of time […] We never take a suspension decision lightly, but with hundreds of millions of customers around the world, we take the appropriate measures to protect the experience of our customers ", expressed the giant of the e-commerce in the columns of Parisien.