As part of a partnership between the two brands, Lego and Bugatti have assembled together a Bugatti Chiron supercar entirely using parts from the Danish toy manufacturer… and it rolls!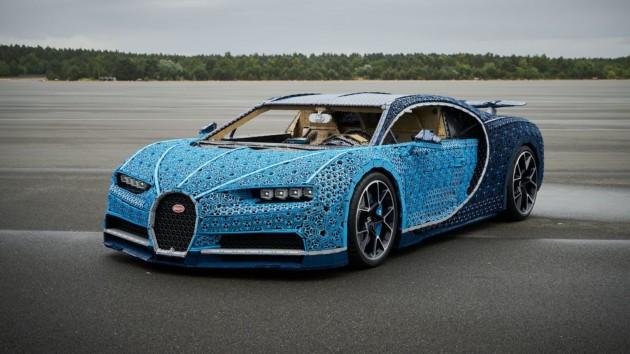 It's a nice communication stunt from Lego and Bugatti. The two manufacturers, one of toys and the other of automobiles, have pooled their know-how to design a car almost entirely using Lego parts.
In total, more than a million Lego Technic pieces were used to build this 1: 1 scale replica of the Bugatti Chiron for a total weight of one and a half tonnes. Note, however, that Lego has retained some parts of the real Chiron, in particular for the wheels or certain parts of the engine with chains and gears. The car also uses 2034 Lego electric motors for a theoretical power of 5,3 horsepower. The assembly will have taken more than 13 hours.
YouTube linkSubscribe to Idroid
The only unknown to the battalion is the speed of the car once on the road, which seems particularly low in the video posted by Lego. Not sure that it is at the level of the authentic supercar.
YouTube linkSubscribe to Idroid