How to create an online fundraiser? What platforms can be used to raise funds for a gift or to support a solidarity project?
Online fundraising, a solution popular with individuals on many occasions to easily raise small amounts and larger sums. From the current gift for a birthday to the support of a noble cause, the existing platforms offer various functionalities according to the needs. Here is a non-exhaustive selection of sites dedicated to the organization of prize pools, between free and paid solutions.
Leetchi: the most versatile platform
Created in 2009, the Leetchi site is the benchmark for online prize pools with its clear interface and its pools that are easy to organize and share. At the origin of the concept: the financing of an integration weekend. Several years and millions of users later, Leetchi makes it possible to raise funds for a departure drink, a birthday, a trip, an entrepreneurial project, an association… and any occasion which requires to collect financial contributions. Once the money has been collected, it is possible to spend it with an e-commerce partner, to offer it or to collect it by bank transfer. In the latter case, a declining commission (from 4 to 1,9%) applies depending on the amount of the pot.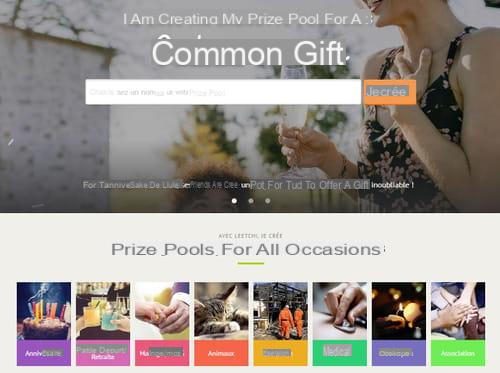 Colleo: no obligation to spend with a partner
Colleo claims to be "the useful online prize pool". The principle is similar to that of Leetchi, with the possibility of raising money for various projects or events, from the birthday gift to the environmental cause. The project interface may seem less modern than on other platforms, but Colleo has advantages that compensate for the simple visual aspect: no counterpart obligation, a fixed commission (2% + 0,50 cts per participation), the free SEPA transfer, the freedom to spend the money collected, and the possibility of making micro-donations to associations.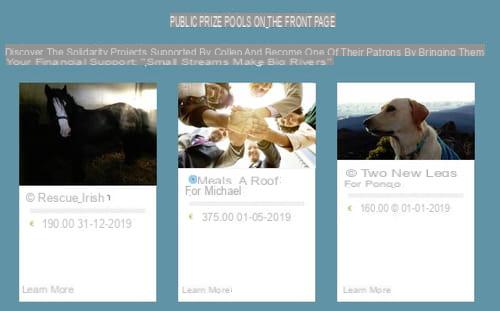 Helloasso: a complete solution dedicated to associations
Helloasso is a general platform allowing associations and clubs to receive payments online. Fundraising is one of its functions, just like managing a ticket office or memberships. After registering the association, all you have to do is create a fund with an objective, or a donation form with no limit on the amount. With another strong point: all the functions of Helloasso are free and without commission, thanks to an economic model based on a system of tips.

GoFundMe: the specialist in solidarity projects
Solidarity is the watchword on GoFundMe, with the possibility of raising money in the field of health, education, sport or culture. This crowdfunding site launched in 2010 can be used around the world and brings together millions of donors. The organization of each fundraising campaign is quick and easy and without platform fees. Note: GoFundMe also offers an application available on Android and iOS to easily manage a fund from a mobile.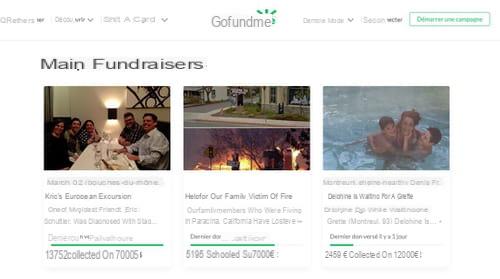 Goodeed: "free" donations generated by advertising
Goodeed's principle is original to say the least: just watch a 20-second advertisement on the site or on the mobile application (Android and iOS) to make a donation to an association. An interesting way to differentiate themselves, and to open fundraising to audiences who want to get involved despite modest means. For fundraising organizers, on the other hand, the creation of a fund is less direct than on other platforms since it is first necessary to go through a step of contact with the Goodeed teams to become a partner.