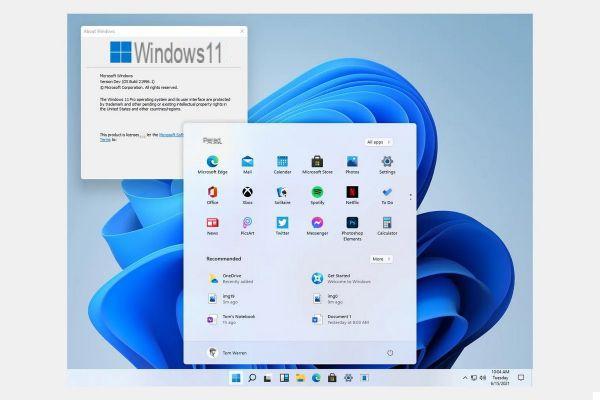 Credit: The Verge
Windows 11 is the next major iteration of the operating system from Microsoft. But a question arises: will the update be free or paid?
In a leaked Windows 11 build, the Pkeyconfig (product key configuration package) tool suggests that a free upgrade will be offered to users using certain versions of Windows.
Read also:
Windows 11: the interface of what seems to be the next Windows would have leaked in video
Free Windows 11 Update from Windows 7?
This would concern machines running Windows 10, Windows 8.1, Windows 8 as well as Windows 7. As usual, several possibilities would be offered to users to install Windows 11 without additional cost from these systems, including the official sources that are Windows Update and the Windows Media Creation Tool.
Of course, you will need to have a legitimate Windows license in order to benefit from the update to Windows 11, and all the updates that will follow. It will still be possible to purchase a license from Microsoft at full cost, or through key resellers. You even have the option to purchase a Windows 10 key now to anticipate, but you might want to wait for Microsoft's confirmation of the free upgrade.
Read also:
Windows 11 will offer the most beautiful wallpapers by default since ... Windows (well in our opinion)
Windows 11 made official on June 24
The important thing for Microsoft is to switch as many users as possible to the new version in order to avoid a phenomenon of excessive fragmentation and to ensure that everyone is at the same level.
Windows 11 should be based on a system similar to Windows 10 for updates, with one or two major updates per year bringing new features, better performance and system stabilization, as well as minor patches fixing bugs and bridging security gaps.
Windows 11 will be officially presented on June 24, when a redesign of the Microsoft Store is also expected to be announced.
Source: Windows Latest