Removing Microsoft Edge from within Windows will become impossible. The Redmond company has just announced this "small" change in a document available on its site. What relaunch the debate on the dominant position of Microsoft?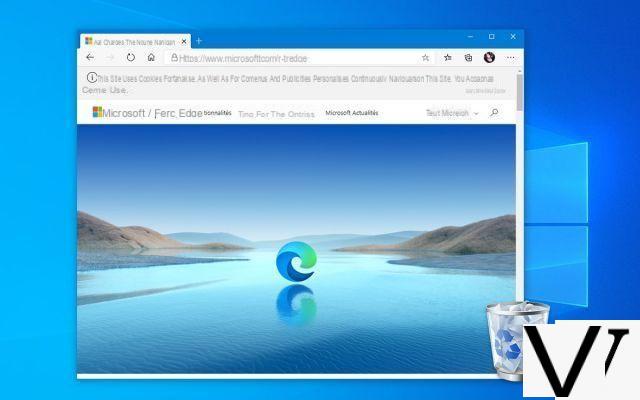 At the very beginning of the year, Microsoft began to release the new version of its Edge browser. Now based on Chromium (like Google's Chrome), the browser has gained in speed, security, functionality and popularity. So much so that Edge now has more users than Firefox. In short, Microsoft can congratulate itself on having made the choice of such a total and having adapted Chromium to its needs. And not only Chromium benefits Edge, but the reverse is also true. All of the improvements Microsoft made to its own browser are also offered to Chromium. In short, everything is going well in the land of sailors ... With one small detail, because uninstallation will soon become impossible.
Microsoft prevents removing Microsoft Edge from the system
So far, if you want to remove Edge from the system, you just need to go to Control Panel and then select Uninstall a program function. A list of all the programs installed in the system appears: just click on Microsoft Edge, then on the Uninstall function, and you're done. But things are about to change.
In a document available online, Microsoft provides an update on the update of Edge and its integration into Windows: "Since the release of the new Microsoft Edge in January, Microsoft has offered Windows customers a migration from the old version of Microsoft Edge to the new edition, using a phased deployment. " So far, nothing exceptional, except that Microsoft adds a little further the following statement: "The new version of Microsoft Edge gives users full control over the import of personal data from the legacy version of Microsoft Edge. The new version of Microsoft Edge is included in a Windows system update, so the option to uninstall Edge or use the older version of Microsoft Edge will no longer be available."
Microsoft does not specify when this inability to uninstall will be implemented. On the various editorial posts, deleting the browser is still possible in the 2004 Windows 10 update released in May 2020. Even after applying all the Patch Tuesday and other optional fixes that have been released since, it is still possible to uninstall Edge for now. Unless it's just for PCs freshly installed using an ISO of Windows 10 2004, which we haven't had a chance to check out yet.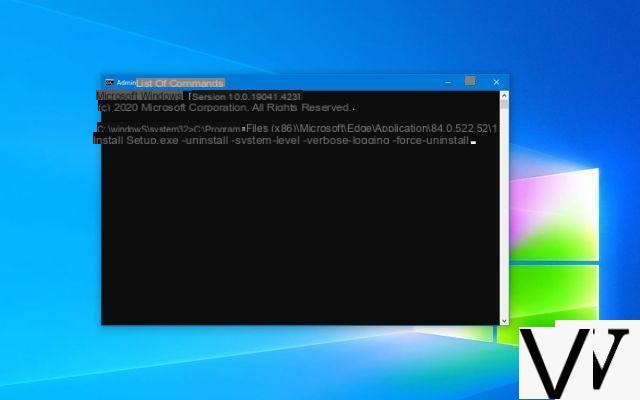 How to force uninstall Microsoft Edge on Windows 10
Certainly, once this restriction is in place, it should still be possible to remove the browser from the system using the following command line:
C:Program Files (x86)MicrosoftEdgeApplication84.0.522.52Installer setup.exe –uninstall –system-level –verbose-logging –force-uninstall
Be sure to check the version number of Edge installed on your PC (in our example, it is 84.0.522.52). If the handling is simple enough, it may not be available or to everyone's liking. A situation reminiscent of that of the end of the 2000s, a period during which Microsoft had been accused of abuse of dominance by forcing Internet Explorer into Windows. There is no doubt that the inability to remove Edge from the system is likely to be debated in the coming weeks.