How to remove all malware from your PC on Windows 10? To do this, Microsoft provides a free, practical and comprehensive tool that allows you to scan your computer's files in depth. We explain how to get and use this little program.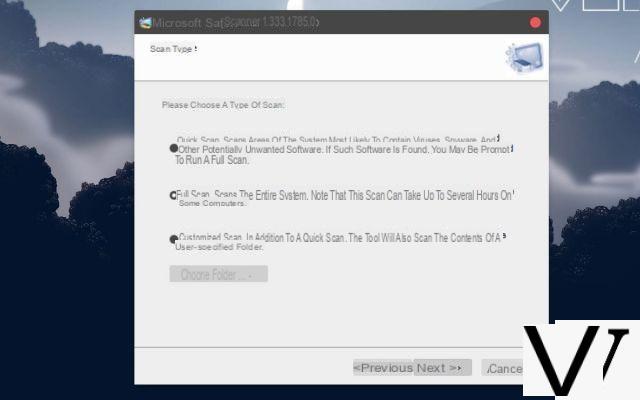 There are a number of applications on Windows 10 that allow you to scan your PC for malware. Among the most popular are Malwarebytes and Ccleaner. These utilities come in handy when you suspect your computer to be infected with a virus. In no time at all it is possible to spot the malware and remove it automatically, or failing that, to place it in quarantine.
Microsoft also offers its own free solution, called Microsoft Safety Scanner (MSERT). The latter works in exactly the same way as these counterparts mentioned above. It nevertheless benefits from the same database as Microsoft Defender, which makes it very relevant for all Windows 10 users. Be careful, however, not to consider it as an antivirus: the application does not protect against threats, it is simply used to remove malware.
On the same topic: Windows 10 - beware, this dangerous malware infects PCs even more easily!
How to install and use Microsoft Safety Scanner
In order to scan your PC for possible threats, you must first download the utility from the Microsoft site. Here's how to do it:
Download Microsoft Safety Scanner by going to this link
Select architecture corresponding to your PC
Open the program and accept the terms of use
Click on Next until you get to scan modes
Select the fashion the scan longed for. We advise you Full scan in order to automatically identify the slightest anomaly.
Click on Next to start the process
The utility will then scan your computer for malware. You can follow the progress of the operation and in particular the anomalies detected using the displayed data. Once completed, Microsoft Safety Scanner will offer to remove any malware.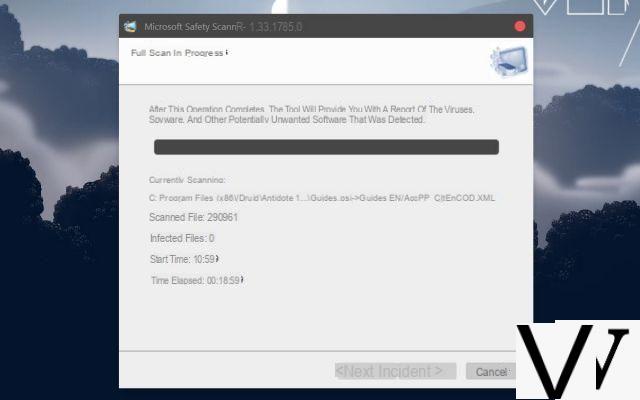 How to use Microsoft Safety Scanner with the Command Prompt
It is also possible to go through the command prompt to detect malware that has infiltrated your PC. Here's the procedure to follow :
Open the Start menu
Find the command prompt and select Run in administrator mode
Type this command to access the utility: cd C: UsersusernameDownloads
type msert /f:y then on Enter
type msert /f /q then on Enter to start the scan
The program will then launch the scan in the background, without a window appearing on the screen. It will automatically remove all detected malware.
On the same topic: Windows 10 - Snatch malware manages to disable antivirus using Safe Mode
Note that Microsoft Safety Scanner is only valid for 10 days, after which it is necessary to download an updated version so that it can detect the latest threats identified. Was this guide helpful to you? Tell us in the comments!