Google Family Link is one of the best free parental control apps for Android. It secures the mobile devices of children and young adolescents through a Google account. Follow the leader…
According to a study carried out by Médiamétrie, the average age at which children access their first smartphone is 11 years old. While it is a very convenient way to be able to communicate with them at all times, it also raises many concerns. Without a safeguard to control their online activity, children and young teens face the same dangers overnight as adults on the Internet. Cyber ​​scams, theft of private data, harassment via social networks, inappropriate content, the risks are very real and the consequences can sometimes be dramatic.
That's not all, the cherubs also often tend to spend too much time in front of their screen, whether it is browsing the Internet, making phone calls or playing video games. Therefore, it is essential to be able to define usage time limits. For all these reasons, it is essential to make children's smartphones as secure as possible and to put in place rules with young adolescents. The parental control system developed by Google is the ideal solution to supervise their Android smartphone in a way adapted to their age.

©Google Family Link

Everything you need to know about Google Family Link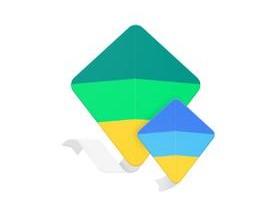 Google Family Link
Protect your children's digital life with this app
Version : 1.82.0.K.392714651
Downloads: 475
Release date: 09/12/2021
Author: Google LLC
License: Free license
Categories: Office - Internet - Utilities - Security
Operating System: Android, Android, iOS iPhone / iPad
Download
Android
Android
iOS iPhone / iPad
Launched in 2017, Google's parental control application allows parents of young children and adolescents to supervise the use of their mobile device (or Chromebook) by defining rules of use. Unlike other tools of this type, the application does not, however, protect the family computer or parents' mobile devices. The latter has in fact been specifically designed to secure the first Android mobile devices for young people under the age of 13. To use this service, you must download and install two twin applications: Family Link (Android and iOS compatible) for parents, and Family Link for children or adolescents (Android).
Family Link works through a Google account and a family group administered by one of the parents. It allows you to supervise the child's online activities, but also to locate and lock their device remotely, define schedules of use, manage the applications that they can use, or even restrict access to downloads, purchases and certain types of content. Available as a free download from the App Store and Play Store, it works on Android versions 5.1 or later. Most of Family Link's supervision settings aren't available on a child's iPhone or iPad. Parents can, however, manage the child's Android device from iOS, or from any web browser at families.google.com.
Getting started with the app
Google service requires that one of the parents has or creates a free Google account associated with a Gmail email address. Ditto for children under 13 who need parental permission to create their own Google account. Then just follow the instructions to create a family group and invite the child to join. Up to 5 child accounts can be managed simultaneously. Then install the application Family Link for the parent's Android or iOS device and enter their Google credentials. Follow the on-screen instructions to download the application specifically dedicated to children's Android terminal Family Link for children or adolescents. All that remains is to implement the necessary measures with the child.
Manage Android apps
Simple and efficient, the service allows you to configure the account of the child to be supervised step by step. Starting with the Google services available on Android: control on the Google Play Store (purchasing and downloading permissions, and content restrictions), website filters on Google Chrome, filters in the Google search engine, blocking of 'applications and device location. Whether it is for purchases or downloads of apps from the Google Play Store, the admin can block them, allow them or request to receive an approval request. In this case, he receives notifications allowing to approve them or not.
Note that it is also possible to authorize only in-app purchases. To prevent a child from viewing inappropriate games, movies, or books via the Play Store, the filter allows you to define what content is allowed. Family Link offers apps recommended for kids by teachers. The service also provides a daily activity report so parents can see how much time the child is spending on their apps. If necessary, they can then set usage limits for each of them via the dedicated menu: Child's name / Installed apps / More.
Configure browsing on Chrome
Family Link includes different parental control filters to make surfing the web safe through Google Chrome: Allow all sites, Try to block adult-only sites, and Only allow certain sites. The first filter allows access to all websites except those that parents may want blocked. As the name suggests, the second filter Trying to block adult-only sites blocks inappropriate sites for children.
Google specifies that the browser blocks sites with explicit and violent sexual content, but that it is not foolproof. The last option Only allow certain sites allows parents to define a personalized list of sites the child can visit. This filter also offers the child the possibility of sending authorization requests to access blocked sites. Select the child's name then go to "Manage settings and Google search filter" to configure the filters.
Secure Google search
Family Link also has a feature called SafeSearch to filter the search results on Google. Activated by default, the latter blocks results including inappropriate content such as pornography, drugs, violence, or gambling. Here again, Google specifies that SafeSearch is not foolproof, but it is strongly advised not to deactivate it. To activate or deactivate the search filter, simply select the Child's name in the application then go to Manage settings et Google search filter.
Manage usage time
Like most parental control systems, Family Link has a function to program the usage time of the child's device. In addition to limiting the time to use the applications, it is possible to lock the device remotely at any time, at bedtime, or after a daily period of time determined in advance. Go to the app's ** Daily limit ** menu, then select Configure or Modify Limits and follow the on-screen instructions. Note that once the device is locked, the child can no longer use it except to answer the phone or make an emergency call. Parents keep control of the child's terminal and can lock or unlock it at any time.
Locate the child
Finally, Family Link has a remote location feature that is very popular with parents. Accessible on the home screen of the application for parents, the function Position allows them to see in real time where the child's connected Android device is located on Google Maps. They also have the option to view cartography or photo mode via Street View and view the timeline of places it has been to. Finally, the service offers an option to ring the mobile terminal remotely. Activated by default, the tracking function cannot be deactivated by the child.
Google Family Link is without doubt one of the most comprehensive free parental control apps for Android on the market.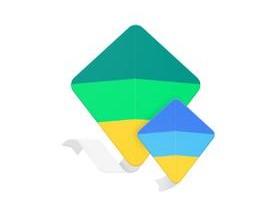 Google Family Link
Protect your children's digital life with this app
Version : 1.82.0.K.392714651
Downloads: 475
Release date: 09/12/2021
Author: Google LLC
License: Free license
Categories: Office - Internet - Utilities - Security
Operating System: Android, Android, iOS iPhone / iPad
Download
Android
Android
iOS iPhone / iPad