The new version of Windows is finally available after a few months of waiting and beta testing. We explain how to go from Windows 10 to 11 in a few clicks.
If your Windows 10 PC does not automatically offer you the update to Windows 11 from October 5, 2021, here's what to do ...
First, check that your computer is compatible with the new OS. To do this, use the PC Health Check tool - we have detailed the procedure for you in a specific article.
If your PC meets the prerequisites for hosting Windows 11, there are several ways to install it.
Method 1: install Windows 11 using Windows Update
You can launch the Windows Update utility by simply typing "update" in the search box on your taskbar or by following the classic path by clicking the Windows key, then Settings and finally Update & Security.
The window that appears should normally read: "This PC can run Windows 11." Click Check for Updates.
Windows Update asks to review the license terms: click on the sidebar.
Select Agree and Install.
You just have to click on Download.
Windows then proceeds to download and install Windows 11.
When the download is complete, a window will open asking for a restart to install Windows 11.
When the computer restarts, Windows installs the updates. It may take a while and the PC will restart several times.
Once everything is done, the login screen to your session appears. Just enter your username.
Windows takes a few minutes to set up, then you get to the Desktop. You can now enjoy Windows 11!
Method 2: install Windows using the official ISO
Another method is to get a Windows ISO from Microsoft's official website or directly here ...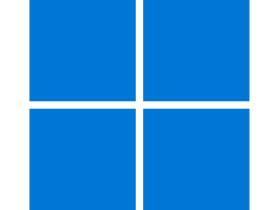 Windows 11 Home
Here it is the brand new version of Windows, it is Windows 11 the evolution of Microsoft's PC operating system. Faster, better display for multiple screens, a new taskbar, new icons, etc.
Downloads: 976
Release date: 04/10/2021
Author: Microsoft
License: Commercial License
Categories: Operating system
Operating System: Windows
Download
Once the file has downloaded, right-click on it and select Mount.
When the disk image is mounted, double-click setup.exe.
The installer window opens. Click on Next.
Some checks are made, then you have to accept the terms of the license agreement.
Your PC downloads the update, and once it's ready for installation, you can click Install.
The installation process begins and the computer will restart several times.
When the installation is complete, all you have to do is connect to your session with your password.
Windows configures itself for a few minutes, then you arrive on the Desktop. You can now enjoy Windows 11!