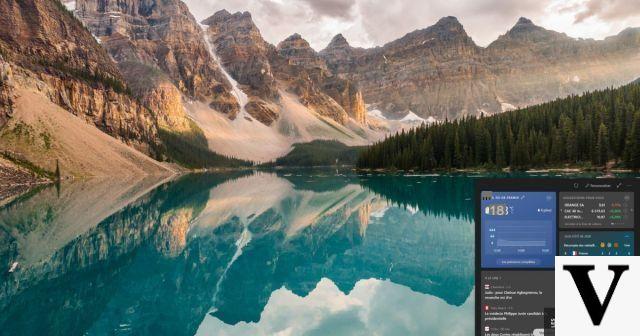 You've probably already seen it, the "News & Interest" widget has automatically added itself to the taskbar of our Windows 10 desktops. Please don't, here's how to deactivate it in seconds ...

© Itopdroid

New features in operating systems are not always to everyone's liking. We are looking here at the "News and Interests" widget that came to the right of the Windows 10 taskbar with an update in the summer of 2021.

The "News and Interests" widget.

This thumbnail displays the weather, local traffic conditions, and regional or global news, among others. It can of course be personalized according to our interests (sports, politics, technology, etc.), but you may not need it or this widget may overload your display.
So here is how to partially or totally disable this feature in a few clicks:
The flyby
The default activation is undoubtedly the most annoying effect of this widget which has an annoying tendency to open as soon as the mouse cursor is over it. To turn it off, simply right-click anywhere on your taskbar, then select the "News & Areas of Interest" drop-down menu, then uncheck "Open on hover".

Disable hover opening.

Deactivate the widget
To completely remove the widget, proceed in the same way, but simply select "Deactivate". The weather forecast and the associated text thus disappear from the taskbar.

The taskbar, once the widget is disabled.

If you wish to reactivate it one day, it will suffice to repeat the procedure in reverse order: re-check the line "Show icon and text" or "Show icon only", depending on your preference.