There are many photo editing applications on Android, still others are proposing to replace the Android application with a new one that is often more complete or full of effects like the famous Instagram. But all of them retain a very classic "photo" aspect. This is where another category of application takes place, that of more whimsical photos.
Cartoon camera It is therefore fully in this type of category, here there is no question of trying to have the best possible photo or to give an advanced photographic effect. On the contrary, the application even pushes towards clichés which are clearly out of the ordinary by providing a rendering which is very similar to the drawing.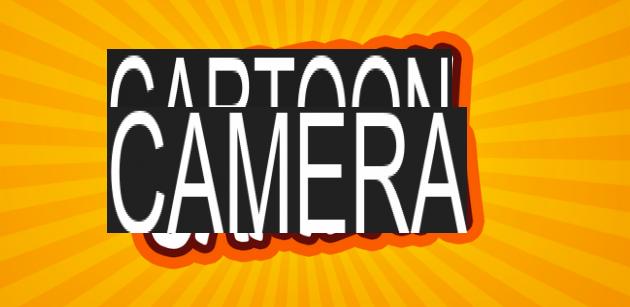 The interface is immediately in tone, the buttons and scroll bars are a million miles from the native Android interface, everything is here represented in the form of drawings. The functions also reduced to their strict minimum, apart from the button that allows you to view your photos in the Android gallery, you will be able to activate or not the flash, to use the main camera or the front camera (if available), change the effect filter and take your photos. Nothing's easier !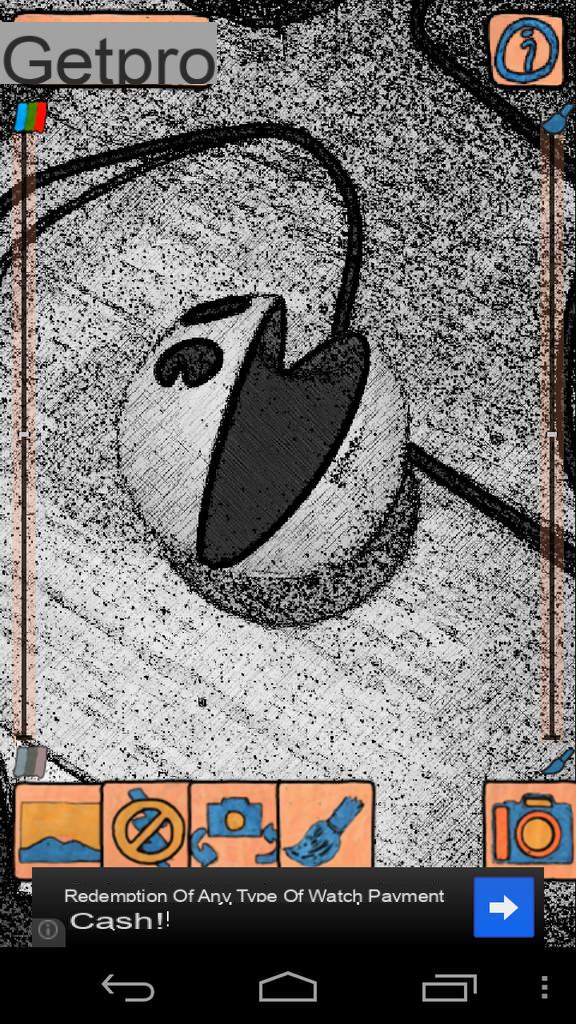 Pac-Man !
In order to still be able to make some adjustments that are sometimes necessary depending on the filters, you have two possible settings, that of the color allows you to go from a colored image to an image in black and white gradation, that of the sensitivity will allow you to refine the power of the filter applied to the image.
The strong point of the application is precisely at the level of filters, offered eight in number in the free version, to which are added four more advanced filters in the paid version. Cartoon, Sepia, White Strokes, Colored Edges, Pencil Sketch and others will offer you so many fun possibilities to have a shot that is really out of the ordinary and that can sometimes have a really surprising appearance, giving the impression that the image was drawn.
The result will still vary greatly depending on what you plan to shoot and the effect chosen. If some images are stunning, others can sometimes disappoint, often for lack of light and therefore of contrast for the filters to do their work.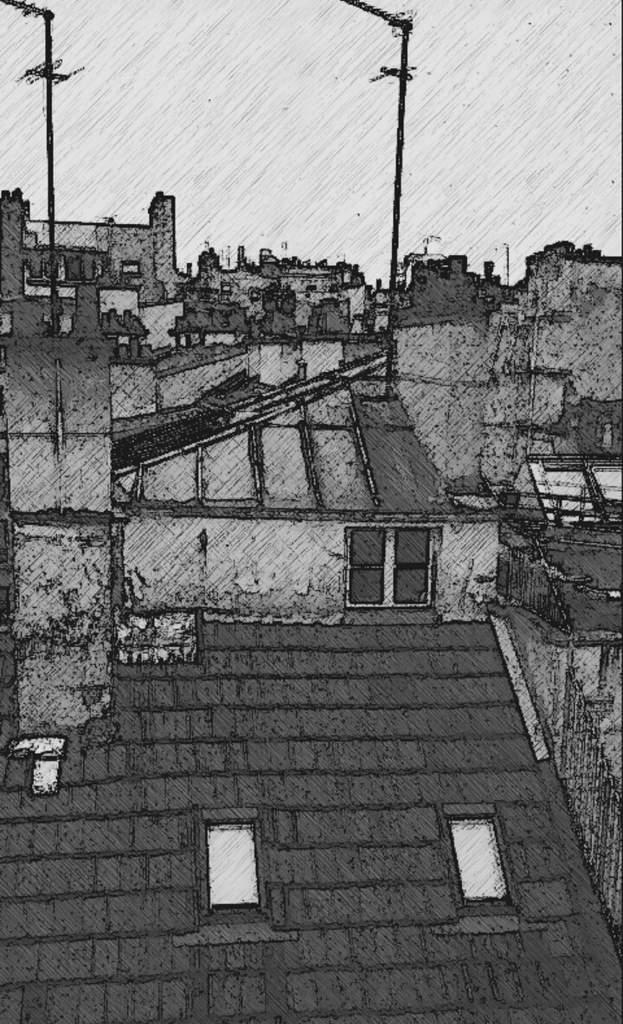 Paris rooftops
As the filters are rendered in real time, it will however be very easy to see what is wrong and to play with the various filters and settings to obtain the desired effect. Also note, like any good photo application, you have the option of focusing on the spot you tap on the screen.
In the end, Cartoon Camera turns out to be a very nice little application of quality and which will offer you some original pictures. It may be a little less advanced than its famous competitor Paper Camera, but it has the advantage of being offered in a free version (with advertising support) and the paid version is less expensive.