You have some photo on your iPhone or Android device (Samsung Galaxy, Huawei, LG, Motorola, Pixel, Sony, HTC, etc.) that you would like to combine with each other to create beautiful Animated GIF?
As long as the photos are present on your computer there are several ways to transform photos into animated Gif, for example, you can use an online service like ImgFlip.com or one like GifMaker.me, free and very simple to use services: just import the photos, choose the display duration and finally export the resulting GIF image.
However, if the photos are present on your phone it is advisable to use a software tool such as TunesGO. With this program you will be able to create GIFs from Photos and Videos in a few minutes. Here's how it works.
How to Turn Photos into Animated Gifs
Step 1. Download and install TunesGO on your PC or Mac


Step 2. Connect your mobile to computer via USB
In the case of an iPhone, make sure that iTunes is installed on the computer, which is important in order for the device to communicate with the TunesGO program. If, on the other hand, you connect an Android phone you will have to activate the USB Debugging mode on it
Once the mobile is successfully detected by TunesGO, you will see an initial interface like this: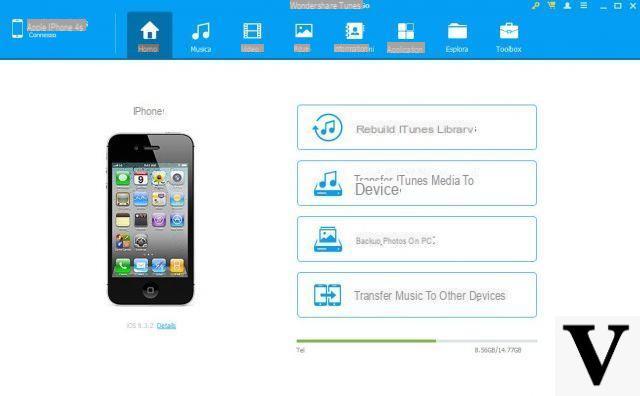 Step 3. Turn Photos into Animated Gifs
To convert or transform photos into animated GIFs click on PHOTO at the top. The program will show all the photos present in the mobile and divided by album and type.
Select the photos to convert to GIF and then click on "Convert to Gif".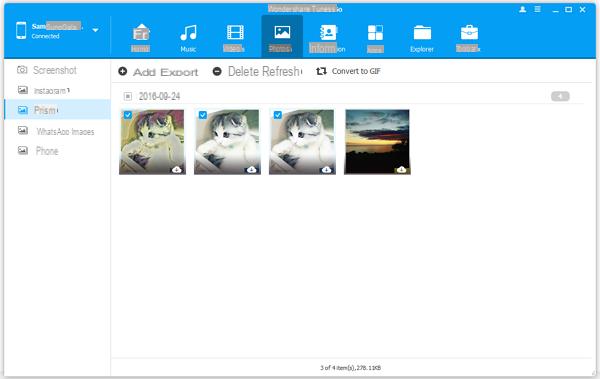 After clicking on "Convert to GIF", this window will open: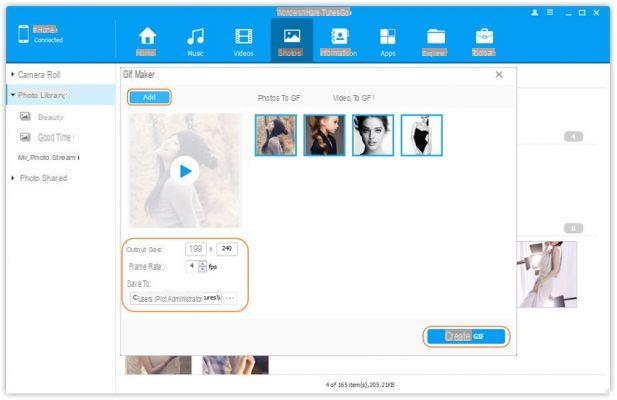 At the bottom left you can set the size of the animated image to create, the frame rate and the destination folder in which to save the GIF. Finally press on CREATE GIF to create the animated image from the chosen photos.
NB: The effect of the GIF animation will be the better the closer the shots of the photos selected for the creation of the animated gif are. In this way, in fact, you can create a sort of movement and simulate a movement, as you can see for example in this gif made with three photos taken close together: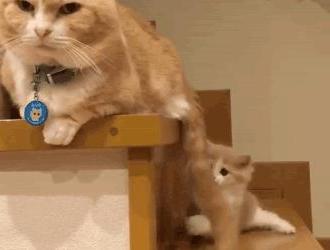 Transform Photos into Animated Gifs -