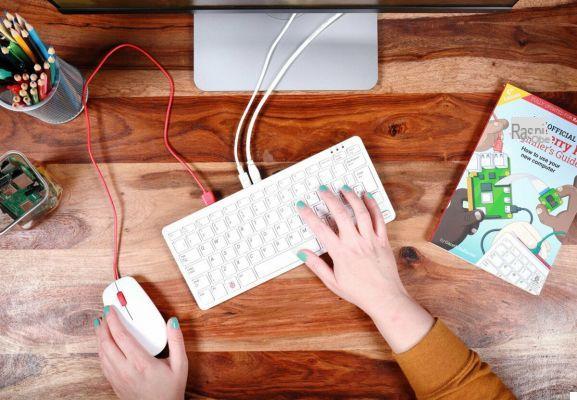 Clavier Raspberry Pi 400 // Source : Raspberry Foundation
What if your keyboard was your PC? This is what the Raspberry Foundation offers with its brand new nano-computer, the Raspberry Pi 400. This takes the form of a keyboard, but incorporates an ARM computer which, as its name indicates in part, is based on a Raspberry Pi 4.
A "turnkey" computer
While the Raspberry Pi are generally dedicated to hackers and developers who want to create a dedicated installation (often in home automation), the Raspberry Pi 400 is easier to access with the integration of Raspberry Pi OS directly out of the box. . This makes it ready for use in a matter of minutes.
To learn more
Raspberry Pi 4 review: is it ready to become a real computer?
It is also sold alone, or as a kit with its power supply, an HDMI / micro-HDMI cable, a mouse and a 16 GB microSD card (including the OS). In addition, an official guide (in English) is also provided to learn how to master the nanocomputer.
A Raspberry Pi 4 in a keyboard
On board the Raspberry Pi 400, we find more or less the equivalent of a Raspberry Pi 4, namely a 64-bit Broadcom BCM2711 quad-core Cortex-A72 quad-core SoC (clocked at 1,8 GHz instead of 1,5 GHz), 4 GB of LPDDR4 RAM, WiFi 5, and Bluetooth 5.
In terms of connectivity, we find on its back two USB 3.0 ports, a USB 2.0 port, 2 Micro-HDMI ports that can output two streams in 4K at 30 fps or one stream in 4K at 60 fps, Ethernet (Gigabit) and a 40-pin GPIO port for connecting other items.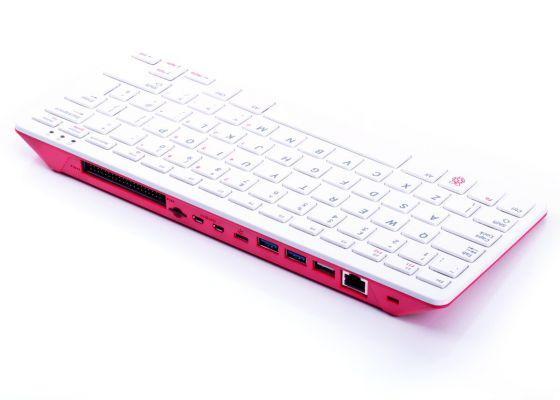 Raspberry Pi 400 connectors // Source: Raspberry Foundation
The idea is to offer a complete platform, easy to access and inexpensive to allow children, for example, to learn certain computer concepts, from simple spreadsheets to programming.
Finally, and this is excellent news, the Raspberry Pi 400 is available in different regional variants, including English of course (QWERTY) and Spanish (AZERTY).
Where to buy the Raspberry Pi 400?
The Raspberry Pi 400 is available at 74,50 euros in its simple version, and at 106,50 euros in its complete kit (with the mouse, etc.). It is ultimately not much higher than the 61 euros requested for the Raspberry Pi 4 with 4 GB of RAM.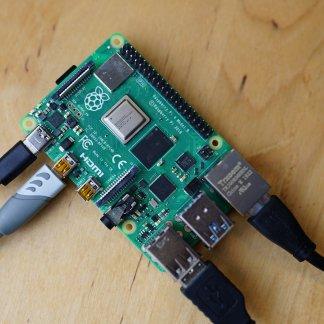 Raspberry Pi 4 review: is it ready to become a real computer?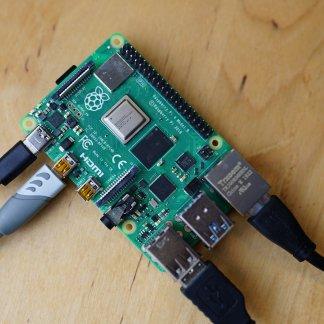 Since their launch in 2012, the Raspberry Pi foundation has offered first-price computers to provide first-time access to computers, particularly in schools. The success of the small card has since ...