Are you fed up with ADSL and optical fiber is far from reaching your home? We come to your rescue with a complete 4G-based solution. Follow our advice and switch to super high speed.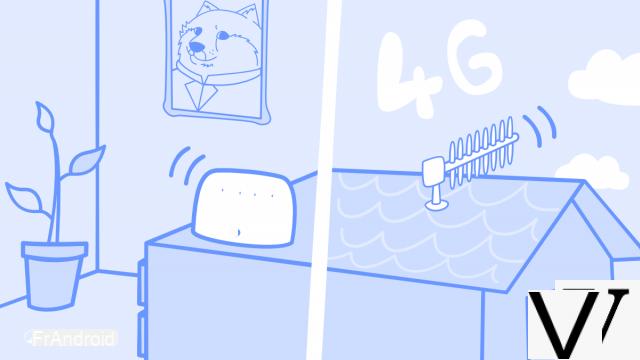 If you are tired of your miserable ADSL connection and you have forgotten about fiber optics, here is a complete file which will undoubtedly provide you with an effective alternative. We have already spoken about this subject, but we wanted to go even further. The installation we offer allows you to get 50 to 300 Mbps downstream, 15 to 80 Mbps upstream and about 22 to 28 ms of ping, depending on your configuration. Either way, it will be better than your current ADSL line.
First step: test your ADSL, VDSL and Fiber eligibility
The first thing to do is to test your eligibility. You never know, you may have access to fiber optics or something better than your current ADSL connection. You can use our tool to test your eligibility, just have your mailing address ready.
The best Internet Boxes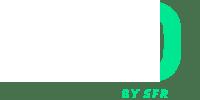 Fiber, RED box Fiber Cable
5 days
Speed ​​up to 1 Gb / s
35 TV channels included
Telephony to 100 destinations
€22
€35
Discover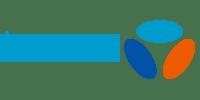 Fiber Bbox must Fiber
2 weeks
Speed ​​up to 1 Gb / s
180 TV channels included
Telephony to 110 destinations
For 12 months € 15,99
€39,99
Discover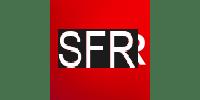 Fiber, SFR Fiber Limited Series Cable
Speed ​​up to 500 Mb / s
160 TV channels included
Telephony to 100 destinations
For 12 months € 10
€38
Discover All internet boxes
If you ever cannot find your old landline number, here is a tip: the Free site allows you to find inactive lines, try to find the name of the former owner or tenant of your accommodation and you will no doubt be able to find the landline number associated with the old line.
Step two: check your 4G coverage
Bad news, you don't have optical fiber, fiber cable, VDSL or ADSL2 +. Don't give up hope yet, we will now check your 4G coverage.
Enter your postal address and look around for the presence of active antennas.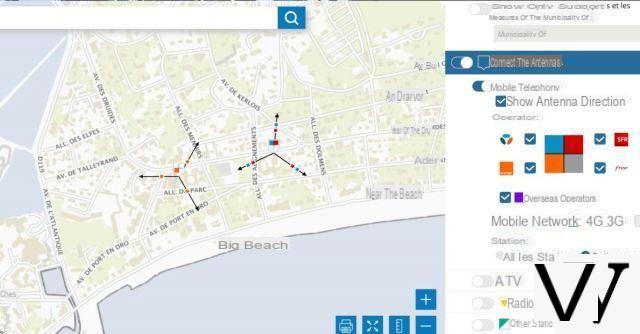 On Cartoradio, you can check the presence of 4G (LTE) antennas near you
In our example, we have two antenna positions, with an Orange antenna and Orange and Bouygues Telecom antennas. You can check the distance of the antennas to your home. If you already have a 4G smartphone, you can perform a speed test to get an idea of ​​the expected speeds. But beware, the material proposed in this file allows to obtain much better speeds.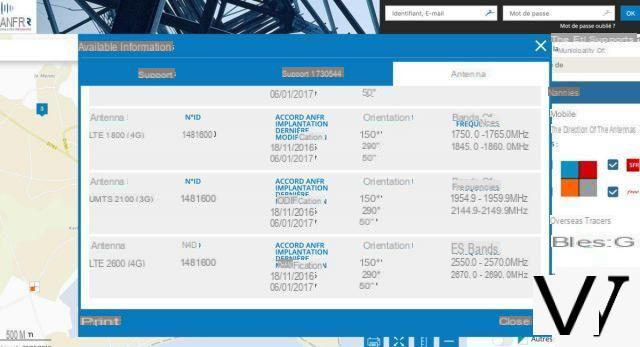 For each antenna, you know the operators available as well as the frequency bands used in 3G and 4G
The cartoradio site also provides details on active antennas. For example, the selected antenna gives access to two carriers: 2600 MHz (B7) and 1800 MHz (B3). Theoretically, you will soon be doing carrier aggregation to take advantage of 4G +, and therefore better speeds and a more stable connection. Thanks to this tool, you therefore know which operator (s) you are heading to.
Step three: find the 4G mobile plan that suits your needs
For your plan, you have two choices: you can opt for a fixed 4G plan, but they depend on your eligibility, or choose a 4G mobile plan without commitment. Since access providers are required to offer 4G offers, the main operators have suitable packages.
Orange 4G Home
Bouygues Telecom 4G Box
SFR Box 4G +
NRJ Mobile Box Internet 4G
Free Freebox 4G+
Our advice is to turn to non-binding plans that offer a better price / GB of data ratio. Our mobile plan comparator is always up to date, you can select packages with large data envelopes according to your needs.
The best plans without commitment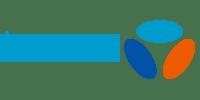 Forfait Mobile B&You - 70 Go
6 days
Unlimited calls
Unlimited SMS / MMS
Go 70
€ 12,99 Discover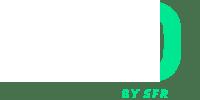 RED Forfait 4G - 70 Go
5 days
Unlimited calls
Unlimited SMS / MMS
Go 70
€ 13 Discover

Prixtel 4G plan - The big 80 Go
6 days
Unlimited calls
Unlimited SMS / MMS
80 Go - 130 Go
For 12 months € 6,99
€12,99
Discover All mobile plans
The best recommendation from us is to adopt for the package at 19,99 euros / month, or 15,99 euros / month for Freebox subscribers. We recommend that you ask a friend equipped with a Freebox to take advantage of the promotion associated with their account because you will have an unlimited data envelope.
Tip: Do not cut your SIM card right away, 4G routers use the larger size of the SIM.
Step Four: Invest in a 4G Router or Hotspot
We already have a very comprehensive guide to 4G routers, but we wanted to recommend two routers that we had the opportunity to test. A 4G router is a box which is made up of two parts: there is a modem which connects to a 4G network using a SIM card as well as an Ethernet-WiFi router which shares the connection. With this type of router, you don't need anything else to access the internet via 4G. We recommend several 4G routers, you can also consult our guide to 4G hotspots which have the advantage of being transportable.
Moins de 80 euros : TP-Link Box 4G TL-MR6400
Moins de 135 euros : TP-Link Box 4G MR600
Huawei B715s-23c
It is important to check compatibility with the frequency bands used by mobile operators. If you have chosen a Free package, for example, prefer a router compatible with the 700 MHz band (B28). This file will explain to you how the frequency bands work with the hardware.
700 MHz (B28)
800 MHz (B20)
1500 MHz (B11)
1800 MHz (B3)
2100 MHz (B1)
2600 MHz (B7)
4G routers have the advantage of having full connections and efficient WiFi. They also have good 4G reception performance with the internal antennas. The best current solution is the router Huawei B715s-23c. The latter allows the aggregation of three carriers, so we can benefit from 4G + at high speeds (up to 300 Mbps downstream, LTE Category 9). It is sold at 210 euros on Amazon, which remains a significant investment. This type of investment should be considered over 24 to 36 months, or less than 6 euros per month over 3 years.
There is a more economical option: the Huawei B535-232, for example, which is not compatible with the 700 MHz band. It offers characteristics and performances equivalent to the model above, however it only aggregates two carriers (LTE Category 7).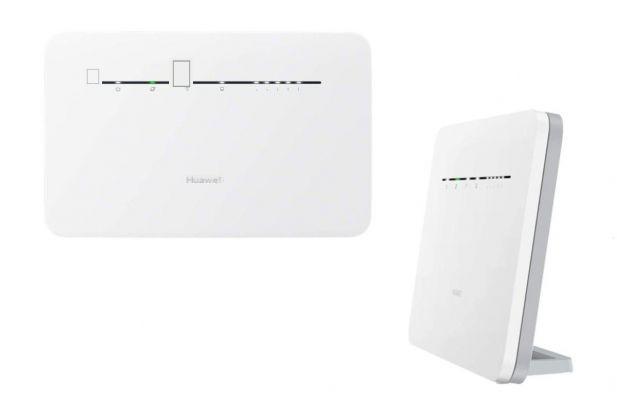 Huawei B535-232
If WiFi coverage is lacking in your home, we recommend that you take an interest in mesh solutions that allow you to extend coverage using repeaters.
Optional: how to improve 4G reception
To improve 4G reception, stability and speeds, the first thing is carrier aggregation. By checking the antennas near you on cartoradio and using the above tools, you will be able to aggregate the good carriers. Most importantly, place your 4G router in the best place in your home: near windows and towards the target antenna.
We will then use the SMA sockets to add an outdoor antenna. This will stabilize your connection and improve the speeds available. If you are less than 3 kilometers from your operator's antenna, this is clearly not necessary. If you are more than 3 kilometers away, you can opt for a panel antenna, it is omnidirectional and easy to install. Count a hundred euros on Amazon.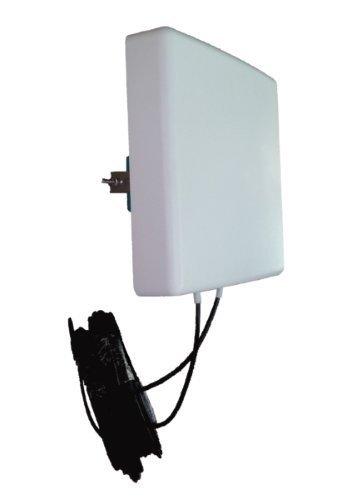 The ultimate setup is to use a rake antenna. It will have to be positioned in the direction of the antenna, which requires access to a laptop or smartphone to perform flow tests when you are on your roof. I recommend this model which will even be compatible with future 5G modems. This MIMO antenna works wonders and can really improve your reception quality greatly..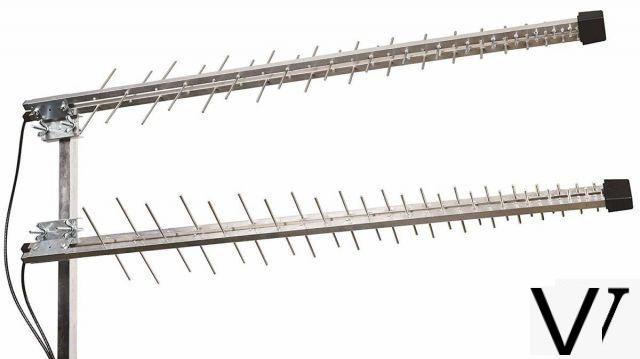 If you need an SMA extension cable, here is a good quality one from Amazon (you will need 2).
To learn more
If you do not have sufficient data envelope for your use, you can aggregate an ADSL connection to a 4G connection, or aggregate several 4G connections together. This will allow you to use ADSL for general use and 4G when necessary, or simply double your speed with two 4G networks. There are quite a few load-balancing and load-sharing solutions, but OVH offers the OverTheBox sold at 179,99 euros (with three months of service included).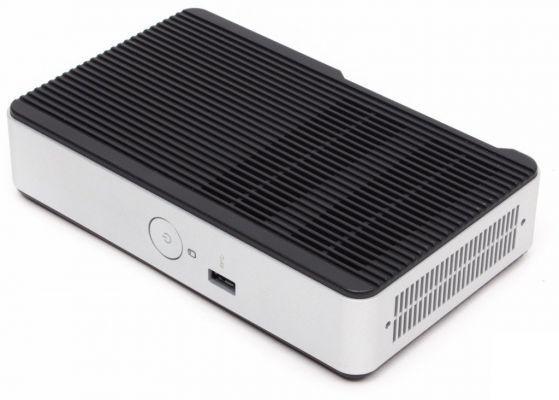 It is an Intel DE3815TYKHE NUC, powered by an Intel Atom E3815 processor which consumes only 5 Watts. This box can meet speed requirements, it is compatible with all access technologies (ADSL, VDSL, SDSL, fiber, cable, 4G) and with all operators. You can connect up to 4 different connections! In short, it is an ultimate installation that will make you forget the absence of optical fiber.