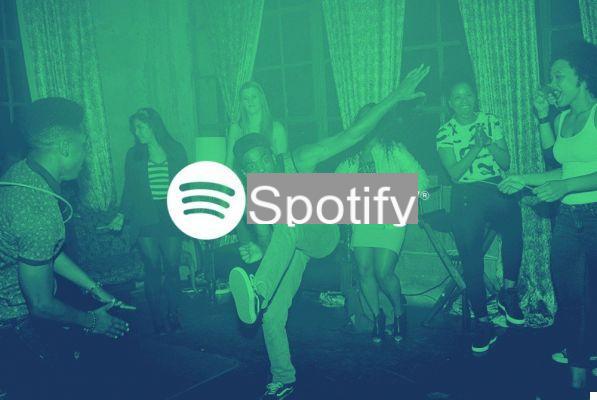 Screenshot of an ad for Spotify
Like its competitors, Spotify offers a family subscription, allowing six different people to enjoy a Premium account for only 14,99 euros per month, or 2,5 euros per user, against 9,99 euros for a personal Premium subscription. Obviously, some take the opportunity to cheat by sharing this account with friends and this does not seem to please Spotify - unlike Netflix which does not pose a problem.
The music streaming service has just updated its terms of use. Previously, it was simply specified that "all account holders must reside at the same address to be eligible for the Spotify Family Subscription", while now the conditions are much more detailed:
A. To be able to benefit from the Premium Family Subscription, the main account holder and the holders of the secondary accounts must belong to the same family and reside at the same address.
B. When activating a Premium Family secondary account, you will be asked to verify your personal address.
C. We may from time to time request a re-verification of your home address to confirm that you still meet the eligibility criteria.
You get it, Spotify therefore grants itself the right to verify your address from time to time to be sure that you live under the same roof as the main owner of the account and "reserves the right to terminate or suspend access to the Spotify Premium Family service ".
Lots of unanswered questions
To manage this address system, Spotify goes through Google Maps address search and the data used for verification is not stored. Only the address of the main account indicated during registration is kept for comparison, encrypted and not shared with third parties.
The efficiency of the process remains questionable, however. Indeed, the conditions of use do speak of an "entered" address and not of geolocation. In 2018, Spotify was hunting hackers and tried to verify the location of members of the same Family account by activating GPS data. Faced with the rumble of users, the service quickly backtracked.
If you can enter any address, that shouldn't really solve Spotify's fraud problem, while if the address still needs to be close to geolocation, it might be a problem during the holidays. for children of divorced couples or students in boarding schools, for example.
Furthermore, in the case of children, Cnet points out that locating minors is a legal problem. One problem among many others that Spotify will have to resolve to properly implement its new terms of use, especially as Apple Music, Deezer and YouTube Music are waiting around the corner.
Spotify vs Deezer vs Apple Music…: which music streaming service to choose?

You hesitate between Spotify, Deezer or Apple Music? Wondering what are the interests of Qobuz, YouTube Music or Tidal? We help you choose the best streaming service according to your…