You have a document in your hands PDF too heavy in terms of weight in MB and therefore unable to share with others or send via email? Are you looking for a way to compress PDF without affecting the quality of the PDF and without having to change the format?
We have actually already seen how it is possible to send a heavy PDF via email, but below we want to focus on the "compression" operation that can be done on large PDF files to reduce their size. To do this and reduce the weight of the PDF there are actually several software solutions. Below we will propose some of them, the ones that are more effective and easier to use.
Solution # 1 - PDFelement
PDFelement is a professional PDF editor that combines all the features and best aspects of a PDF program. It is a multipurpose PDF application that allows users to also compress PDF files large. In this regard, one of the main aspects of PDFelement that sets it apart is the availability of different presets when selecting the desired size of the compressed document.
In addition to PDF compression, PDFelement offers a wide range of features for users who want to get the most out of their documents. You can easily open, edit, transform, combine and organize your PDF files with ease.
Here is how to use this program for compress a PDF that is too heavy.
Step 1. Scarica PDFelement
Click below on the download button to download the free demo version of PDFelement Professional for Windows. Install the program on your PC and launch it.

Home screen: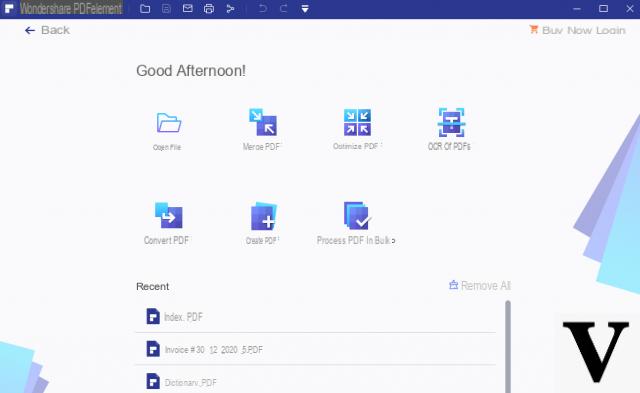 Step 2. Comprimi PDF
From the main program screen click on the button OPEN FILE and select the PDF file you want to compress. Then click on the menu at the top Instruments select the button Optimize PDF. A window will open with 3 options relating to the quality of the PDF to be obtained after conversion. Choose the desired compression level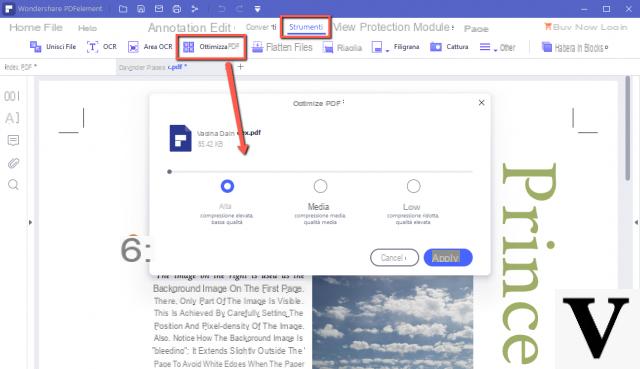 You will be able to choose to compress the PDF for the Web (much smaller size than PDF) with images resampled at 150 dpi (resolution); or compress PDF for the office (medium reduction and images resampled to 300 dpi) or compress for print (the minimum reduction is obtained also because for printing the quality of the images must remain unchanged).
After choosing the type of compression click on the icon OPTIMIZE and you can save the new PDF on your computer.
In the animated gif below you can see all the steps to follow to do this and no longer have a PDF that is too heavy to handle!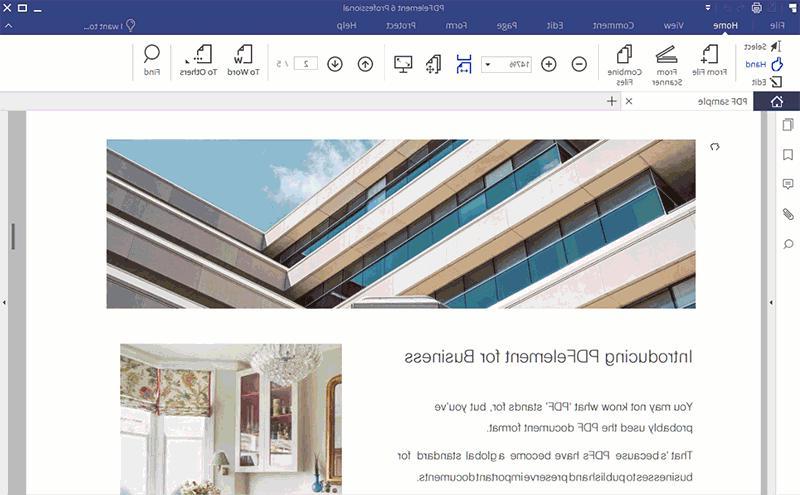 Solution # 2 - CVISION PdfCompressor
The PDF compressor of Cvision is an industry-leading PDF program for making PDFs smaller, and offers various advantages over online PDF compressors. PdfCompressor incorporates the latest image conversion and compression technology, which makes the compression process fast, simple and efficient. Users report compression rates of up to 10 times for normal black and white documents and up to 100 times for color PDF documents. Cvision's Pdfcompressor also supports the compression of multiple PDF files, allowing you to compress up to 80 PDF files simultaneously in more "normal" sizes.
The latest version of Pdfcompressor, however, does not support mobile platforms such as Android or iOS.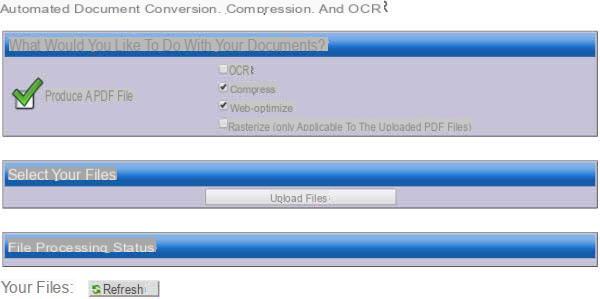 Solution # 3 - Reduce PDF Size
This tool is a simple PDF resizer. It has a simple and straightforward interface, with a download button at the top of the page. There are four compression settings: default, high quality, low quality, and screen display only.
All images in the PDF document are removed when using the low quality or screen display option. The default settings on the other hand allow for decent compression ratios with conversion rates up to 70%.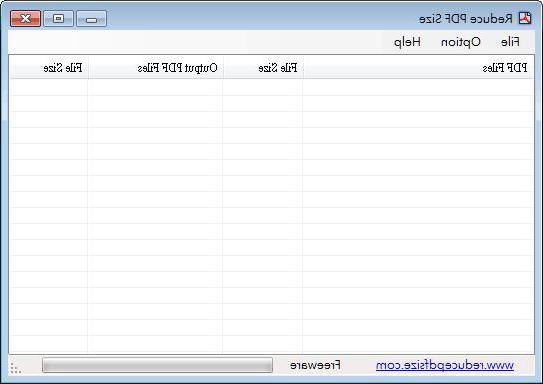 [Solved] PDF Too Heavy? -