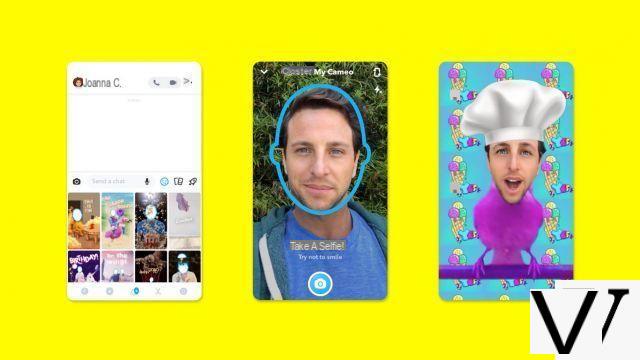 Credits : Jeff Higgins / TechCrunch
The social network is testing with some Spanish users a new feature using the deepfake to create personalized GIFs.

Cameo will be available to all users from December 18th.


A new option to create personalized GIFs
In the world of social networks, each platform must constantly renew itself and experiment with new ideas so as not to become outdated overnight and be deserted by the adolescent audience.
Snapchat got it right and is currently testing Cameo, a new feature that uses the basics of deepfake to provide new interactions for its users and an additional way to communicate.
The option is placed in the Bitmoji menu, its small personalized avatars allowing to comment on almost any message thanks to several hundred themed images. Cameo asks the user to take a selfie and will create a virtual face that will replace the one displayed on a short video.
Do you have Cameo on snap or am I the only one? I cry with laughter pic.twitter.com/G7E3ZKAilz
— Aca (•‿•) (@toddflanderrs) December 7, 2019
Cameo will be available just before Christmas
A search engine will allow you to find the clips most related to the reaction you want to share. Users will also be able to invite their friends to embed their faces in videos that include up to two people.
Snapchat has already designed nearly 150 short films of a few seconds each and will probably add dozens more in the future to increase the use of its application and attract new audiences. Videos can also be saved to the photo library and shared on other social networks or instant messengers.
At the moment only certain Spanish users seem to have access to Cameo. Snapchat has already announced that the global rollout will take place on December 18. Right on time, therefore, for the end of the year celebrations and to react to Christmas gifts from friends in style.
Source : TechCrunch