SFR has just announced the launch of a portal dedicated to radio on the boxes of its Internet access offers.
SFR is expanding its radio offering and supplementing its catch-up TV services with a catch-up radio service. The Internet service provider thus claims the title of first operator to provide live radio, audio podcasts and video podcasts on a single radio portal.
To do this, the FAI has entered into a partnership with the publisher Commedia to offer the comfm portal on its boxes. Accessible as of today on channel 148, regardless of the subscriber's offer and equipment (ADSL or fiber, neufbox 4 or neufbox Evolution), it has an interface similar to that of video on demand services. .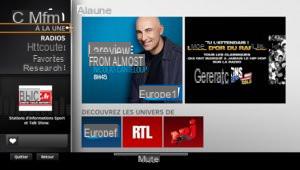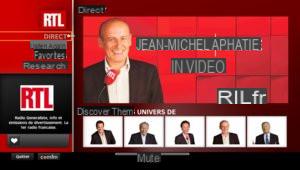 The home page thus highlights some popular programs available for catch-up (podcasts). Different sections provide access on the one hand to "more than 300 radio stations" broadcast live (starting with national radio stations), and on the other hand to many delayed programs, in the form of audio or video podcasts. Some radio stations like Europe 1, RTL or NRJ also have their own portals on channels 941, 942 and 945.

SFR's "Radios on demand" service is therefore available now. A restart of the TV decoder is necessary to use it.